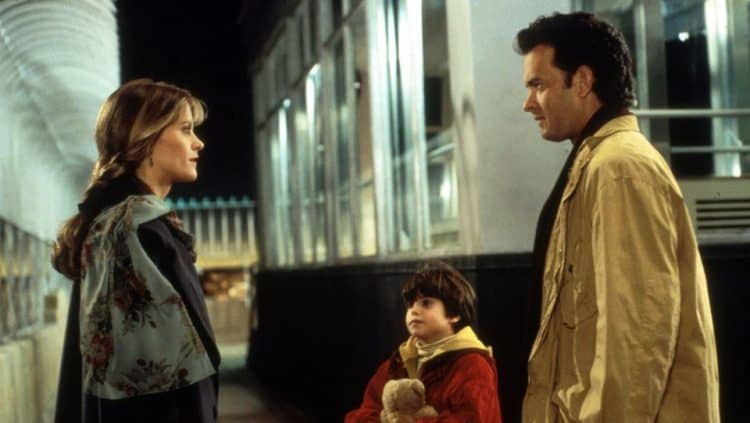 One of the coolest cities on the West Coast, and one of the fastest-growing ones too, Seattle is also home to quite a few landmarks. Ranging from Pike Place Market and Ballard Locks to Volunteer Park and Space Needle, there are several prominent locations that are popular as easy-to-recognize Seattle structures. And of course, there are also equally popular filming locations in the city, from Gasworks Parks and Harbor Steps Apartment to the Fairmont Olympic Hotel and Thornewood Castle. And if it isn't one of the landmark locations, you surely have the incomparable Seattle spirit that makes it into movies! And on our latest list, we have just that — Ten Awesome Movies Straight Out of Seattle!
Sleepless in Seattle
Probably one of the most popular movies out of Seattle, and not just because it has the city's name in the title, Sleepless in Seattle made Tom Hanks and Meg Ryan everybody's sweetheart overnight, and that's not even the best thing about the movie! Easily one of the most endearing romantic comedies you could ever watch on a cozy evening with your loved one in your arms, this movie was welcomed with open arms by audiences across the globe, so much so that at the box office, it made more than a whopping ten times the amount it took to produce. Nominated at the Academy Awards for Best Original Screenplay and Best Original Song, the movie has heavy doses of Seattle in it and brings alive the city's mood as well as landscapes from the summer of 1992 when it was filmed. Among the many Seattle favorite haunts that found a way into the movie include the shops on 1st Avenue, the Fremont Bridge, the Dahlia Lounge, the Pike Place Market, and the SeaTac Airport, among others. If it's Seattle and some light-hearted romance you seek, you just can't go wrong with Sleepless in Seattle.
10 Things I Hate About You
There's a whole lot of Seattle in 10 Things I Hate About You and some of the ones you'd recognize immediately if you've ever been on the rounds of the city even as a tourist would be the Stadium High School in Tacoma, Gasworks Parks in Wallingford, Fremont Troll, Lake Union, and other locations in the Seattle metropolitan area. Of course, the film itself is a treat to watch even when you're looking for the city's glimpses in it! Led by a case consisting of talented names in the business such as Julia Stiles, the late Heath Ledger, Joseph Gordon-Levitt, Larisa Oleynik, Larry Miller, Andrew Keegan, David Krumholtz, Susan May Pratt, and others, the film is a pretty cool high school romantic comedy that also serves as a rather refreshing take on William Shakespeare's comedy The Taming of the Shrew. Particularly liked by young audiences, the movie raked in more than $60 million at the box office, quite a good number when you consider that it took only $13 million to make it. Labeled as one of the best teen comedies in a while, 10 Things I Hate About You is a perfect movie in a perfect setting indeed!
The One & Only Ivan
In a movie that has its origins in a setting that's as close to Seattle as you can get, The One & Only Ivan's true story began in the town of Tacoma in 1964 when as a young teenager, Larry Johnston brought home a baby gorilla and he found a brother and more. While the original Ivan's story ended in 2012 when the gorilla that was loved by all passed away. As far as the movie is concerned though, things play out a little different in it. Directed by Thea Sharrock and led by a star cast that includes Angelina Jolie — who has also co-produced — Sam Rockwell, Danny DeVito, Helen Mirren, Ramon Rodriguez, Ariana Greenblatt, and Bryan Cranston, among others, the film has Ivan the friendly gorilla living with Stella the African elephant, Snickers the pet poodle, Henrietta the chicken, the rabbit named Murphy, Frankie the sea lion, Thelma the parrot, and the self-invited stray mutt named Bob, who is everyone's best friend when Mack, the owner of the Big Top Mall, which is home to all of them, is not around. The heart-touching sequences in the movie and its reflections on the bond that exists between animals as well as animals and humans that we often miss out in the hustle-bustle of the lives we have created for us make it a beautiful one indeed. So if you're in the mood for a story that has its roots in Tacoma, The One & Only Ivan is all you'll need.
The Hand that Rocks the Cradle
Hiring a nanny has never proved more dangerous than it has been depicted in The Hand That Rocks the Cradle, and if you're in the mood for a psychological thriller that will have you thinking twice about hiring help to take care of your children, this is the movie you'd want to go for! Starring Annabella Sciorra, Rebecca De Mornay, Matt McCoy, and Ernie Hudson, the film has a widowed woman looking for revenge over losing not just her husband and child but also her home and lifestyle. And she chooses to do this by trying to bring to justice the family that chose to raise their voices against her late husband's sexual advances as an obstetrician. What follows is a ruthless game of revenge that threatens to end the lives of just about everyone who comes in the path of a psychopath woman out to plot and kill. Set in Seattle, the two prominent houses in the movie are located on 37th Avenue in Seattle and N. Yakima Avenue in Tacoma, and even the couple who face the wrath of a woman who thinks she was wronged are depicted as a Seattle couple. If it's revenge, murder, and psychological mayhem you're looking for, The Hand That Rocks the Cradle proves to be the thrilling Seattle movie you need.
Singles
When the grunge phenomenon was only just evolving as one of the most influential alternative rock subcultures, the city of Seattle proved to be the perfect hub for it all, bringing to life a new era in music and also changing the city's music landscape forever. And one movie that brings to life all that went down with the city and its experimental population in terms of music is Singles. What makes the movie even more interesting is the fact that in addition to the cast that consists of Bridget Fonda, Campbell Scott, Kyra Sedgwick, and Matt Dillon in prominent roles, it also has several real-life musicians appearing throughout the 99 minutes. Depicting the lives of Generation X youngsters in Seattle, the movie's different chapters delve into the romantic lives of the main protagonists of the film as well as their friends, at the same time bringing to life the grunge revolution that is depicted as evolving and slowly gaining traction. The name Singles arises from the apartment building that forms the main backdrop for various sequences in the film.
50/50
If you want to watch a film that has a heart as well as learnings, and of course, a healthy dose of Seattle, you really don't have to go beyond 50/50. A comedy that has an equal proportion of drama, friendship, and romance added to it, the film revolves around the struggles of a young man who discovers that he has been diagnosed with cancer and would have to undergo surgery, and the linked stories of people around him and how they play their own parts in changing the young man's mindset not just towards the disease but also towards life itself. The film has Joseph Gordon-Levitt, Seth Rogen, Anna Kendrick, Bryce Dallas Howard, and Anjelica Houston playing prominent roles and is directed by Jonathan Levine. Among other things, the film was made famous for Joseph not using prosthetics but actually shaving off his head, and that too in an improvised scene! The film, in addition to winning the hearts of audiences, also did quite well at the box office, raking in a little more than $40 million against the $8 million it took to make it. Although 50/50 was mainly filmed in Richmond and Vancouver, a sizeable chunk was also filmed in Seattle, the original backdrop of the film.
Fifty Shades of Grey
Thanks to its controversial scenes and the headlines it made because of them, Fifty Shades of Grey is an erotic romantic drama that doesn't really need an introduction. Based on the E.L. James novel by the same name, the film was directed by Sam Taylor-Johnson and has Dakota Johnson and Jamie Dornan in the lead roles, with Jennifer Ehle, Marcia Gay Harden, and others playing other essentials roles. The reason the film makes it to this list is that there's surely a lot of Seattle in it! From the first meeting that has a nervous Anastasia, played by Dakota, stumbling her way through an interview with Christian Grey, played by Jamie, and immediately noticed by him, all at his company headquarters in Seattle, to the many other scenes that are played out at Christian's Seattle house and more, several instances in the movie refer to the backdrop of the city. Of course, most of the actual filming only took place in Vancouver and not Seattle, but considering the storyline, Fifty Shades of Grey does indeed make for a valid addition to this list!
Chronicle
When a movie that was made on a budget of $12 million rakes in a whopping $126.6 million, you know it's got to be good, and that's exactly what Chronicle is, a cool found-footage sci-fi action film! Set in Seattle (which is why it makes it to our list of Ten Awesome Movies Straight Out of Seattle!), the film revolves around three high school friends who are not really scoring too high on the popularity ladder, and to make things worse, end up being bullied. That is until they discover telekinetic powers together after stumbling across an unknown object. A quick and easy pace packed with drama as well as loads of action that keeps upping the ante from a rather even start, every element comes together to make Chronicle a rather enjoyable affair. And although the film wasn't really shot in Seattle, heading to Cape Town and Vancouver instead for budgetary reasons, the fact that the storyline is set in Seattle was enough reason to add this cool movie to our list!
The Ring
There are several elements that go into making a horror film a really good one, and that The Ring was deliberately set in the suburbs of Seattle, to match the "wet and isolated" environs, goes to show just how much thought goes into even thinking about the location and backdrop of a movie! And considering how successful the movie turned out to be, every detail surely played its role in impressing audiences! One of the first Japanese remakes to make it big in the entertainment world (even performing better than the original in Japan), this one paved the way for plenty more remakes on the same lines, like The Grudge and Dark Water, so you could pretty much tag this one as a groundbreaking film that way. Of course, considering how it twisted the entire concept of the otherwise humble VHS tape on its head, you could also say that the storyline itself was enough to propel the movie forward. As a movie, the commercial success of the film wasn't the only thing that went its way. The fact that this supernatural horror film made the audiences of the time think twice before putting their VHS tape in shows just how far the horror quotient went in playing with the minds of the audience. And considering that the movie is still considered the best American J-horror remake, one cannot expect anything less!
Saving Silverman
When you have a cast that boasts of names such as Jason Biggs, Jack Black, Neil Diamond, Steve Zahn, Amanda Peet, R. Lee Erney, and Amanda Detmer, you know it's got to be a crazy comedy, and that's exactly what Saving Silverman is. With a plot that revolves around a bunch of friends trying to save one of their own from falling into the trap of marrying a dominating girlfriend who everyone knows just isn't right for him, the movie also delves into getting a nun back from the church and into his arms, a discovery of one's sexual orientation, and. of course, a kidnapping that goes terribly wrong on so many counts. So, why is it in here? Well, since it all goes down in Seattle, we thought we'd lighten the mood of this list by adding an all-out comedy like Saving Silverman to it too!
Let's Wave Seattle Goodbye For Now!
From romantic comedies and all-out laugh fests to psychological thrillers and horror remakes, the list above has quite the mix indeed. And considering how it was our aim to bring to you a great mix of movies from various genres in our list of Ten Awesome Movies Straight Out of Seattle!, we're guessing we managed to do quite a good job of it! Here's hoping you enjoy the movies on this list, and here's letting you know that we're all set to bring you plenty more, and not just from the United States but from around the world too!
Tell us what's wrong with this post? How could we improve it? :)
Let us improve this post!