Who We Are
TV Overmind was launched back in 2009, and we're committed to bringing you news, theories, opinions, and insights into all things TV. Whether it's classic TV shows, brand new blockbuster movies, or the people that make great content happen, we want to give you all the information and deep dives you crave and provide you with things you didn't know.
Our writers and editors are passionate about the TV shows and movies we cover, and we strive to share that with our readers. We want to give you exciting reads that satisfy the curiosity we all share about this amazing content. We're always making little behind-the-scenes changes, and we can't wait for you to see all the new things we have in store!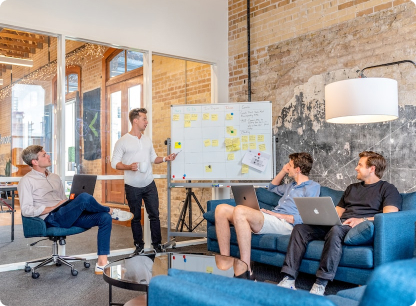 Find Us On Social!
Keep up to date with the latest hot posts from TV Overmind, comment, and share them with your friends on social media!
Write For Us!
Are you excited by TV, movies, and the endless possibilities of theorizing that they present? We're always looking for additional talented writers to join our team. We offer freelance work where you can work your own hours and write as much as you want about the content you love. If that sounds like a dream, then learn more and drop us a TV Overmind writers application here!
Get In Touch!
We want to hear from our readers!
Love something we're doing? Let us know!
Think we could be doing something better? Tell us about it!
Is there something you'd like to see on the site? Drop us a line!
You can contact TV Overmind here.
Want Us To Talk About Your Work?
Are you the PR for a TV show, movie, or network? We'd love to work with you – reach out to us at Editorial@TVOvermind.com. We won't be influenced in how we write by deliveries of free merch along with screeners, but we will happily accept them (coffee cups preferred).

2.1M
Monthly Page Views

51%
USA Visitors

27
Team Members
Employee Reviews
Writing for TV Overmind is great!
Writing for TV Overmind is great! With a large focus on teamwork and communication, it's easy to work together to create something I'm proud of. The editors are helpful, easy to work with, quick to respond, and open to new ideas and feedback. 10/10
A Smooth & Educational Experience!
If you love movies, TV shows, and the entertainment world in general, TV Overmind gives you the freedom to tell it the way you see it. The editorial team allow for and promote writers' creativity and writing flexibility. The agreed pay rate is paid promptly with lots of appreciation for writers. The communication channels are effective, as the editors are quite responsive and open to ideas. So far, it's been a smooth and educational experience working with TV Overmind.
Open Positions
TV Overmind is looking for freelance writers who are excited to write about great TV shows, movies, and the things that make them so good.
At TV Overmind, we're looking for editors who are excited about our content, eager to contribute ideas, and skilled and helping to guide writers to improve.