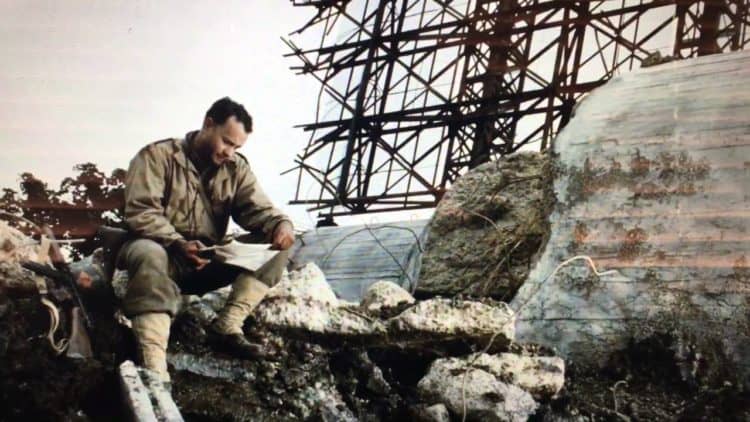 One of the most well-loved actors by fans and peers alike is Tom Hanks. The Hollywood actor has gifted us with the most memorable roles through the years, and has influenced us to become movie buffs in our own right through his iconic films. He is a vital member of the movie industry, and an inspiration to many. It's almost impossible to find any backlash or negative press towards him. His cheerful demeanor and sense of humor is like a beacon of hope every time he appears in our screens. Hanks is a national treasure, who must be protected at all costs. It's time to take a trip down memory lane. Here are five of the actor's best crying scenes, in no particular order:
5. Forrest Gump
The iconic comedy drama followed the story of Forrest Gump, portrayed by Hanks, a kind-hearted by slow-witted man whose life was a series of epic adventures. The film captured the different timelines in his life from his youth to adulthood. The scene where Forrest found out that he fathered a child with his childhood friend whom he has been in love with ever since, Jenny, portrayed by Robin Wright (House of Cards), was one of the most emotional scenes in the film. It portrayed how selfless Forrest really was as a person, and how you cannot judge someone based solely on a handicap or disability.
4. Saving Private Ryan
War films are tough pills to swallow. It's never easy reliving history and the torment that war brought about. The film by multi-awarded director, Steven Spielberg, was set during the Invasion of Normandy in World War I. It followed the conquest of the United States Army Rangers led by Captain John H. Miller, portrayed by Hanks. The scene where Captain Miller sits in a corner while studying a map, when he suddenly broke down is a humanizing moment in the film. Even the strongest and most resilient of men can be disheartened at some point during a war. Captain Miller had to go through these devastating mental and emotional blows alone, as he had to put on a strong front for his men. Hanks portrayed the character with such depth, and allowed his audience to feel every ounce of emotion he conveyed.
3. Cast Away
Hanks has had a number of survival dramas in his repertoire, but this film stands out for many good reasons. A gripping storyline paired with an exceptional performance are just some of them. The film follows the journey of Chuck Noland, portrayed by Hanks, a FedEx troubleshooter who gets stranded on an uninhabited island after the plane he was in crashed somewhere in the South Pacific. He attempts to survive and come back home in one piece were chronicled in such a realistic manner, it felt like watching an episode of Survivor on steroids. Life in isolation can make you find joy in the smallest and simplest of things. Chuck found a friend in the form of a volleyball he called, Wilson. The scene where Chuck was heartbroken after losing Wilson just showed his attachment to the object, and represented how much he craved for human interaction. Hanks went to great physical and mental preparations for the role, and the way he was able to carry most parts of the movie on his own.
2. The Terminal
Hanks portrayed the role of Viktor Navorski in the comedy drama, an Eastern European man from the fictional country of Krakozhia, who got stuck in a terminal in JFK airport after he is denied entry to the United States and is unable to return to his homeland at the same time, because of an ongoing military coup. The scene where Viktor found out what was happening in his native country contained a whole myriad of emotions. Confusion, fear, and sadness were some of the prevailing ones. Hanks delivered a heartfelt performance of a man who just wanted to get home. It taught us how to be grateful for our freedom, and to never lose hope to matter how challenging the circumstances are.
1. Captain Phillips
The biographical action thriller followed the MV Maersk Alabama hijacking incident from 2009, and told the story of Captain Richard Phillips, portrayed by Hanks, who was kidnapped and held captive by Somali pirates. The heart-stopping turn of events kept us all on the edge of our seats. The scene where Captain Phillips was finally rescued made us all breathe a sigh of relief. It was an arduous ordeal that was traumatic and terrifying. The film and the real-life incident garnered a lot of attention, and acknowledged Captain Phillips as a competent leader whose perseverance and strength led to him and his crew members' survival. Hanks gave justice to an unforgettable character, and told an impactful story that continues to create awareness and impart valuable lessons.