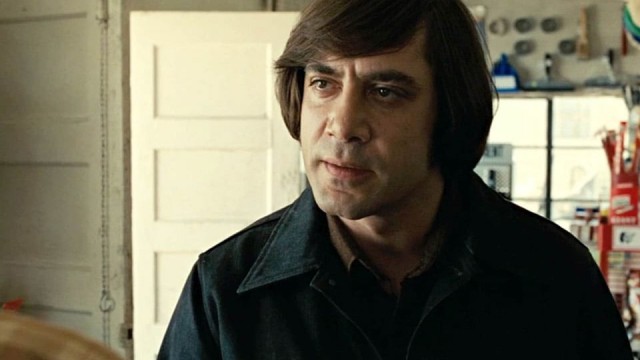 The Coen brothers have created several movies that have been either celebrated by many or have become cult classics over time, and as a result, they've created several characters that were taken on by one actor or another and were turned into memorable personalities that either amused or horrified audience members in equal measure. A lot of the credit for bringing these characters to life can and should go to the actors that played them, but the framework and structure for the actors to follow has to be credited to the men that came up with them in the first place and directed each actor as to how they wanted to see those characters played on screen. Together, the Coen's have done a great job in creating characters that people have wanted to know more about and have continued to enjoy over the years. It's a little difficult picking out the best to be certain since a lot of the characters in these movies tend to go together in a big way and trying to separate them doesn't feel entirely fair. But there are those that a lot of other characters tend to revolve around or react to in various ways that make it obvious that they're the best in the movie and are easy to elevate above several others.
Here are some of the best characters from the Coen brothers movies.
5. H.I. McDunnough – Raising Arizona
Hi is kind of an odd character really but while he does have a few morals, those are easily abandoned when he feels the need or he simply has the opportunity since the guy is a career criminal that wants to do the right thing but doesn't always know how. The fact that he's trying to do things legally makes it clear that he's a decent person, even if life doesn't always treat him all that great and things just keep happening that force him back onto the wrong path. He is the central character though since a good deal of this movie follows his point of view, and it's kind of obvious that we're meant to feel a good deal of sympathy and frustration towards him.
4. Marge Gunderson – Fargo
Marge is that simple kind of individual that's not stupid but not so super-intelligent that she could have solved any case given to her in a matter of minutes. She's a very likable character that people can't help but identify with in some way since Frances McDormand is the type of actress that can make people feel her role in a big way and influence pretty much everyone around her even if it appears to be passive and not an aggressive quality as other actors have displayed. Steve Buscemi feels aggressive in his acting in this movie, but McDormand definitely feels as though she's more of the 'go with the flow' type.
3. Ulysses Everett McGill – O Brother Where Art Thou?
There are probably a lot of people that watched this movie and were wondering when in the world Everett was just going to shut up and let things go on as they were. There were a few times to be certain, but his mouth would start running the moment he had a chance, and it was enough to make a person's eyes roll since Clooney played such a know-it-all role that one couldn't help but think that they might try to invent duct tape to slap across his mouth were they stuck with a guy like him on an overland hike. But give the guy credit for this, he performed a pretty convincing role that kind of centered the movie in a big way.
2. The Dude – The Big Lebowski
The Dude is the kind of person that a lot of people would love to be like, at least when it comes to his temperament since nothing ever appears to bother the guy that much, and he kind of just coasts through life as much as he can without worrying too much about a lot of things. Granted, a lot of folks wouldn't want to be just like him, but he's become kind of an icon since he has such a laid back way of looking at life that it's kind of infectious if a person allows it to be. Plus, you can't beat that quote "The Dude abides."
1. Anton Chigurh – No Country for Old Men
The guy is just flat out scary. He's not movie monster scary, not fangs dripping venom and hulking monstrosity or veins and pus and yellow or reddish eyes scary. No, he's worse. He's the kind of scary that represents the real world and how unpredictable it can be since he's the kind of guy that reminds us that the bad guys aren't so easy to spot and they're not so predictable as we like to think. That's just terrifying.
The Coen brothers obviously know how to craft a character.