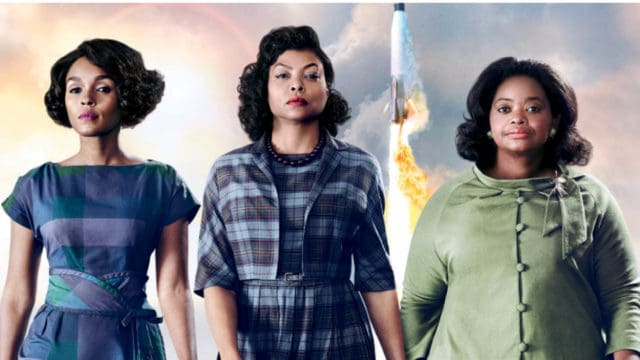 If a person would ask you what your favorite childhood movie is, you will most likely respond with a Disney movie title. Most of the movies that we've seen during our childhood are animated musicals that would make you feel optimistic and dream of a perfect and magical life. As you grow up, you might realize that life is not as magical as what your childhood movies might have said. There are obstacles that you have to face if you want to pursue your dream.
I also spent most of my childhood watching Disney and other family friendly films. But, as I grow up, most of the movies that I'm now watching are live-action stories that are not as magical as what most of my childhood movies showed. I also get to be exposed on watching some movies that are based on a true story. We know that those kinds of movies are not 100% accurate and there are few parts that were fictionalized to make it cinematic, but you can't deny the fact that they are inspiring and made you realize more about what life really offers. This made me come up with a realization that my future children should watch those kinds of movies.
An example would be the 2016 award-winning hit Hidden Figures. It's the kind of movie that our future daughters should watch. It's about three African-American mathematicians during the '60s in which, despite the racial prejudice and gender oppression that they faced, they ended up changing the history and leaving a long-lasting legacy on NASA and the field of mathematics. They are inspiring figures to all women and the African-American community as well. Imagine our future daughters watching it especially to those who wants to pursue Math and Science when they grow up. They will surely get inspired and vow themselves to work hard on reaching their dreams.
Another example would be the modern classic The Social Network. The movie doesn't have an inspiring message but it teaches you mostly about the price of success. The movie is not R-rated so the kids could watch it with parental guidance. It gives you a look about the rise of the world's number one social media site and its founder Mark Zuckerberg's struggle about it. He has the success and also the consequences. He lost his friends on the process because of his behavior. We're not sure if Zuckerberg was really like that or it was just heavily dramatized, but it teaches you that your behavior also matters when you reach your success. This would be a good input to the children out there that chasing your dreams is not just about chasing it. Your personality can also factor in and it will make you realize that celebrating success is not just about yourself, but also the people around you.
I can name more movies that our future children should watch. I would recommend our future children to watch Battle of the Sexes. I would also want them to watch La La Land. I could even want them to watch I, Tonya just to show them the importance of good behavior on reaching the success that you want and the consequence if you don't, although it is debatable if they should really watch it since it is R-rated. My point is that we should encourage our future children to watch inspiring movies that could motivate them and, hopefully, will result on building a better society in the future. Reaching their goals in life is will not be easy, but a motivation and inspiration from things that they see in the picture will certainly help.