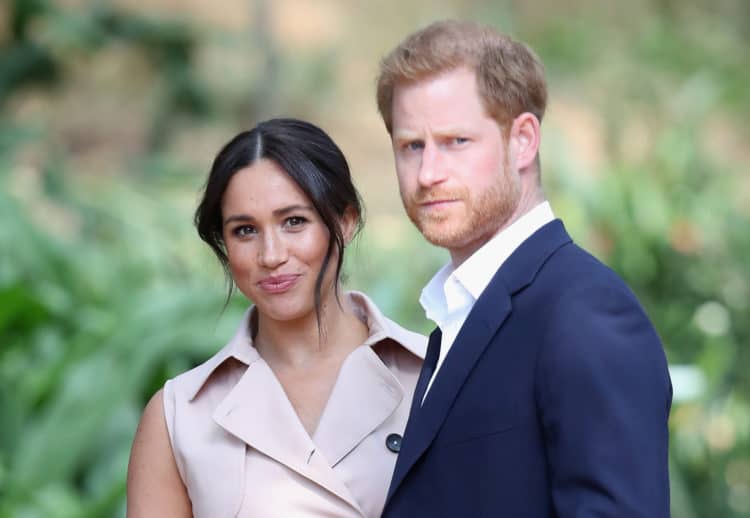 If you're thinking that 'Escaping the Palace' is a story meant to make Prince Harry and Meghan Markle look like the victims of the royal family and in desperate need of getting out, then you're perception is pretty much the same as ours since it appears to be a rather shameless attempt at painting the couple as victims of a monarchy that apparently didn't accept their marriage, to begin with. There has been so much controversy over this matter that one can't help but think that the couple has been doing everything they can to spin it in their favor, though many are still adamant that Harry and Meghan are the victims and that their many claims are valid. The fact that this is even a huge story is enough to make eyes roll and heads shake since what it boils down to is that it's a massive tiff within a royal family that has been spread all over the headlines in an attempt to gain the type of attention that Meghan might actually enjoy, and Harry has been used to since he was born. Like it or not, the two of them have been in the spotlight for a very long time, and it would appear that any hint that their status might be dwindling is bound to result in another rumor, another theory, and possibly another attempt such as this Lifetime movie.
It's easy to think that those of us that keep hearing about it don't fully understand their situation and to be fair, that's very easy to state since it is true. Most of us likely don't know what it's like to be a part of a royal family that's stretched back for who knows how long. We also don't know what it's like to live under the imposed rules that the royals apparently do. But somehow, it does feel that to live a life of luxury such as the royals do, many people would gladly adhere to the rules and do pretty much anything to avoid mucking it up. But then again, if the average person felt that the royal family had made their life difficult in any way they would either go silent and simply go away, or they might do the same thing that Harry and Meghan are currently doing, which is becoming an even bigger nuisance.
Whether they did or didn't have any say in how this movie went, the truth of it is that their lives have been something of a public spectacle, and it hasn't all been the fault of other people, since the decision to go speak to Oprah Winfrey was theirs and theirs alone. Any idea that they were pressured into doing so is kind of ludicrous since it would mean that even away from the royal family that their wills and their actions are not their own, which is kind of laughable really. At this point, it would be highly preferable to see Harry and Meghan simply quiet down and let their family matter kind of drift off into the back of everyone's mind for the time being. But that feels like an impossibility since they wouldn't be getting the attention they want and definitely appear to crave at times. Say what you want about the royal family, and many do, but at the very least it doesn't feel as though they're constantly pulling a 'Look at me, I'm important' act as they attempt to reveal one secret after another.
It might sound as though I'm being antagonistic towards Harry and Meghan, but the truth is, it's tiring to see their names come up so often and like many people, it would simply be nice to let them be out of sight and out of mind for a while. It's easy enough to ignore the couple since they're already being relegated to the old news section and are being given slightly less coverage than before since they continue to sing the same old tune, but the media is still interested in them enough that they'll continue to push their story to anyone that's still interested. As of now, it's best to just look the other way, not to indicate that there's a lack of caring, but simply to avoid focusing on their nonsense for the moment.
Maybe one of these days they'll be interesting enough to talk about again, perhaps when they've come to learn what it is to live like the rest of their admirers in relative peace and quiet without the absolute need to be in one newsfeed after another. But for now, the Lifetime movie is a good indication of how over-hyped they've become, and how their story has developed from something that could have afforded them a great deal of sympathy but is now prompting people to just shush them as they try to get the couple to go away.