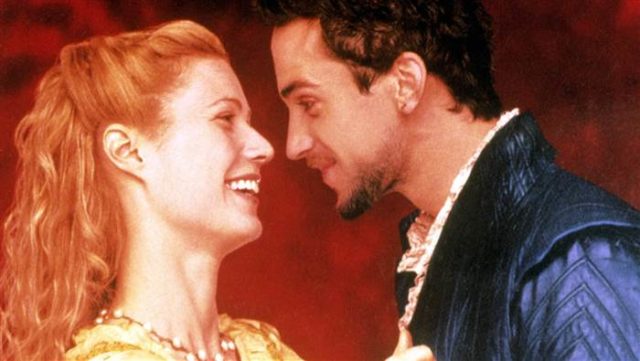 All the world's a stage as the saying goes, and no one knew that better than William Shakespeare I suppose. The bard was quite talented in his day as the stories go and even long after his death has still inspired a great many stories that have continued to inspire others in turn. While it might not seem like a few of these were based on Shakespeare on the outset if you look deeply enough you'll find a bit of meddling by the bard that might not be intentional but is still very formulaic in how it's used. If nothing else the creators of each show took a page right out of Shakespeare's book and slept on it for a while to see if anything would sink in.
It's kind of obvious in some cases.
5. House of Cards-Richard III
Frank Underwood is all about power and whatever it takes to acquire it, no matter if he must step upon the lowliest person in his path or knock down the most fierce opponent he's ever faced. One way or another he will find his way to power, and he'll let us all know just how he's going to do it as he's getting there. The fourth wall breaks during which he turns to the camera are kind of chilling really when he gets going.
4. Sons of Anarchy-Hamlet
It's pretty safe to say that Jax has serious dad issues when it comes to finding out that his mother and his stepfather conspired to kill his real father. When the knowledge of what his father wanted for the MC starts to weigh heavily on Jax he goes looking for answers, but every path he takes from that point on tends to lead him into another pit of misery that's been fouled by Gemma and Clay years before.
3. Rise of the Planet of the Apes-Julius Caesar
Like the famed Caesar the namesake in this movie must find a way to amass his power a bit at a time and then overthrow his enemies and create an empire unlike anything that's ever been seen in the time of mankind. The only trouble with this is that the status quo obviously doesn't want to go anywhere as they happen to like the world that they've created and will defend it to the death.
2. Gnomeo and Juliet-Romeo and Juliet
If you can't figure this one out then you really need to pick up some Shakespeare and get to reading or find the nearest DVD of Romeo and Juliet and watch it all the way through. Obviously this film is updated and made for kids so you won't get to see any real killing but you will get to see two houses going at one another with all they have over something as silly as feud.
1. The Lion King-Hamlet
Unlike Sons of Anarchy there was only one individual in on the murder of Simba's father, but it does lead to serious daddy issues that Simba has to overcome in order to assume his mantle as king. It's a lot more positive than Hamlet or SOA as well.
After all we can't freak the kids out that much.
Tell us what's wrong with this post? How could we improve it? :)
Let us improve this post!