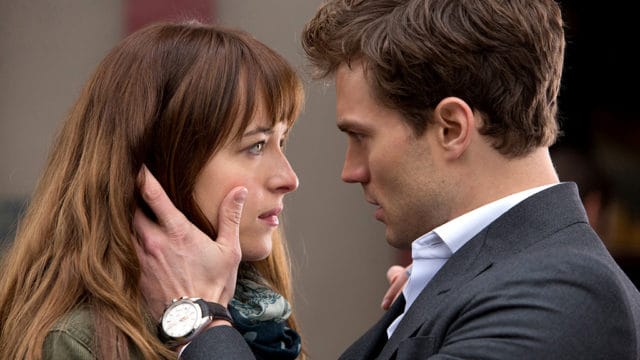 Actor Jamie Dornan, the star of the 'Fifty Shades' trilogy of films, has ruled out starring in any more 'Fifty Shades' films. Therefore, when 'Fifty Shades Freed' is released on February 9, 2018, it is the last chance for fans to see Dornan playing the role of Christian Grey.
'Fifty Shades Freed' is the third film in the series. The first, 'Fifty Shades of Grey' was released in 2015 followed by 'Fifty Shades Darker' in 2017. All three films are based on the books of the same names by E.L. James. Dornan has played Grey in all three films opposite Dakota Johnson in the lead female role of Anastasia Steele. As the most recent film is an adaptation of the last book in the series, it may come as no surprise that Dornan is not interested in continuing in this role.
Dornan has explained that his reason to give up playing the role is predominantly that there are no more books in the series and E'L' James has not revealed any plans to add sequels to the series. Following the success of the three 'Fifty Shades' books. She did rewrite the first two books but from the perspective of Christian Grey. Originally, they were written from Anastasia Steele's viewpoint.
Fans of her writing may have hoped that these rewrites may have led to a film, but Dornan says that this doesn't make sense. They are essentially the same storyline and have already been covered in the three films as the movies are filmed from a neutral standpoint that accounts for both Anastasia's and Christian's sides of the story.
The lack of material on which to base a new film is not the only reason Dornan has given for hanging up his handcuffs and whips. In his opinion, both he and Dakota Johnson are now too old to continue playing the roles.
Furthermore, he has said in interviews that he has not enjoyed the amount of media attention the films have received. This has put him under a lot of pressure and he thinks it is time to do something that is less controversial.
If you are a fan of Dornan and you are now worrying that you won't see him appearing on the screen any longer, this is not the case. He is not retiring from acting, he simply will not play Christain Grey anymore. The talented actor already has some future projects under his belt. He is playing Nick in a film called 'Untogether' which is currently in post-production. Another of his movies which is in post-production is 'Robin Hood', in which he plays Will Scarlet. Both these films are set for release later in 2018.
He has also been cast as Paul Conroy in a movie called 'A Private War', but details about the production and release of this film have not yet been released. You can also expect to see Jamie Dornan on the television as he is playing Danny Tate in the television film 'My Dinner with Hervé', which is currently in post-production and will be shown later in 2018.