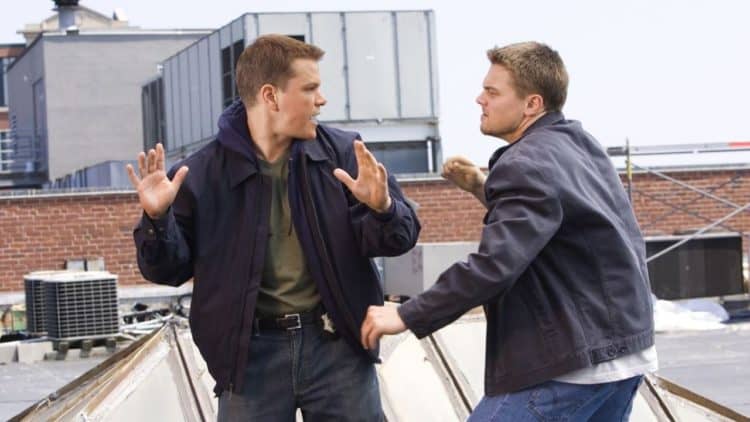 Call it the City of Boston or simply Boston, Massachusetts, but one thing about this city that always goes down in movies is its diverse culture and even diverse people, bringing to life a community that may have all kinds of personalities in them but with each of them mighty proud of the Boston connection. While several characters and several events from the city have made headlines in real life, some of them worth celebrating and some of them showing us the tragic side of life, the one thing that remains common throughout is the never-say-die spirit of the people of Boston. So in our list of Ten Awesome Movies Straight Out of Boston!, we bring to you a mix of movies that showcase just about every emotion that makes the city what it is — from movies as well as outside the world of fantasy and make-believe.
Ted
A hilarious film that brings about the very best of Boston, Ted makes for an amazing start to this list! Yes, we know there's Ted 2 too, but hey, if it's Boston we're concentrating on, the original Ted makes so much more sense! Featuring one of the most popular, and famous as well as equally infamous Bostonites of all time, Mark Wahlberg, the movie revolves around the unique, weird, pot-dependent, yet really genuine and strong friendship that exists between a teddy bear named Ted — which miraculously came to life as a result of a lonely young boy's birthday wish — and John Bennett, the lonely young boy who soon grows up to be a young man with a talking teddy as his best friend. Enjoying the hedonistic life that they lead, which is somehow intertwined with morals and strong stands in things that they truly believe in, both John and Ted seem happy and content with their marijuana-induced lifestyle until they both fall in love. Thus begins the quest of tackling just about everything that is thrown their way, including adjusting to life with a girlfriend and fighting for an identity for a teddy bear who wishes to be identified as a legal entity too. Funny to the hilt and playing out in the city of Boston, Ted indeed makes for a great start to this list.
The Departed
Boston, just like every other city in the world, has its share of crime. And while many movies have been known to try and explore the underbelly of the city, there are few that truly stand out. The Departed is among them. Carefully making its way around the Boston police and detective program and connecting it to the mafia that runs the city on a parallel stage, the movie is full of surprises and that's just one of the elements that make it a must-watch Boston crime thriller. Directed by the one and only Martin Scorsese and with names such as Leonardo Di Caprio, Matt Damon, Jack Nicholson, Mark Wahlberg, Martin Sheen, Alec Baldwin, Ray Winstone, and Vera Farmiga, making up the cast, the movie proved to be a critical and commercial winner, even notching a whopping four Academy Awards. While The Departed was indeed widely acclaimed for its cast that we could see on screen as well as the talents of the crew off it, it also came to be equally well-known as a Boston movie that truly did justice to the power the city holds.
The Town
A crime thriller that revolves around a bunch of bank robbers whose crimes come back to haunt them and those around them, ending some lives and forever changing others, The Town is filled with characters who have depth, and that is probably one of the reasons why the movie was such a hit with audiences. Set in the good ole town of Boston and with different Massachusetts landmarks such as the MASSBank branch of Melrose, the Cambridge Savings Bank at Harvard's Square, the Massachusetts Correctional Institution, and the Anderson Regional Transportation Center featuring throughout the film, this one's a true Boston gem that again highlights the troubles of the youth and how there are plenty of catalysts at play to push them into a life of crime. The film, in addition to the accolades it received for brilliant portrayals from a cast that included Ben Affleck, Rebecca Hall, Jon Hamm, Jeremy Renner, Blake Lively, and more, also reiterated Ben Affleck's strength as a director who knows just how to weave a filmmaking process for maximum effect. Jeremy's acting skills particularly came out to the fore and the industry reciprocated with several nominations for the actor, including an Academy Award nomination.
Gone Baby Gone
Another successful and beautifully crafted directorial venture from Ben Affleck, Gone Baby Gone storyline is as brilliant as its star cast, and that's saying a lot when you have Morgan Freeman, Casey Affleck, Michelle Monaghan, Ed Harris, John Ashton, Amy Ryan, Amy Madigan, and Titus Welliver as part of the lineup! Revolving around the kidnapping of a young girl who was taken from the apartment where she lived with her single mother, and the investigation that follows, the movie brings to light a heartwrenching story in the most gripping of ways. The movie won praise from most quarters and some critics even went as far as to say that the movie was a lot better than the book it was inspired by, the novel Gone, Baby, Gone written by Dennis Lehane. Despite all the other angles that Gone Baby Gone did great in, it is the Boston angle that stands out the most, and especially for those who know even a little bit about the city, you just can't miss Ben's attempt to yet again bring to the screen some of the most sordid elements of the city he calls home.
The Social Network
If "You don't get to 500 million friends without making a few enemies," is any indication, The Social Network sure makes for a great movie, and when you add to it the intricacies of Aaron Sorkin's screenplay, David Fincher's direction, and the brilliance of a cast that included Jesse Eisenberg, Andrew Garfield, Justin Timberlake, Arnie Hammer, and Max Minghella, you know you have quite an extraordinary treat lined up. And that's exactly what the film turned out to be! Revolving around the precedent set by Ben Mezrich's book The Accidental Millionaire, the movie explores the founding of one of the most impactful corporate ventures of our time that didn't just change the business world but also the way the world interacted and shows us just how complicated things can be when it comes to sharing success. And although the film doesn't really have too many scenes shot in the city of Boston, we all know about the Massachusetts origins of this storyline, which makes the addition of The Social Network to this list quite a valid move!
Mystic River
When a movie has a genre name that is longer than most others, you know it has to be extraordinary, and that's what Mystic River is as a "neo-noir psychological mystery crime drama" film. Directed by the inimitable Clint Eastwood, and led by a cast that includes stalwarts like Sean Penn, Tim Robbins, Kevin Bacon, Laurence Fishburne, Marcia Gay Harden, Laura Linney, and Emma Rossum, the movie revolves around a group of Irish-American friends and a murder investigation that has them at each other's throats and questioning one another's loyalty. Showcasing just how tough life can be when you are a part of the underbelly of Boston, no matter which side of the law you find yourself on, the film is as much about friendship and trust as it is about the dangers that lurk on the streets of Boston. Revolving around trauma arising from abuse, haunting memories, crimes that are somehow intertwined, and a mix of guilt as well as vengeance, Mystic River deserved every bit of attention it received from audiences, critics, and peers in the industry alike, and will go down as yet another fine masterpiece from Clint Eastwood.
The Fighter
When Christian Bale does his research, he does it well, and there's no denying that the award-winning actor's Boston accent in The Fighter was as bang-on as it could be, and therein lies the great pain with which the movie was created. Oh, and in addition to Christian's amazing performance in the movie, you can also add to it his commitment to losing weight for it, not that he had to do a lot on that front — Christian was already lost quite a lot of his original weight for his role in The Machinist — but even so, the attention to the finer details throughout the movie makes it yet another David O. Russell masterpiece. Backed up by fine acting skills from not just Christian Bale but also the rest of the cast made up of Mark Wahlberg, a living Boston prodigy, Amy Adams, and Melissa Leo, the film turns out to be a lot more than just another boxing movie. Even when setting out, Mark Wahlberg was clear on what he wished to achieve as far as action on the film was concerned, reiterating how he was a huge fight fan and how the film intended to surpass even Raging Bull and Rocky as far as sequences that covered boxing matches in the ring were concerned. And the film sure did complete justice to this dream!
Patriots Day
The Boston Marathon bombing was a dark day in the history of the city of Boston and will remain one of the most heartbreaking events the city and its people had to endure. But while the bombing and the aftermath it left behind did bring Boston down to its knees for a while, what truly stood testimony to the grit of the city and its folks was the strength with which it got back up on its feet. Several documentaries and other works tried to capture the happenings and emotions of the day and one of them was Patriots Day. Led by Mark Wahlberg — who also took on the role of co-producer for the film — the movie may not have done so well at the box office but it truly makes a genuine heartfelt attempt to showcase the tragedy as well as the fight against terrorism that ensued, not just to bring the criminals to justice but also to ensure that no other city would ever have to face such a tragedy again. And although the movie may not have been a commercial success, Patriots Day will always remain a poignant reminder of the dark days that Boston once saw, and the strength of its people that came into play while trying to overcome the tragedy.
Good Will Hunting
A movie that went down as one of the most impactful ones in a long time, Good Will Hunting, against the perfect backdrop of Boston, brought forth the stories of struggle as well as the great divide that exists in the city. As is the case with most cities, Boston also is a city that offers very different platters to its youth. On one hand, there are those youngsters who are struggling to make a life for themselves by latching on to odd jobs and hoping to find that one good gig that will help them get by without worrying about work and pay each day. And on the other hand, it offers some of its youth the advantage of a college degree in its many colleges and universities, allowing these youngsters to go on and build lives that are lavish in every way. Good Will Hunting is the story of a young man who despite having the potential to cross the bridge to a good life, is held down by his own insecurities and lack of confidence. A beautiful movie that has brilliant portrayals from some of the best actors of our time, this one is a must-watch for all things Boston!
Stronger
Even watching the trailer is enough to make you re-live the pain and regain the strength from the stories that arose from the tragedy that was the Boston bombing, so you can only imagine what the full movie that is Stronger can do to you. But that's what the human spirit is all about — finding hope even in tragedy and clinging on to just about anything you can so that you don't just survive but come out stronger! In a portrayal that redefined yet again what an amazing actor Jake Gyllenhaal is, this one is more than just about an actor who can make you feel pain and loss. It is also about the relative ease with which Jake helps us feel human again. Easily one of the best performances of his career — and we all know there were quite a few — the greatest regrets Jake's fans had with regards to the movie was that it did not get him the Oscar he so deserved. It did get him a Hollywood Film Awards win though, and nominations at the Critics' Choice Movie Awards and the Satellite Awards. With heartwrenching drama and a beautiful story that is woven around the strengths and weaknesses of an ordinary person weighed down by extraordinary circumstances, Stronger remains a movie that does more than just tear you up. It makes you believe in yourself once again too.
Let's Wave Boston Goodbye For Now!
A city that is known as much for its strength as it is for its penchant for all things fun, the city of Boston is quite the mix of all things an American city of mixed hues can offer. And that's what makes every movie set in the city a great watch too. And now that we've come to the end of our list of Ten Awesome Movies Straight Out of Boston!, let's salute all that this beautiful city stands for and pray that its people may stay safe and strong, always!