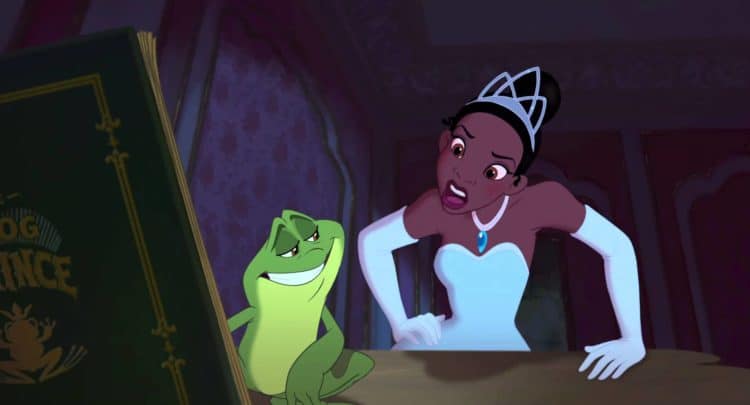 Like many other areas of the entertainment industry, cartoons have often been criticized for lack of diversity. Over the years, however, many animated movies and shows have attempted to add a little more diversity by introducing Black characters. From heroes to everyday people, Black characters have become instrumental in a lot of projects. The representation they've provided has inspired generations of people both in and out of the animation world. Even if you're not someone who watches lots of cartoons, there's a good chance that you've seen some of these characters before. Check out our list of the 20 best Black cartoon characters of all time.
20. Keesha Franklin
If you were a kid during the 1990s, then you probably remember Keesha Franklin. She was one of the characters in the popular TV series The Magic School Bus. Keesha was known for being someone skeptical, and she always wanted to gather as many facts as possible which often caused tension between her and the other children. Despite that, Keesha was popular among viewers because she was a strong and independent thinker.
19. Donna Tubbs-Brown
Donna Brown is one of those cartoon characters you can't help but love – or at least laugh at. Even though Donna is Cleveland Brown's wife, it often seems like she may still be in love with her ex-husband. Not only is Donna's character great, but the fact that she is voiced by Sanaa Lathan is even better.
18. Uncle Ruckus
Although cartoons are typically associated with children, the Boondocks was intended for a much older audience. Known for being raw and slightly inappropriate, the cartoon followed the life of a Black family living in a mostly white suburb. The comic strip and subsequent series took a look at topics such as race and classism in a funny yet authentic way. The series had lots of memorable characters, and Uncle Ruckus is definitely on the list. Despite being Black, Uncle Ruckus had a notoriously strong dislike of Black people.
17. Libby Folfax
Libby may not have been one of the most important characters in Jimmy Neutron, but she still managed to leave a lasting impression. According to Fandom, Libby's official description is as follows, "Laid back Libby is Cindy's best friend and the voice of reason in their class. Libby has a mind of her own, but for some reason, it usually seems to echo Cindy's. When Cindy goes too far, though, Libby provides a much-needed reality check. She also has a voice that can shatter glass and send dogs running for cover."
16. Vince LaSalle
From the late 1990s to the early 2000s, Vince LaSalle was one of the coolest kids on the playground. As one of the main characters in the ABC series Recess, Vince was known for being a great athlete and an overall good kid. However, he sometimes had a tendency to let his ego get the best of him.
15. Suga Mama
Grandmothers tend to have a special place in most people's hearts, and Suga Mama was no exception. Voiced by Jo Marie Payton, Suga Mama was a character on The Proud Family who was known for speaking her mind regardless of what anyone thought about it.
14. Franklin
Franklin made his first appearance in The Peanuts comic strip more than 50 years ago. At the time, including a Black character was seen as a big deal. In fact, Charles Schulz got a lot of pushback for including Franklin and allowing him to intermingle with the white characters. Successful cartoonist, Robb Armstrong, credits Schulz's creation of Franklin with helping inspire him to get into animation. According to NPR, Armstrong said, "He inspired a kid. I don't think there's a higher calling in this life. He inspired some kid 3,000 miles away. … It's incredible what happens when you inspire a kid, and that's what Schulz did."
13. Monique
The animated series Kim Possible wouldn't have been complete without Monique. As Kim Possible's best friend, Kim played an important role in the series and was often a sounding board for Kim. Unfortunately, though, Monique's character was never really fleshed out.
12. Cleveland Brown
Cleveland Brown is probably one of the most recognizable Black cartoon characters. After being introduced in Family Guy in 1999, Cleveland became the star of his own show, The Cleveland Show, which aired from 2009 to 2013. Despite his pop culture relevance, there are some things about Cleveland that many people would consider controversial.
11. Gerald Johanssen
With his signature high-top haircut and cool demeanor, Gerald Johanssen was Arnold's best friend in the TV series, Hey Arnold! As a friend, Gerald is loyal and charming. He often balances Arnold's overly optimistic personality with a healthy dose of reality.
10. Little Bill
Created by Bill Cosby, Little Bill was a curious little boy from Philadelphia who loved learning about the world around him. Not only was he the star of his own show, but Little Bill was also featured in several children's books. One of the most memorable things about his character is the fact that despite his young age, he was completely bald.
9. Frozone
By day Lucius Best is a pretty typical guy. However, what many people don't realize is that he is also a super hero named Frozone. He has the power to manipulate and freeze water droplets while they're still in the air. This character was introduced in the first Incredibles movie.
8. Oscar Proud
Just like his mother, Suga Mama, Oscar proud is one of those characters that is impossible to forget. As the patriarch of the Proud family, Oscar is the kind of person who always puts his family first. At the same time, though, he is also known for being stubborn and he's also a big flirt.
7. Numbah Five
As one of the main characters in the TV show Codename: Kids Next Door, Numbah Five, whose real name is Abigail, is a smart and brave spy who is always up for an adventure. She eventually became the leader of the pack. She was voiced by Cree Summer who is also the voice of another character on this list.
6. Fat Albert
Fat Albert is another character who was created by Bill Cosby and he was based on one of Cosby's childhood friends, Albert Robinson. Fat Albert was introduced to the world in 1968 and the series Fat Albert and the Cosby Kids debuted in 1972. Even though Fat Albert was depicted as being overweight, he was very active and often enjoyed playing sports.
5. Huey Freeman
As the main character of The Boondocks, Huey Freeman was named after the legendary Black Panther, Huey Newton. Huey and his younger brother were from the southside of Chicago and Huey was known for being very militant. He also has a very pessimistic personality. Some people will be surprised to know that Huey was actually voiced by Regina King.
4. Doc McStuffins
Not only is it important for Black kids to see Black characters on screen, but it's great for them to see diversity among those characters. For that reason, Doc McStuffins got a lot of attention. The character, who is a seven-year-old girl, is the daughter of a doctor and that's exactly what she wants to be when she grows up. Doc McStuffins may be too young to be a real doctor, but she's learning medicine in her own way by taking care of her toys and nursing them back to health.
3. Penny Proud
Sure, we could've put all of the members of the Proud family in one spot on this list, but these characters definitely deserve their own spotlight. Penny, the show's main character, is a teenage girl who loves hanging out with her friends. Like most teenagers, though, she often feels like her parents are raining on her parade. Even though she is known for being a little sassy, Penny is also a very loyal friend.
2. Susie Carmichael
Susie Carmichael is easily one of the most iconic Black cartoon characters of the 1990s. Even though she wasn't technically a main character in Rugrats, she always made a big impact in every episode she appeared in. Susie, who was a little older than the babies on the show, was always kind to them. On top of that, she had a much better understanding of the grown-ups and how their thought process worked. Like Numbah Five, Susie was also voiced by Cree Summer.
1. Princess Tiana
As the first Black Disney princess, Princess Tiana is an important part of cartoon history. Voiced by Anika Noni Rose, Princess Tiana has become a prominent figure for young Black girls all over the world. Since the release of the movie The Princess and the Frog, some people have even credited Tiana with being the best Disney princess. An article from Young Hollywood said, "Tiana is everything a young woman can look up to. She works hard, she's caring, she knows how to have fun when the time is right, and, most importantly, she advocates for herself against smarmy men like the Fenners." Lots of people are hoping that the movie will eventually get a live-action remake.
Tell us what's wrong with this post? How could we improve it? :)
Let us improve this post!