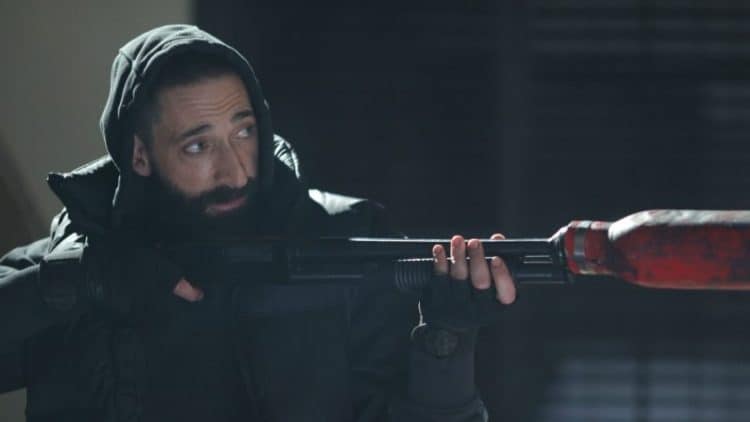 From the director of Tread and Grace comes Clean, a crime drama about a tormented garbage man who's trying to live a secluded and quiet life of redemption, but his good intentions get him noticed by a crime boss, forcing him to use his murderous skills from his past. The Paul Solet vehicle stars several big names including Adrien Brody, RZA, and Glenn Fleshler, who are no strangers to being a part of excellent movies. This list will highlight the five best films involving the cast of Clean. Each of the movies has ten or more favorable reviews. The only features exempt from this list are animated. Let's get started with the first movie.
The Grand Budapest Hotel
This hilarious classic follows Gustave H., a concierge at the popular Grand Budapest Hotel ski resort. Him and his new lobby boy, Zero, become entangled in an investigation regarding one of Gustave's lovers, who mysteriously dies. Gustave becomes the recipient of a priceless painting and the chief suspect in her murder. A visually stunning and original feature that boasts the unique style of Wes Anderson in an exciting and compelling manner. Ralph Fiennes is superb as Gustave H; The actor is able to roll with Anderson's cartoonish style, effortlessly showcasing both his dramatic and comedic chops to great effect. Tony Revolori is able to match the energy and comedic style with Fiennes that results in the amazing chemistry between the two actors. Easily one of the best movies in Anderson's filmography.
The Pianist
In this adaptation of the autobiography "The Pianist: The Extraordinary True Story of One Man's Survival in Warsaw, 1939-1945," Adrien Brody plays Wladyslaw Szpilman, a Polish Jewish radio station pianist who sees change as World War II begins. The pianist is separated from his family during Operation Reinhard and hides amongst various locations in the ruins of Warsaw. A role that truly defined Adrien Brody as an excellent actor, The Pianist is heartbreaking, but a well-crafted drama about a man's struggles throughout one of the toughest periods in American history. The Pianist never tries to manipulate your emotions, nor does is it a propaganda piece, it's an engrossing character study that draws you in from the first scene and keeps you glued until the credits role.
American Gangster
Frank Lucas is one of most influential and powerful drug dealers in American history. One of the inner city's most powerful crime bosses starts off simple as a chauffeur; however, his life changes when his boss dies, and Lucas uses his smarts to rise up the ranks. In his path is veteran cop Richie Roberts, who will do anything to make sure Lucas and the entire mob scene is brought to justice. A strong feature that allows Denzel Washington to chew up the scenery as the villain once again. The veteran actor fits the role like a glove, and it's not just the way he talks, it's the little things like speech patterns, or his overall swagger that really has you believing that you're actually watching Frank Lucas live. The confident direction of Ridley Scott and another great performance from Russell Crowe help make the film such a gem.
Nobody
Bob Odenkirk stars as Hutch Mansell, a seemingly mundane everyday husband and dad until two thieves break into his suburban home one night. Hutch opts to do nothing to defend himself or his family, which only drives them away. Eventually, his rage and angst boils over that reveal dark secrets and lethal skills. Hutch must save his family but ensures that he'll never be underestimated as a nobody again. While it isn't exactly the most original film that you'll ever see, Nobody is still one of the best action pieces to come out in a while. Part of that is due to the strong commitment from Bob Odenkirk, who doesn't surprise with his strong acting chops, but the Better Call Saul star impresses in the action sequences that showcases a future within the genre. Nobody is a bloody and wild ride that never loses steam.
Fences
Troy Maxson once had a dream of being a professional baseball player, but since he's deemed too old when the major leagues began admitting black athletes, his bitterness and anger takes over his life. In turn, Troy creates tension in his family when he ruins his son's chance to meet a college football recruiter. A strong examination on a black family being held back by one of their own. Troy is a good man at heart; however, his emotions and jealously get the better of him, which create a compelling dynamic amongst the cast, most notably Viola Davis. The actress delivers a powerhouse performance and overshadows the always great Denzel Washington. An excellent character study that has you thinking about its message even after the credits roll.
Tell us what's wrong with this post? How could we improve it? :)
Let us improve this post!