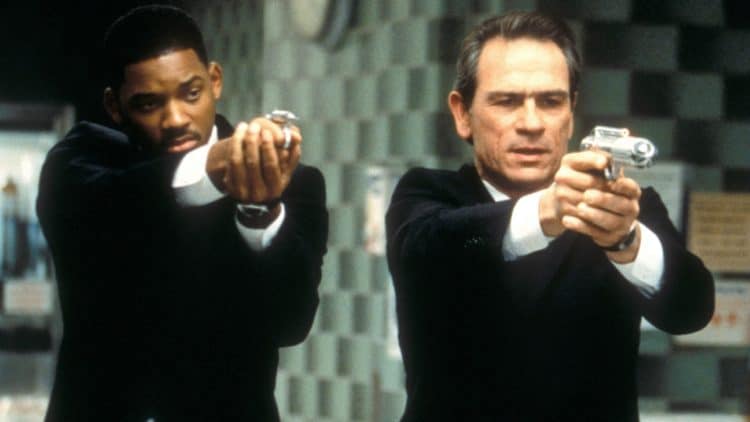 Did you know that the average budget required for a movie production is around $90 to $100 Million, including marketing and distribution charges? Other movies may even need a lower budget, while others amount to three times the average cost. When producers develop a film relying on famous actors, they rely on extra charges. Let's examine the most expensive comedy films ever made, ranked from the highest, and see how each movie spent on production and box office budget.
1. Pirates of the Caribbean 4: $379 Million
To begin, Pirates of the Caribbean: On Stranger Tides is not only part of the most expensive comedy film list, but it also tops it as the overall most expensive movie ever produced. This movie received an average of 44% from mixed reviews, with most critics saying it wasn't a big hit. The film amounted to over $350 million in production fees, making people wonder whether it will recover the massive budget. Surprisingly, according to box office statistics, this film grossed over $960 million, showing fans appreciated its release. In addition, many people worldwide love to spend a weekend night with their families watching it up to now.
2. Tangled: $292 Million
Tangled is a computer-animated musical film released in 2010, which had an estimated budget of $260 million. These figures make it one of the most expensive animated movies ever made. At least, it was worth the investment since it garnered nearly $600 million, according to box office figures. Probably much of the budgeted funds during its production went to technological development. The engineering team devoted almost six years trying to animate Rapunzel's hair as desired before getting a final working solution. Actually, the Rotten Tomatoes review shows that about 226 reviewers gave Tangled an average approval rating of 89%, which was impressive indeed.
3. Evan Almighty: $250 Million
Evan Almighty is a disaster comedy movie released in 2007. It became the most expensive film during that period, grossing about $140 million while finalizing production. Additional costs included visual effects, ark construction, challenges shooting and coordinating many animals, and filming locations, making the entire total costs reach approximately $200 million. Despite the huge budget, some critics mentioned it was rather predictable and somewhat uninspiring.
4. Men In Black III: $215 Million
Shortly after Evan Almighty topped as the most expensive comedy ever made, Men in Black III entered the film industry and replaced its position. The movie fits in the action genre, but with Will Smith taking the lead, you will surely enjoy his hilarious acts and charming personality. Its budget was around $215 million and grossing over $624 million globally, almost tripling its budget. At least this film got reasonably above-average ratings, according to reviewers.
5. Pixels: $129 Million
Most Pixels viewers appreciated that this sci-fi action-comedy movie reminded them of their favorite video game characters from their younger days. However, after its release in 2015, most people didn't enjoy it, and it even received poor ratings from reviewers. Despite its harsh critics, it recovered at least double its original budget, ranging between $88 million and $129 million to $244 million in box office figures.
6. Jumanji: Welcome To The Jungle: $90 Million
With famous characters starring in this adventure comedy film, one could quickly tell it is costly. At least seeing Dwayne Johnson, Jack Black, Kevin Hart, and Karen Gillan, all Hollywood giants in the film industry, gives hope that it's an excellent movie. Although the movie portrayed a historical story from the 80s, rating stakes and viewers' expectations were exceptionally high for Jumanji. Of course, with a budget of around $90 million, it grossed over $962 million in the box office, which was overly impressive. These massive profits simply imply viewers got super excited about it as they rushed to capture its action in theatres.
7. You Don't Mess with the Zohan: $90 Million
Initially, the budget for this black action-comedy was relatively low, but starring characters led by Adam Sandler made it realize expectations during its release in 2008. The movie grossed about $204 Million worldwide from a $90 million budget, which did relatively well with the profits. However, the returns were below average compared to other expensive comedies discussed here.
8. Bruce Almighty: $81 Million
Jim Carrey is full of exceptional wit combined with energetic slapstick performance that makes most of his movies outstanding. Jim, starring as Bruce, got a one-week opportunity to become God, partially played by Morgan Freeman, after complaining he wasn't performing his job well. However, given this chance, while adhering to a few restrictions, Bruce misuses the powers for personal gain, including causing lots of chaos. At least, out of all the movies Jim Carrey has ever acted, Bruce Almighty was the highest-grossing film worldwide he has ever made in his career. In terms of budget, it garnered over $484 million in box office worldwide after its release in 2003. Moreover, the film only managed a 50% score from most reviews, with a few controversies regarding the story.
9. Mamma Mia! Here We Go Again: $75 Million
Following the financial success of the first Mamma Mia film, the producers produced this sequel in 2018. At least this sequel was also rewarding after grossing $395 million worldwide in box office sales. Interestingly, three weeks before its release, official industry trackers indicated the film had already debuted to as much as $36 million. In addition, fans loved everything about this musical-comedic movie praising its performances and musical numbers. At least, we can confirm the film gained above-average positive scores according to different review aggregators.
10. Daddy's Home 2: $69 Million
The chemistry and the energy of starring Will Ferrell as Brad and Mark Wahlberg as Dusty makes this movie a great watch. Besides, most reviewers may have criticized it with low ratings. However, comparing its budget of $69 million and the box office returns of $180 million, we can quickly figure out it made more than twice its production fees, which were quite okay.
Tell us what's wrong with this post? How could we improve it? :)
Let us improve this post!