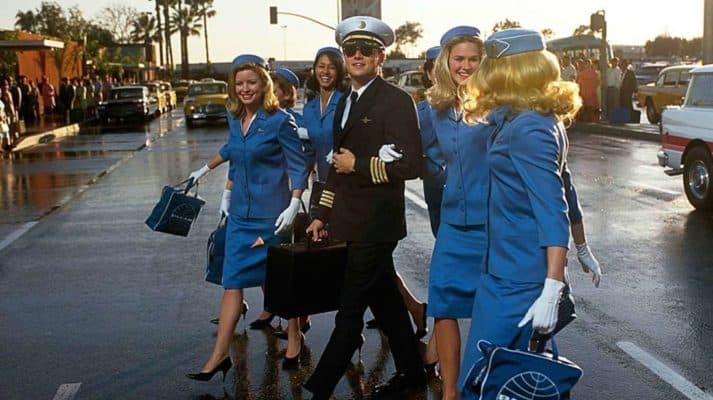 Leonardo DiCaprio has been acting consistently since his teenage years. He started his career in the early 1990s with regular roles on TV shows like Growing Pains and Parenthood. His transition to film started in 1993 with What's Eating Gilbert Grape, which earned him his first Oscar nomination. Other major roles followed, including Romeo + Juliet, Titanic, and The Man in the Iron Mask. As his career has progressed, he has earned more acclaim. He racked up Oscar bids for The Aviator, Blood Diamond, The Wolf of Wall Street, and Once Upon a Time in…Hollywood, and a trophy for The Revenant. His latest film, Don't Look Up, gives him new material and another chance to earn accolades for a less serious turn. And he has yet another collaboration with director Martin Scorsese, Killers of the Flower Moon, in production, plus a biopic of Theodore Roosevelt with the famed director on tap after that. He's been celebrated often, but what are the best performances he's given that haven't been appropriately feted? Read on for five underrated Leo roles that show him at the top of his game.
1. Catch Me If You Can (2002)
Early on in Steven Spielberg's delightful caper film, a young Frank Abagnale Jr. is teased by classmates because he looks like a teacher, and he promptly steps up to the front of the room and assumes the part. DiCaprio is so natural and charming as a con artist who enjoys the challenge of making people believe something that's not true just as much as he does the benefits that come from seeming important or powerful. He seems like he's having a blast, but he never lets himself get too excited, always maintaining an energy level that might allow him to take on any identity at any moment. The onscreen dynamic he builds with Tom Hanks, who plays FBI Agent Carl Hanratty, constantly hot on his trail, is fun, and his scenes with Christopher Walken, who plays his father, are especially poignant.
2. Django Unchained (2012)
DiCaprio usually plays the good guy, but that's far from the case in his first collaboration with filmmaker Quentin Tarantino. As plantation owner Calvin Candie, DiCaprio still displays some of his typical likeable qualities, but infuses an incredible cruelty into the character that enables him to take joy in the suffering of others. It's unnerving to see DiCaprio, who has played people who frequently and flagrantly break laws in films like the aforementioned Catch Me If You Can and The Wolf of Wall Street, embrace the dark side of his charm and use it to truly terrible effect. It's especially strange to see him in that role while Christoph Waltz, who played a similarly smart and evil character in Inglourious Basterds, is now the good guy.
3. Shutter Island (2010)
Portraying someone who is losing their grip on reality is never an easy task, and actors can fall prey to the impulse to seem frantic or out of control. But DiCaprio retains a laser focus as Teddy Daniels, a U.S. Marshal tasked with finding a missing inmate at an island hospital for the criminally insane. It's fascinating – and terrifying – to watch as Teddy figures out that things don't add up and that there is much more going on around him than he initially thought. Audiences would never want to put themselves in his shoes, but DiCaprio makes it impossible to do anything else, guiding them through his harrowing journey of discovery.
4. The Departed (2006)
Martin Scorsese's remake of Hong Kong's Infernal Affairs has a definitive personality to it, and it marks the third of many collaborations with the veteran filmmaker (Shutter Island came next). Opposite Matt Damon's mobster put through the police academy, DiCaprio is Billy Costigan Jr., a cop deep undercover with the same Boston mafia. Watching Damon and DiCaprio square off is worth the price of admission, but there's even more to DiCaprio's portrayal, including the scenes he shares with Vera Farmiga's psychiatrist and Martin Sheen's police captain. His interactions with Jack Nicholson's sarcastic mob boss are particularly fantastic, and it's great to see him hold his own sporting a heavy Boston accent and a determination to get the job done, no matter the risks involved.
5. Revolutionary Road (2008)
The fourth film from Sam Mendes, the director behind American Beauty, Road to Perdition, and Jarhead was highly anticipated for many reasons, not least of which was the casting of DiCaprio opposite Kate Winslet, his costar whose heart will go on from Titanic. More than a decade after that blockbuster hit, the two play an unhappily married couple in the 1950s. It's remarkable to see them back together again, and to see a different, much more serious side of DiCaprio. It's an extraordinarily mature performance, and an opportunity to see him playing someone whose circumstances are really quite normal and unspectacular. Not being surrounded by luxury or traipsing through the woods fighting bears doesn't make DiCaprio any less on point, drawing out all he can from the character and making him very memorable.