Clint Eastwood may have rose to superstardom after dethroning John Wayne as Hollywood's greatest Western movie hero. But there's much more to him than the drifter who rode into town. Eastwood has led a dynamic career in film as both a leading man and director. As many actors do, Eastwood has directed himself in a number of projects. But as he has aged, he has kept his presence behind the camera for the most part.
While he still gets the acting bug on occasion, a great deal of Eastwood's success has come from movies where he sat the acting out and focused on directing. Of course, he is an undeniably great acting talent, with Oscar nominations to prove it. However, Eastwood's Oscar wins all come from the filmmaking aspect of his projects. Here are the five best movies directed by Clint Eastwood, ranked.
1. American Sniper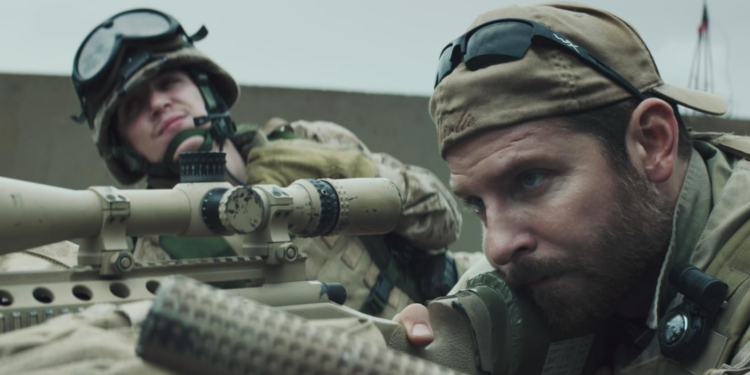 American Sniper is a biographical war drama that depicts the four tours of Chris Kyle (Bradley Cooper), a Navy SEAL sniper whose pinpoint accuracy saved countless lives on the battlefield. The film is based on Kyle's memoir of the same name and follows his experiences as a sniper in the military. It explores themes of patriotism, heroism, and the psychological impact of war on soldiers. Eastwood directed Cooper to an Oscar nomination, and the movie received a further five nominations and one win for Best Sound Editing.
While the movie gathered some controversy, with many calling it propaganda material from Clint Eastwood, a proud patriot, it was still a critical and commercial success, grossing over $500 million worldwide. Eastwood cultivated a powerful and emotional film that offers a glimpse into the realities of war and the sacrifices made by those who serve in the military.
2. Gran Torino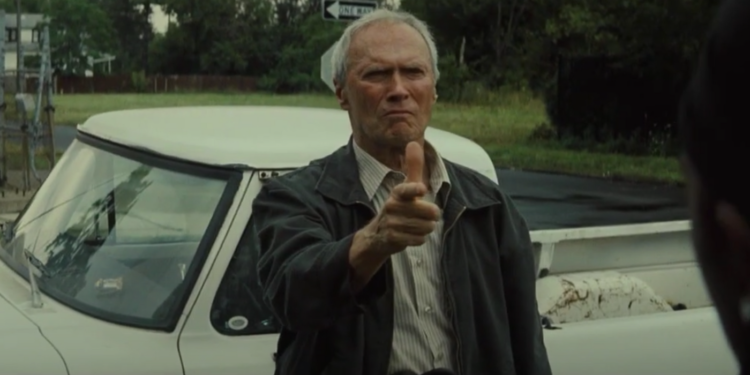 There has always been something captivating about forgotten heroes resurfacing to unearth their combat skills. Eastwood's touching 2008 drama, Gran Torino, is a fine example of such a film and deserves much more recognition. The film follows Walt (Eastwood), a disgruntled, prejudiced Korean War vet who forms a bond with his teenage neighbor under the strangest of circumstances. When Walt catches the boy trying to steal his beloved Gran Torino, he takes him under his wing. He then sets out to teach him to become a man and break free from the gang-riddled streets.
Gran Torino serves as a touching coming-of-age drama overlayered with a story of a man grappling with the atrocities of war. As Walt warms to the boy and his family, he questions his previous prejudices and outdated views. While the movie was ignored during awards season, it has become a timeless cult hit thereafter. Gran Torino is undoubtedly some of Eastwood's best work both in front and behind the camera.
3. Million Dollar Baby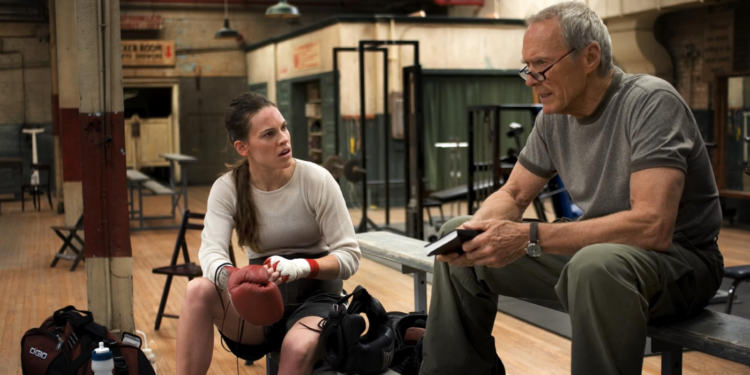 Million Dollar Baby saw Clint Eastwood tackle his first-ever sports movie. The film tells the story of Maggie Fitzgerald (Hilary Swank), a determined young woman who dreams of becoming a professional boxer. After some reluctance, Maggie manages to enlist the help of famed boxing trainer Frankie Dunn (Eastwood), to help her rise through the ranks to become a successful fighter.
The movie is a powerful and touching exploration of perseverance, sacrifice, and redemption. It's considered by many to be some of Eastwood's best work. Further, its strong performances, nuanced direction, and moving underdog story saw the film nominated for six Academy Awards. Swank took home the Best Actress award, and Eastwood bagged himself two Oscars for directing and Best Picture. While Eastwood lost the Best Actor Oscar that year, his rendition was a stand-out performance of his whole career. His captivating embodiment of a broken man given a new lease on life is both touching and heartbreaking.
4. Mystic River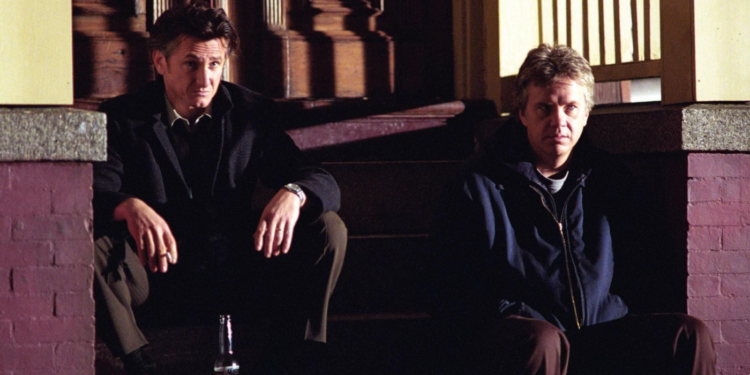 After falling in love with Dennis Lehane's book Mystic River, Clint Eastwood sought after L.A. Confidential writer Brian Helgeland to adapt the story for the screen. Helgeland managed to build upon Lehane's world whilst staying true to the heart of the story, and the result was an Oscar-winning triumph. Mystic River tells the story of three childhood friends in a working-class neighborhood of Boston who are reunited after 25 years when one of their daughters is murdered.
The film masterfully intertwines themes of grief, loss, and the impact of trauma on individuals and communities. Eastwood directed both Sean Penn and Tim Robbins to Oscar wins in two of their finest-ever performances. Mystic River set the tone for Eastwood's shift in directorial tone as he slowly strayed away from acting. If there is one movie that encapsulates Eastwood's dynamic range as a filmmaker, it's Mystic River.
5. Unforgiven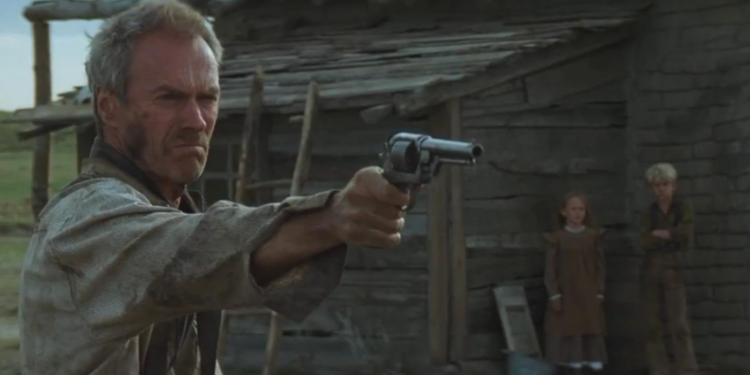 At the height of his fame as the slickest gunslinger in cinema, Clint Eastwood came across David Webb People's script for Unforgiven. However, he shelved the project until he felt he was at the right age to play the lead character, William Munny. Unforgiven follows the widowed Munny as he is convinced to take his first hit since he fathered his children. Once the meanest, most feared gunslinger in the West, Munny must now unearth the ruthless skills he buried long ago to find a group of men who brutalized a young woman.
Unforgiven marked a major shift in direction for Eastwood. Where his counterpart Western movies focused largely on spectacular action pieces, Unforgiven serves as a character study of a man who has grown ashamed of his past self. The slow-burn drama climbs to one of the greatest showdowns in cinema history, and the dazzling action rewards the viewer for their invested time. Unforgiven was nominated for nine Oscars, and saw Eastwood bag his first Best Director accolade. The movie also won Best Picture and Best Supporting Actor for Gene Hackman.