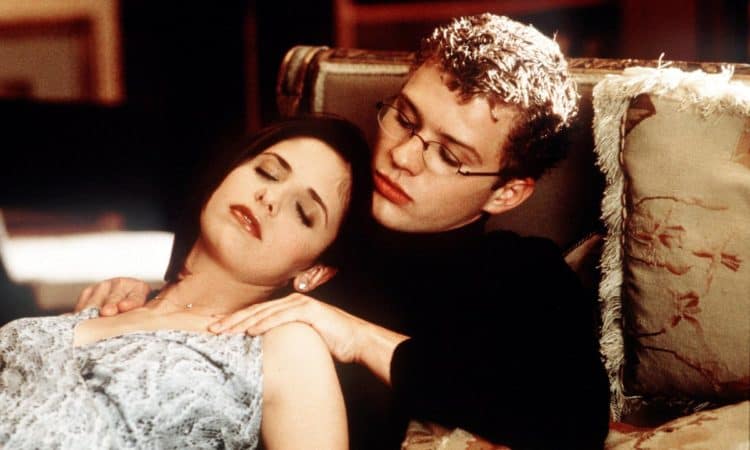 Anyone who was around during the 1990s would probably agree that it was a very special time. While it's true that all decades have their magic, the 90s had enough to last a lifetime. This is especially true when it comes to the entertainment industry. The 90s brought us some incredibly memorable movies, especially those centered around the teenage experience. Teen movies in the 90s came in a wide variety and they introduced us to some of the most iconic movie characters of the decade. Even though it's beem more than 20 years since all of these movies were released, many of them have aged surprisingly well. Keep reading to see our take on the best teen movies of the 90s.
10. Good Burger
The idea for the movie Good Burger was born from a popular sketch in the Nickelodeon series All That. In the film Kel Mitchell reprised his role as Ed, an employee at a fictional fast food restaurant named Good Burger. Kenan Thomas played a high school student named Dexter who also ends up working at the restaurant in order to make enough money to pay for the damage he caused to his mother's car. Although lots of the scenarios in the movie were a little over the top, anyone who ever had a summer job as a teenager can probably relate in some way.
9. She's All That
Released in 1999, She's All That is a movie about a popular high school student named Zack (Freddie Prinze Jr.) who makes a bet with his friends that he can transform any random girl in school into prom queen. Not only is he successful, but he also ends up falling in love with the girl which is complicated by the fact that he only initially talked to her because of a bet with his friends. The movie was somewhat predictable, but it was still fun to watch. In 2021, Netflix released a remake of the movie called He's All That. This time, however, it centered around a female student who transformed a male student into prom king.
8. Varsity Blues
Everybody loves a good high school football movie, and that's exactly what Varsity Blues was. Instead of taking the stereotypical approach, Varsity Blues depicted life as a high school football player in a different light. The movie starred James Van Der Beek as a high school football player named Mox. On the surface, he appears to have it all. Deep down inside, however, he cant wait to leave Texas and go to college. Since Mox wasn't as obsessed with football as many of the people around him, this often caused issues – particularly with his demanding coach.
7. Scream
Scream is easily one of the most memorable scary movies of the 90s and it spawned a series of successful sequels. Theo original movie was relased in 1996 and was your typical slasher film. Scream featured a cast of some of the decade's hottest young stars, and it is often credited with giving the entire slasher genre a second wind.
6. 10 Things I Hate About You
10 Things I Hate About You is one of those 90s movies that will never get old. Starring Heath Ledger as a high school bad boy named Patrick and Julia Stiles as a student named Kat. Patrick is asked to take Kat on a date so that his friend, Cameron (Joseph Gordon-Levitt) can take her younger sister out. Although it seems like Patrick and Kat are going to be complete opposites, they end up making a genuine love connection.
5. Dazed and Confused
Dazed and Confused is an awesome coming of age movie that stars younger versions of some of today's favorite stars including Ben Affleck and Matthew McConaughey. Despite being released in the 90s, the movie is set during the 1970s in Texas. The film follows the adventures of a group of high schol students on their last day of school. Although the movie wasn't a big hit at the box office, it recieved favorable reviews and is now considered a cult classic.
4. Cruel Intentions
Lots of teen movies in the 1990s were on the light-hearted side, but Cruel Intentions was dark and full of deceit. On top of that, Cruel Intentions wasn't predictable like many other teen films. Even all these years after it's release, the movie is often praised for truly being one of a kind. If you haven't seen Cruel Intentions, it's definitely worth adding to your watch list.
3. The Virgin Suicides
The Virgin Suicides is another movie that explores the darker side of being a teenager. Based on the 1993 novel of the same name, the movie told the story of five teenage sisters who committed suicide in the summer of 1974. The movie featured stellar performances from cast members like Kirsten Dunst and Josh Hartnett.
2. House Party
House Party is sometimes mistakenly thought to be an 80s movie, but it was actually released in 1990. Thae movie starred Kid 'n Play and is mostly set at a high school house party. Although the party gets off to a great start, it doesn't take long for things to take an unexpected left.
1. Clueless
Although it's been more than 25 years since Clueless was released, the film and several of its characters continue to play an active role in pop culture. The movie is a coming of age story about a wealthy high school student named Cher (Alicia Silverstone). When a new student arrives at her school, Cher steps in to give her a makeover. Little does she know, however, that the girl she helps will eventually steal her spotlight.
Tell us what's wrong with this post? How could we improve it? :)
Let us improve this post!