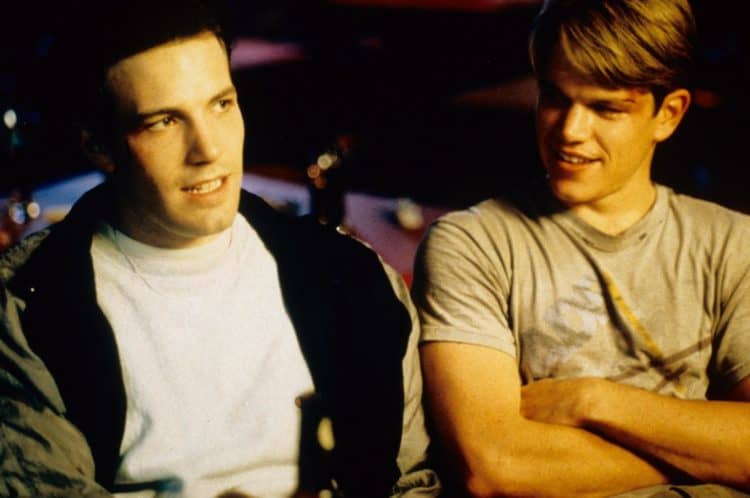 In some ways Ben Affleck's career seems to dip up and down like a roller coaster some years and then maintains a steady position in others. He's not a bad actor but it would appear at times that his status as one of the elite is something that kind of comes and goes. He's had a pretty solid fan base for a lot of his career but it's when he's taken on certain roles and done certain movies that seemed less than his caliber that he's been raked across the coals a time or two. So far he's managed to weather the criticisms and taken them with a big grain of salt, but as he continues to get older it seems likely that he'll need to start accepting roles that are geared more towards stabilizing and maintaining his career while still taking the risks that he seems to enjoy from time to time. If nothing else he's proved that he can sit among the elite, but staying there at all times is kind of a question mark.
Here are a few things that people might not have known about him.
10. He was once fined for driving with a suspended license.
Stars do get in trouble from time to time as people have seen but more often than not they'll get a slap on the wrist as opposed to a regular citizen and will be fined or given community service thanks to their status. Driving without a suspended license however is a pretty standard fine for anyone and is less than a drop in the bucket for someone like Ben.
9. Ben was knocked out on the set of Reindeer Games.
You might be wondering just what film I'm referring to since the movie in question wasn't that big of a hit even if it did star a small group of well-known actors. But this accident took place during filming and despite being sent to the hospital Affleck was perfectly okay.
8. He auditioned for a part in License to Drive.
This was back in the day when Corey Haim and Corey Feldman were one of the best duos in film history and shared the screen more than once with each other. The idea of breaking them up was kind of blasphemous to some people and there's no doubt that it had something to do with Ben not getting the part.
7. Charlie Sheen drove him to rehab once in 2001.
Back in 2001 Sheen had already had a couple of problems but his worst days wouldn't kick in until later. But when you can tell of a time when Charlie Sheen drove YOU to rehab then it would likely be one that would get a lot of laughs among certain crowds. These days if such a thing happened you'd know the person telling the story had serious problems since Sheen has been known to be the troublemaker for several years now.
6. He was a big fan of Daredevil when he was growing up.
That makes it all the better that he got to play the horned devil of Hell's Kitchen in the movie, but it would have been nice if the film had been received in a much more welcoming manner by the audience and the critics.
5. He's a big Boston Celtics fan.
At least you would hope he is since apparently he has a Boston Celtics logo on his personal basketball court at home. It takes a fan to really enjoy something like this since it's not something you can just rub off or cover up all that easily.
4. In 2001 he filmed four movies simultaneously.
Back then he was starring in The Sum of All Fears, Changing Lanes, Jay and Silent Bob Strike Back, and Pearl Harbor. That's a busy schedule and a lot of characters to keep up with at one time. Plus, this is the year that he went into rehab for alcohol abuse so there might be some correlation.
3. He's been nominated for the Razzie award 7 different times.
If anyone actually wants to win a Razzie it means that they're simply desperate for recognition since the award is meant as a kind of joke for the worst performance of the year. This proves that Affleck has done some questionable movies since 7 times is a lot and the worst part is that he actually 'won' 2 of them.
2. Ben has a very big fear of flying.
This is typically called a fear of flying phobia since the other names that can be attributed to it can mean something else as well. But it's very common for people to fear flying since there is a decided lack of control over their own surroundings that bothers a lot of folks.
1. He was considered for the role of Billy in Scream.
The reason why Skeet Ullrich was a better fit is pretty simple and it's because he kind of personified that dual personality that Billy had while Affleck is usually the guy that's blunt and to the point and doesn't hide things very well.
He's still a good actor, but there are things he can do and things he probably shouldn't.
Tell us what's wrong with this post? How could we improve it? :)
Let us improve this post!