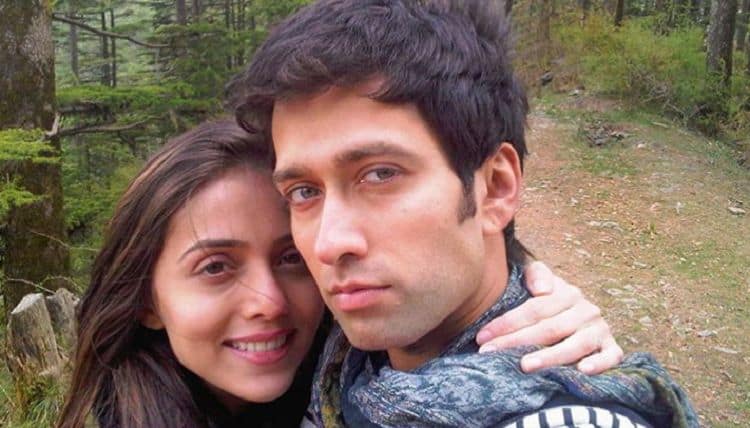 Nakuul Mehta first broke into the Indian acting scene in 2008. Since then, he has become one of the country's most popular TV stars. He is most widely known for his portrayal of Shivaay Singh Obero in the show Ishqbaaaz which aired from 2016 to 2019. He is also known for his role in the show Pyaar Ka Dard Hai Meetha Meetha Pyaara Pyaara. His most recent role in the show, Never Kiss Your Best Friend, could prove to be his biggest yet. On top of being an actor, Nakuul has also worked as a producer on two TV shows. His talent is widely recognized by viewers and critics alike. Over the years, he has won multiple awards for his work. Keep reading for 10 things you didn't know about Nakuul Mehta.
1. He Practices Oil Pulling
Nakuul isn't the type of person who has a very strict morning routine, but there are a few things he makes sure to do on a regular basis. In a YouTube video with PinkVilla, Nakuul discussed what he does each morning and says that he practices oil pulling on a daily basis. Oil pulling refers to gargling coconut oil and it is said to have great benefits for oral health and hygiene.
2. He's A Vegetarian
Like many other people in in India, Nakuul Mehta is a vegetarian. However, there are some months where he follows a full vegan diet. Despite what some may seem as limited options, Nakuul still loves to eat. When he is away at a hotel, he likes to enjoy a full breakfast spread.
3. He's Never Had An Idol
In the entertainment industry, it's very common for people to have other people who they refer to as 'idols'. In most cases, these idols are people who have already had successful careers in the business. However, Nakuul says that he doesn't have an idol and never has. He adds, "but I have looked up to people whose work I enjoy."
4. He Would Never Stop Doing TV Roles
With the success of his latest show, Never Kiss Your Best Friend, many have wondered if Nakuul plans on leaving TV behind in favor of streaming services. However, Nakuul won't be doing any such thing. He told, Biz Asia, "Leaving TV behind is a preposterous idea. Television is too powerful and beautiful a medium considering the reach it has to even think otherwise. It would be lovely to experiment with mediums now more than ever however television will always have my heart."
5. He Loves Mexican Food
As I mentioned before, Nakuul loves to eat. Although he tries to be as healthy as possible, he does allow himself to cheat from time to time. One of his favorite types of food as Mexican. He admits that it can be tough to find good Mexican food in India, but he loves to eat Mexican food when he travels.
6. He Enjoys Exercising In The Morning
For most people, finding the perfect time to exercise isn't easy. No one is thrilled about getting up before the crack of down, but waiting until late in the day to exercise can cause you to lose momentum. Nakuul has found that the best time for him to exercise is the morning. He likes starting his day off with a rush of adrenaline and says that it sets a positive tone for the rest of his day.
7. He Wants To Experiment With New Kinds Of Roles
For most of his career, Nakuul has been cast in shows that center around romance. However, he doesn't want to continue down the same path. He says, "I want to do a different kind of stories. I understand people have greatly enjoyed me in this but I want to experiment."
8. He Has A Royal Bloodline
Nakuul and his family have a very deep history in the country of India. His ancestry includes one of India's most well-known rulers. He is a descendant of King Prithviraj Chauhan who was king of the Chahamana Dynasty. King Prithviraj Chauhan reigned from 1178 to 1192 AD
9. He Started His Career As A Model
Even before he started acting, Nakuul knew that he belonged in front of a camera. After completing university, he began working as a model. During that time, he appeared in several commercials and music videos in India. When he first started acting, he attempted to juggle both careers, but ultimately decided to put all of his focus on being an actor.
10. London Is His Favorite Place To Visit
Thanks to his career, Nakuul has gotten the chance to travel all over the world. But out of all the places he's been, he says that London is his favorite city to go on vacation. Apparently, lots of other people feel the same way because London is one of the most popular travel destinations in the world.