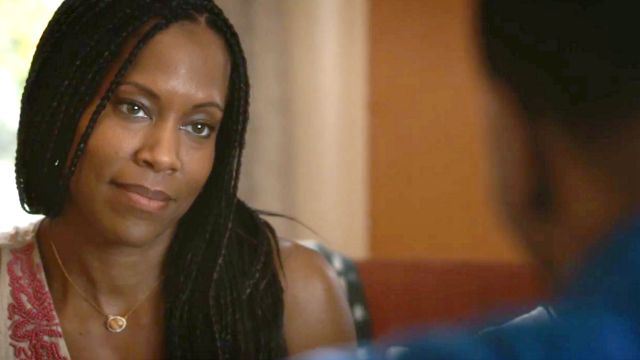 Regina King is fun to watch since she puts a lot of herself into each role and what she puts in is something that's filled with talent but also the kind of attitude that warns people away from messing with her since she's a rather serious individual that knows when to be amusing and funny. That being said she's earned her distinction in the business and is one of the more talented actresses in the business, which has done wonders for her career since she's been in some of the most talked-about movies ever made. Some might look at her and see nothing but attitude but if you look past that you get to the point where you find out that she's actually a pretty interesting person and someone that you might want to sit down and chat with for a bit just to see what she thinks about various things in the world.
Here are five of her best movies.
5. Ray
The life and times of the late but great Ray Charles were shown with some historical truth in this movie but obviously like all movies there was also a good deal of dramatization that steered away from the reality of his life. But if you take anything way from this movie it's the fact that Ray wasn't perfect and he wasn't what you might call a good man at certain points in his life as he kind of lost his way now and again. All in all though he did go down as a legend because people choose to focus on the contributions and the positives and less on the negatives that happened so far in the past since, well, if you dwell on them you don't move forward.
4. Enemy of the State
It's understandable to be upset about the monitoring and surveillance techniques that are so present now since it means that a person can be spied on doing just about anything these days and be completely unaware of it. In this movie a murder of a member of Congress is accidentally videotaped and as a result the tape gets passed on to someone that has no idea he has it. Once the heat is turned on however he has to find a way to keep his family and himself safe as the government agency in charge of recovering the video evidence has no intention of letting him out of their sight and will do anything to obtain it.
Your college years are supposed to be some of the best of your life since those that make it this far are considered lucky and are there for more than just the parties and the good times, they're there to learn and more than that, to learn how to think for themselves. But in this movie the one thing that seems to be more pervasive than the quest for knowledge is the ability to divide people along racial lines as the social chasm is pretty apparent already. Once things get out of hand however it only gets worse as the students come to find out that hatred can be every bit as strong as unity, and in some cases the fear it causes is more destructive than anything.
2. Friday
It's truly amazing what all can happen on one block in one day. From the time he wakes up to the moment the movie finally ends Craig is a busy man, kind of. His sister Dana is less than impressed by him on most days, and his parents just won't stop nagging him. This is a non-stop laugh riot from start to finish since Chris Tucker and Ice Cube made a perfect match that helped to deliver a movie that's become more of a cult classic than anything but is still talked about since it's the best one of the trilogy no matter what. Given how many great actors are in the movie there's no denying that it always stood a good chance of being remembered fondly.
1. Jerry Maguire
Marcy is just one tough woman. She's not the type to roll over and play docile for anyone in this movie since she argues on behalf of her husband and she even counsel her husband on what to do with his contract when Jerry is telling him that it's a risk to keep going without gaining some kind of assurance that he'll get paid. She might have a lot of attitude but it does help her more often than not and it does help those around her. She and Jerry butt heads a couple of times but there is a moment when she and everyone else is silenced when she has to admit that Dorothy made a pretty good speech.
Like I said, Regina is fun to watch, especially when her characters are front and center.
Tell us what's wrong with this post? How could we improve it? :)
Let us improve this post!