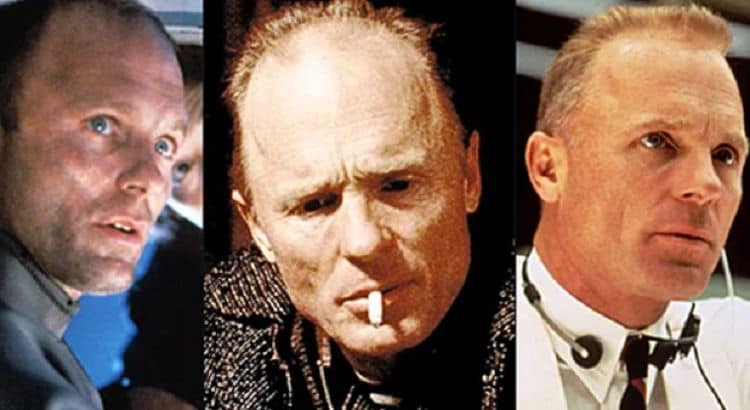 There are times when it's hard to believe that certain actors don't get the kind of credit they deserve, which makes it even more important to pump the brakes and look back to recognize just how great they've been in their career to date. Ed Harris is one of those that's shown up in numerous movies over the course of his career and has been absolutely amazing in almost every one of them. At the age of 70, he's been nominated for more awards than one can easily count and has won quite a few of them for roles that a lot of people likely remember since his roles date back to the late 70s to now when he's still up and about doing his thing. Does anyone remember that this guy actually starred as one of the unfortunate victims in the first Creepshow movie? He played the part of David Blaine, the unfortunate sucker that married into a rich family that had a sordid past thanks to the actions of the woman that killed her own father and left the rest of the family with his riches. If anyone is still recalling the tale, the character that Harris was playing wandered out to the family graveyard behind the home during the night and was killed by the risen and extremely vengeful corpse of the old man, becoming little more than collateral damage in a story that he didn't have a lot of time in.
From that point on though his career continued to rise since movies such as The Abyss and State of Grace became huge roles that saw him taking on a lot more responsibility in each movie as his reputation was still rising. He's been in so many great roles that it's hard to point them all out, but starring as Gene Kranz in the movie based on the true story of the fated Apollo 13 mission was one of his best roles since he had to become the person that everyone was looking to for answers and what to do next. Harris has been able to take charge of a movie in a big way and yet still manages to step aside when he needs to, showing that his power and authority can be transitory since as General Frances Hummel in The Rock with Sean Connery and Nicolas Cage he was all about authority, but since he wasn't so eager to kill so many people as his fellow soldiers were he lost his authority rather quickly. This is the skill of Harris though, he can appear to be in such deep and undeniable control that people will believe it, but he can also allow that to slip away in an instant since the moment his soldiers turned on him it was evident that he was no longer a vital part of the story.
Thinking on all the roles he's accomplished and the movies he's starred in, from Pollock to Enemy at the Gates to Snowpiercer and beyond, has the capability of making a person's head spin since it speaks to a collection of characters that Harris has willingly taken on and has no doubt overlapped a time or two since it's quite common for any actor to take an act and see how it can be tweaked to successfully create a new character. Imagine having to select from the many different roles one has already played in order to find the right fit when the obvious solution is to use one template that's been successful in the past and can be refitted to complete the desired part. One great thing about Harris, among many, is that he can do this with such skill that one can't help but continue to be impressed after all these years given that he's still every bit the actor that he was when he first started. Obviously, he's starting to slow down a bit as age is taking hold, but he's still a lot of fun to watch as he can put on a show that people will fully enjoy and is the type of guy that is there to get the job done and entertain the fans as much as possible. There are numerous actors that can do what he does, but recognizing his greatness is important since not only has been around for a while, but he's been one of the most versatile actors in the business. He's not that big of an action star, but he's played his part in action movies without hesitation and done just fine, while in dramatic movies he's been amazing.
It's fair to say that he's been well-rewarded for his efforts, but taking the time to recognize and appreciate the career that he's had is still important since the idea of paying one's respects to a man such as Harris just feels right.