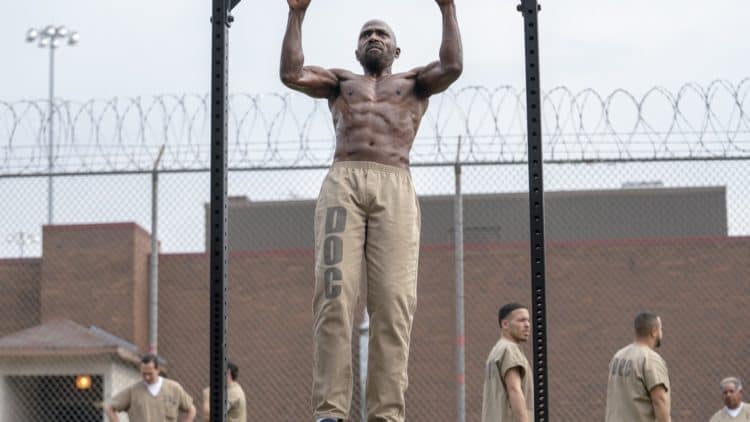 Ntare Buma Mbaho Mwine is more commonly referred to as Ntare Mwine, which is how you know him from his work. He's a man who has been all over Hollywood throughout the course of his lengthy career, and it's because he is exceedingly good at what he does. This is a man who has appeared in some of the most famous films of our generation, and we think he's a man we need to know a bit more about.
1. He's From New Hampshire
His mom and dad are both Ugandan, but he is an American citizen straight from the lovely town of Hanover, New Hampshire. We don't know his exact date of birth, but his public information states he was born sometime in 1967. He did not spend much time here as a child.
2. He Learned His Work Ethic From Family
If you want to learn how to appreciate hard work and make it a habit, you learn from someone else. Ntare Mwine learned from his parents. His mother taught psychology at the University of Nairobi and his father was an attorney who earned his law degree at Harvard. His father also worked at the World Bank in the financial sector for some time. With educations and careers like this, it's not a big shock that he would learn to have such impressive work ethic and appreciation for education. A fun fact about his family is that his father was the first Ugandan man to obtain a law degree from Harvard University.
3. He is an Educated Man
We might not know where his mother was educated, but we already mentioned his father was educated at Harvard. Ntare was not, but he did earn a Master's Degree at NYU's Tisch School of the Arts. He has other degrees from schools such as the University of Virginia, the Royal National Arts Theater located in London, and the Moscow Arts Theater. We assume this means he knew from a young age that he would go into the arts.
4. He's a Talented Photographer
Most people are unaware that this talented actor is also a man with skill behind the camera. He has serious photography skills that have earned him a right to see his work grace the walls of the United Nations, a UCLA museum, and many more impressive places across the world.
5. He's the Goodwill Cultural Tourism Ambassador in Uganda
He didn't live there. He wasn't born there, but his parents were both born there. This makes him Ugandan by nature, and that is something his country recognizes him for. They named him the Goodwill Cultural Tourism Ambassador for three terms so far, and he's proud of that accomplishment. He loves to visit, and he finds the country is one of the most beautiful in the world.
6. He Hopes to Make the Film Industry Stronger in Uganda
One thing that he is working tirelessly to do in his life is bring the film industry to Uganda. He feels Hollywood does not accurately depict this nation as well as they should and could, and he's doing what he can to change that. He loves his country, and he wants to see it more accurately represented in all aspects of life.
7. He Was Once Married
He is not a married man, and we have an idea that he is seeing anyone in his personal life, but he was a married man for approximately six years in the early 2000s. He was married to another Hollywood hotshot by the name of Ena Frias. They wed in 2001 and divorced in 2007.
8. He's a Dad
He doesn't speak much about it, but he has a lovely daughter. He has a girlfriend, who he calls his partner, and they have a baby. He brought his partner's family with him once when he did an interview on Wendy Williams. They are clearly very close, and they would not allow him to come to the show on his own as they are such big fans.
9. He Calls Himself the Designated Driver
He once did an interview with Wendy Williams, and she asked him if he's fun to party with. He laughed it off and called himself the designated driver. Of course, we feel that we are going to find him one of the most fun to party with. He's a man who likes to take things seriously, but we feel that he is a fun guy.
10. Hollywood Shocked his Family
He might not have followed his parent's footsteps in their line of work, but he does admit that his family was a little surprised when he decided to take on a career in Hollywood. His father made a trip to NYU to sit down in a class with him, but he supported him fully.