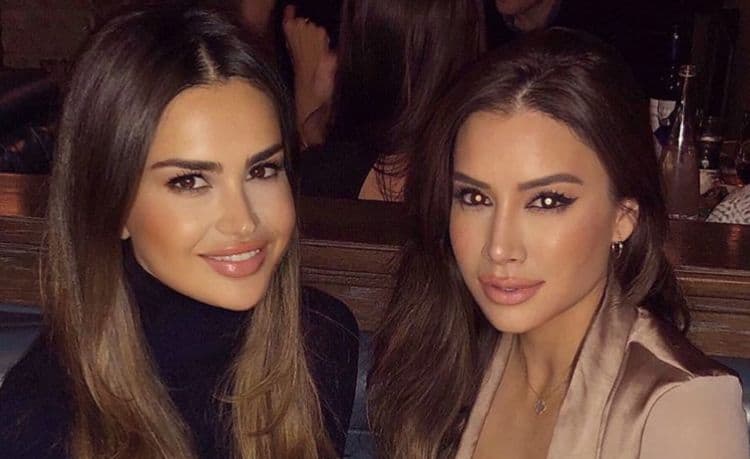 Some people tend to think that reality TV is ruining the TV experience. Granted, it does seem to make multimillionaires out of people that might have been just fine on their own or wouldn't have gotten out of their day to day jobs if not for being deemed something exciting and new for the camera. But to be fair it's also attempting to find new stars for the camera as the older generation is starting to fade ever so slightly. After all we need up and coming stars that can look good for the public and actually act, and as we know reality TV is usually just an act when the cameras are on. Oh come on, you know it is. That said Asifa Mirza is good-looking, she's in good shape, and she obviously has the kind of attitude that translates well enough to the camera for someone to want to hire her.
Here are a few things about Asifa you might not know.
5. She's kind of a smaller woman.
She's only five feet and six inches tall and weighs about one hundred and five pounds. She keeps herself in great shape but this woman is pretty tiny next to a lot of people.
4. She's been featured on Marriage Boot Camp.
The show is something that you really need to be in to understand and enjoy, but plenty of people see the value in it. If anyone was going to go to marriage counseling why in the world would they want to air out their dirty laundry on live TV? Ratings, I get it, attention, I get it. But the nasty and down and dirty stuff that some couples have to go through is something that's no one else's business to be perfectly honest. But to each their own, right?
3. She's half-Indian, half-Persian.
Being half of one and half of another race isn't as much of a big deal as it used to be in many corners of the world and in fact can make a very interesting person when you really think about it. Those folks that are half and half are from two different worlds but tend to belong to whichever they choose to follow. If they go off on their own path then so much the better.
2. She's a Cancer.
So what does this mean? If you're not into astrology it means nothing. But if you've ever read a horoscope or anything detailing the zodiac then you might know that Cancer's are a water sign and as such can have very temperamental moments that are punctuated by a deep sense of emotion that makes them hard to figure out at times. They are also extremely loyal in many cases.
1. Despite doing some modeling she's not exactly a fan of it.
Just watching her during photo shoots it seems like she's not really having a good time and would like to be anywhere else. It's kind of surprising since she's so photogenic but she's not into modeling all that much. Just assuming something about someone can be misleading, as a lot of people have already figured out in life.
Maybe she'll go somewhere from here, we'll just have to wait and see.