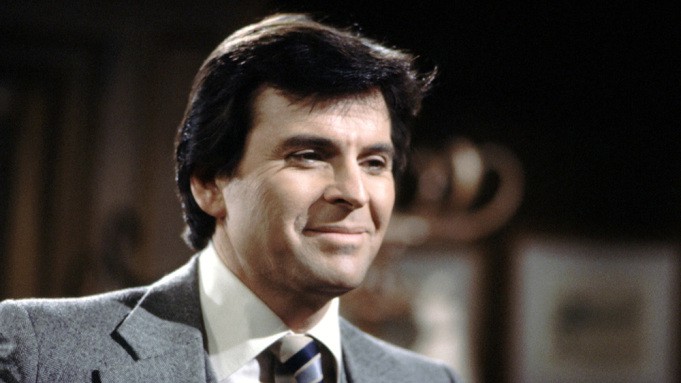 Show business keeps changing, and people have little choice but to change with it, and in some small but meaningful way, change it through the effort they put in and the legacy they leave behind for others to follow. Stuart Damon was one of those that helped to create change but was also subjected to the fallout when things change too quickly and don't favor those that have put in their time. As one of those that helped to build up the fantasy that daytime dramas have been delivering for so long, Stuart managed to appear in a few such dramas in his lifetime, though it was his release from General Hospital that managed to raise the hackles of his costars for a time. When one gives of themselves to one show for a while, it's more uplifting to think that there's a bit of loyalty to be had, no matter how the story has to change from time to time. But while there's likely more to this story, it does sound as though there was never a satisfactory reason given for his release from the show.
The upside of this is that it didn't stop Stuart from moving forward to take part in other shows as his career continued up until 2013 when he retired. The changes in the business often force many people to adapt and evolve or step aside as things continue to change at a rapid pace. But it does sound as though Stuart made it work and continued forward without too much difficulty. One thing about daytime dramas though is that there are several factors that can keep a person from continuing, with age and appearance being a couple of them. Many people tend to think that there are several stigmas attached to daytime drama, which is a common stereotype. It is true that the fantasy of the genre demands an impressive appearance and a certain type of actor that might not be as accepted in other genres, but things have continued to change throughout the years.
Behind the scenes, it does sound as though everything is far different than what people have thought for so long, as Amber Tamblyn, a veteran of the show General Hospital, made it known that Stuart watched out for her and made her feel safe. Many people tend to have a very dim view of Hollywood and what it stands for, and what happens when no one is watching. Obviously there have been plenty of rumors and gossip that have given rise to this belief, but quite often there are individuals such as Stuart that will do what they can to make others feel secure and comfortable in their own skin, rather than nervous and anxious about their own personal safety. It's very likely that the working conditions weren't always perfect, but the memories of such people as Stuart attempting to make his costars feel comfortable and capable of doing their job without fearing for their safety are uplifting stories that many would agree are needed at times since it creates an image that Hollywood needs at times.
Every loss diminishes the business just a little bit more, but the uplifting part that many can look towards is that there are plenty of willing actors to replenish the ranks, and many of them are every bit as good as those who have retired and/or passed on. Many draw inspiration from the actors of the past as they go about the task of taking up the reins and accepting the responsibility of entertaining the masses. Stuart has no doubt inspired many people during his time in the business and is bound to be remembered fondly by many as his work and his life managed to touch many people in his time. His loss is definitely hard for many to take, particularly his family and friends, but having reached the age of 84 it can be said that he managed to accomplish the task of leading a long, prosperous life, and will no doubt be remembered by those that watched and enjoyed his act for so long. It does sound as though he was struggling with his health for a bit, and he did pass from kidney failure, which is not a particularly pleasant way to go.
One can only hope that his family is coping well with his loss. Achieving such an age in this era is one reason why mourning is at least a little easier, as his pain and suffering are over now, and one can look back on a life that was spent entertaining his fans and providing for his family. One can also say that he was able to enjoy a life that he created, and was all the better for it. Rest in peace sir, you'll be missed.