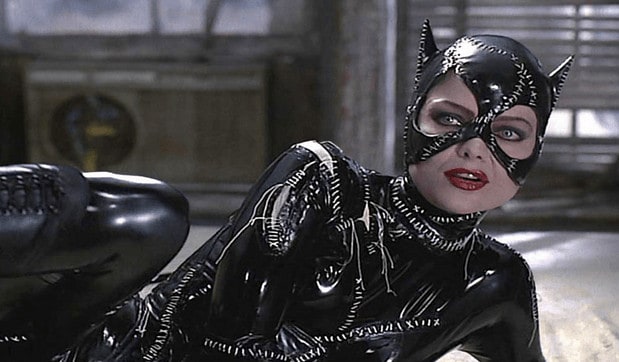 As one of the most iconic superheroes in the DC Comic Universe, Catwoman has made her fair share of on-screen appearances over the years. During that time, the role has also been played by several different actresses, each bringing their own unique flair to the character. Although the character is always recognizable, her costume has undergone several changes. While some of these changes have been questionable, others really took the costume to the next level. After all, if you're going to fight crime and beat up bad guys, you might as well look good while doing it, right? Continue reading to see all of the Catwoman costumes from movies and TV ranked.
8. Camren Bicondova in Gotham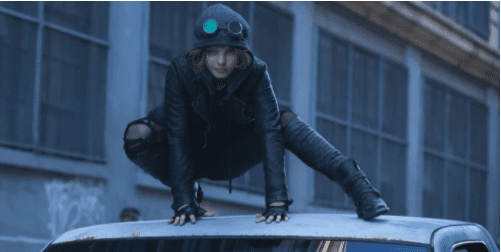 Every time Catwoman gets a new costume, it's always fun to see what kind of creative directions the designers take. However, Catwoman's costume in Gotham was such a big departure from what we're used to seeing her in that she was almost unrecognizable. The costume, which resembles an everyday outfit, just doesn't have the same flair that people are used to when they see Catwoman.
7. Julie Newmar Batman TV Series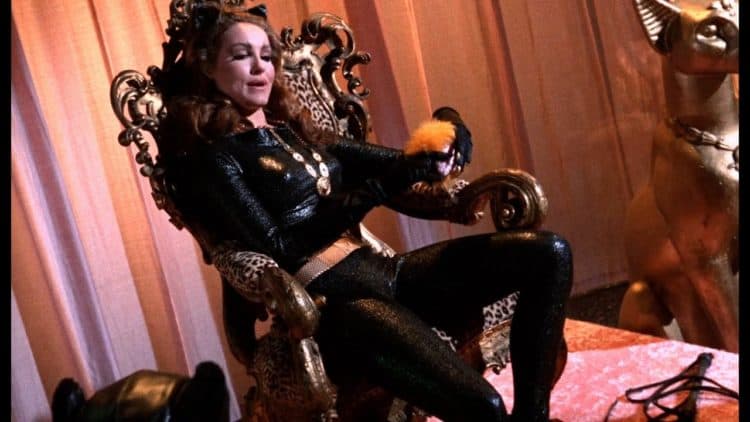 Julie Newmar may have looked great in her Catwoman costume, but the costume itself left a lot to be desired. While it didn't necessarily look bad, it also wasn't really giving off superhero vibes either. The design looked more like it belonged on a fashion runway than in the DCU.
6. Eartha Kitt in Batman the TV Show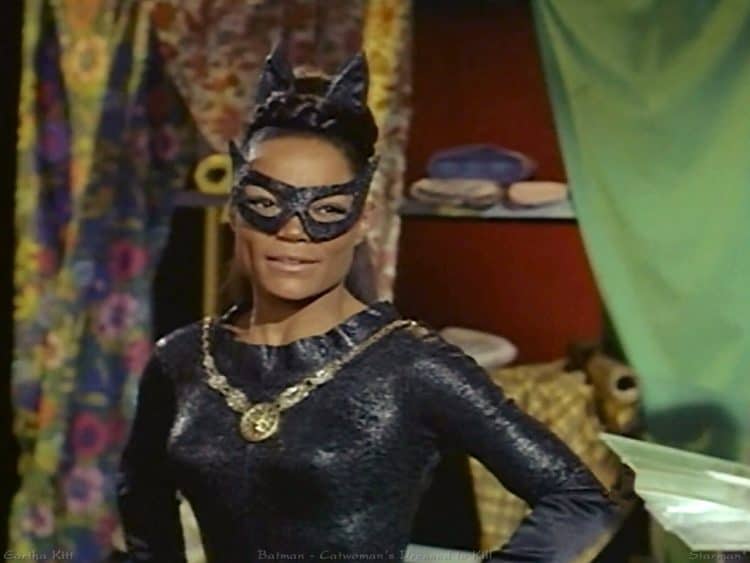 When Eartha Kitt played Catwoman in 1967, she became the first Black woman to take on the role. Eartha definitely wore the costume well, but the design itself wasn't anything special. In fact, it was very similar to Julie Newmar's version which we've already established was a little on the boring side.
5. Lee Meriwether in Batman: The Movie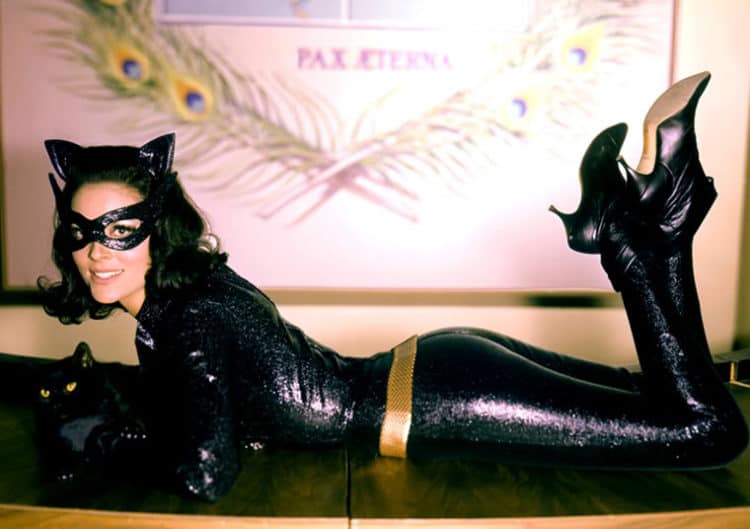 When the 1966 film Batman: The Movie was released, Catwoman's costume probably seemed pretty racy at the time. While there's no denying the fact that the costume looks great, there doesn't seem to be a lot of creativity. The outfit is fairly simple like Julie Newmar's version of the character. However, the addition of the eye mask definitely gives this costume a little bit of umph.
4. Halle Berry in Catwoman
The 2004 movie Catwoman didn't get the reviews people were hoping for, and Halle Berry's portrayal of the character has often been criticized. But even those who weren't fans of the movie can't deny that Halle Berry's cat woman costume was on point. But while Halle Berry's costume may have been one of the best from a looks standpoint, it definitely didn't make sense from a practical perspective. For starters, heels probably aren't the best shoe choice for a job that requires you to constantly chase people around. On top of that, having so much skin exposed probably seems like a deadly injury waiting to happen.
3. Michelle Pfeiffer in Batman Returns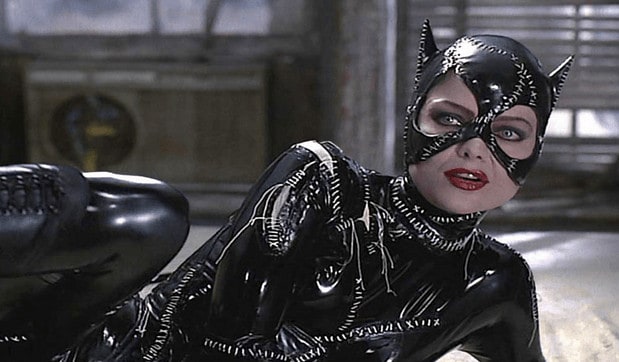 Not only was Michelle Pfeiffer's portrayal of Catwoman one of the best, but her costume was also awesome. The design was creative and functional and it definitely set the tone that Catwoman wasn't someone you wanted to mess with. However, Michelle Pfieffer's experience wearing the costume wasn't really a positive one. According to Cinema Blend, she said, "It was the most uncomfortable costume I've ever been in. They had to powder me down, help me inside and then vacuum-pack the suit. They'd paint it with a silicon-based finish to give it its trademark shine. I had those claws, and I was always catching them in things. The face mask was smashing my face and choking me… we had a lot of bugs to work out."
2. Anne Hathaway in The Dark Night Rises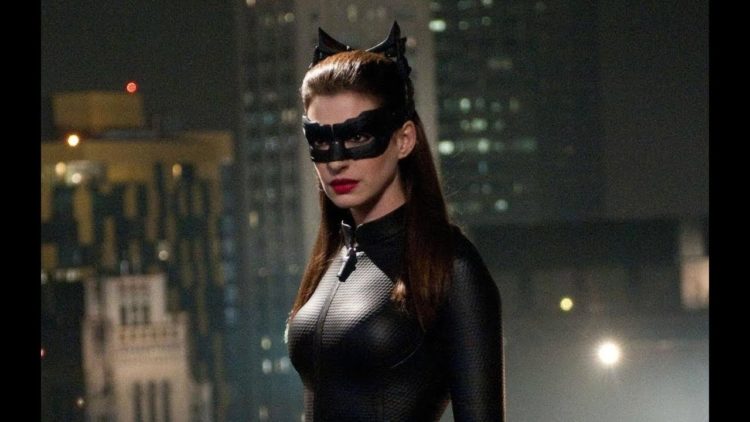 Anne Hathaway's costume was easily one of the best. it was stylish, comfortable, and sleek. As soon as you look at this costume, it's obvious that she's Catwoman. The outfit allowed her to be both Another great thing about this costume was that it slightly switched up at different points in the movie depending on what was going on.
1. Casey Elizabeth Easlick in Birds of Prey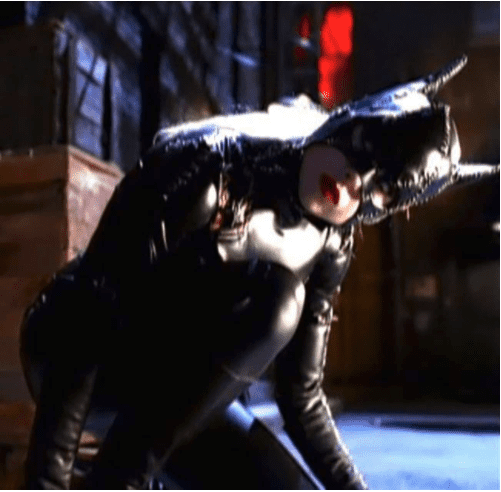 Casey Elizabeth Easlick's Catwoman costume in Birds of Prey was inspired by Michelle Pfeiffer's Catwoman costume, but hopefully, it was a bit more comfortable to wear while filming. This costume combines the best of simplicity and style to create something that is good-looking and makes sense for the character.
Tell us what's wrong with this post? How could we improve it? :)
Let us improve this post!