Tate Donovan is an American actor with an interesting background as a comedian, television director, and producer. Through his many years in Hollywood, Donovan has appeared in notable television projects such as Damages and The O.C. He also voiced the lead in the Disney animated film, Hercules (1997).
As a producer, Tate Donovan won a Primetime Emmy Award for Outstanding Short Form Nonfiction or Reality Series for his contribution to 30 for 30 Shorts. In addition to film and television roles, Donovan has performed on stage, on and off Broadway with notable stars such as Judi Dench, Glenn Fitzgerald, and Amy Ryan. Beyond the professional arena, Tate Donovan is also popular for his love life. He dated Hollywood stars Sandra Bullock and Jennifer Aniston in the past and married writer Corinne Kingsbury. Donovan has been flying solo, relationship wise, since his 2008 divorce.
Tate Donovan Was Born Into A large Irish Catholic Home
An American national of Irish descent, Tate Donovan was born in Tenafly, New Jersey, on September 25, 1963. His parents are John Timothy Donovan, a surgeon, and Eileen Frances (née McAllister). The youngest of six children born to his parents, Donovan was raised by parents who are Roman Catholics of Irish descent but he grew up in the United States.
For his early education, Donovan attended Dwight-Englewood School in Englewood, New Jersey. He later transferred to Tenafly High School before completing his higher education studies at the University of Southern California. Donovan has been making television appearances since his teens but officially launched his acting career in the mid-1980s.
His Career Highlights From 1984 To Date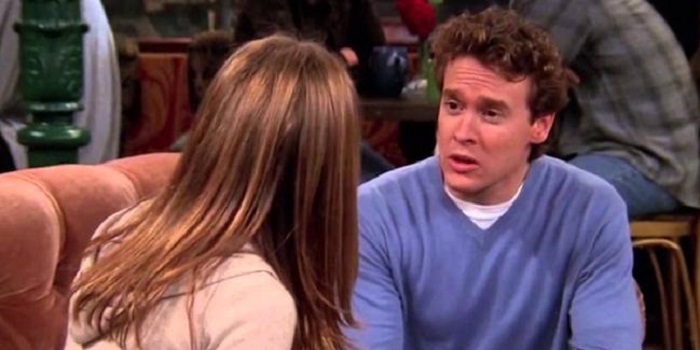 Tate Donovan's acting career began in 1984 when he made his big and small screen debut. His first film appearance was in No Small Affair as Bob while he made his television debut on one episode of Family Ties as Clancy. His earliest film roles were played in the '80s in such projects as SpaceCamp as Kebin Donaldson, Clean and Closer as Donald Towle, Dangerous Curves as Chuck Upton, and Dead Bang as John Burns. Donovan's film career soared to greater heights in the 1990s with stellar performances such as his award-nominated role of Brent Zetterland in Inside Monkey Zetterland. His 1990s film appearances can be seen in Hercules, Equinox, Love Potion No. 9, Murder at 1600, and The Thin Pink Line.
Tate Donovan began the 2000s with a role in G-Men from Hell as Mike Mattress. He played an uncredited role in Swordfish (2001). His role in Good Night, and Good Luck earned him a Screen Actors Guild Award nomination in 2005, and in 2007, he appeared in Nancy Drew and Shooter respectively. He was part of the cast of Argo (2012) as Bob Anders. The historical drama was nominated for three awards and won two. Other notable projects in Tate Donovan's filmography include Sun Belt Express (2014), 3 Generations (2015), Manchester by the Sea (2016), Blame (2017), Blood Fest (2018), The Nomads (2019), Worth (2020), and Respect (2021).
On the small screen, Tate Donovan has played notable roles since his 1984 debut on the set of Family Ties. Additional television projects he appeared in in the 1980s include Hill Street Blues and Magnum, P.I. In 1995, Donovan joined the cast of Partners as Owen and appeared in 22 episodes for one year. He was Ronald Cheanie on Ally McBeal in 1997. Donovan portrayed Jennifer Aniston's love interest on Friends in 1998 and voiced the title character on Hercules: The Animated Series from 1998 to 1999. He played Jimmy Cooper across 39 episodes of The O.C. from 2003 to 2006. He joined the cast of Damages in 2007, portraying Tom Shayes in 36 episodes. Additional television roles Donovan played can be seen on shows such as Deception, Hostages, 24: Live Another Day, The Man in the High Castle, and MacGyver.
Tate Donovan's Career Goes Beyond Screen Acting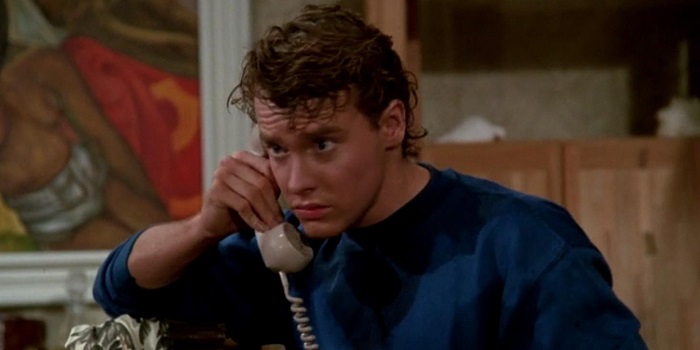 Tate Donovan has performed in on and off-Broadway stage productions such as Rabbit Hole, the 1994 Roundabout Theatre Company revival of Picnic, and the 2001 production of Lobby Hero. At the Williamstown Theater Festival, he performed in numerous plays like The Glass Menagerie and Under the Blue Sky. Additionally, he has performed in David Lindsay-Abaire's play Good People at the Manhattan Theatre Club and has a few credits at the Irish Repertory Theater in New York City.
More than just bringing characters to life, Tate Donovan has directed and produced a few projects. The O.C. season 3 episode 8: "The Game Plan" is his 2005 directorial debut. Donovan directed two episodes of Nip/Tuck and five episodes of Damages. He also served as the director of two episodes each of Gossip Girl and Glee. Other television projects he directed include Medium, Weeds, The Good Guys, Deception, Madam Secretary, Bloodline, The Fosters, and Hawaii Five-0. He also plays the bodhrán and fiddle for a traditional Irish band, the McGuffins. The band has released an album titled Wake Amusement.