In the ever-competitive world of music in the twenty-first century, artists like Coi Leray have managed to break through from obscurity to fame. While it's easy to have Nepo babies in the television and film industry, music is a whole lot different. Having a popular last name or parent can only get a singer, especially a rapper, as far as their musical/lyrical geniuses can take them.
Although not yet a global female rap icon like Nicki Minaj and Cardi B, Coi Leray has successfully carved a niche for herself. Over the years, fans and admirers of Leray's work can testify to her growth and success as a musician and rapper. As one of the fastest-rising stars in the rap world, here's a look at Coi Leray's journey from childhood to fame.
Coi Leray's Early Life and Musical Roots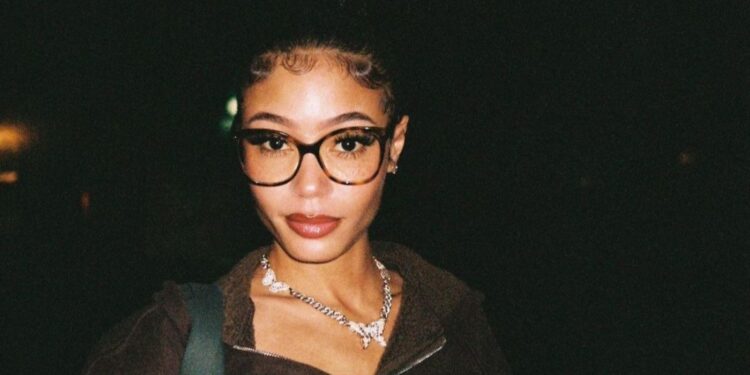 The rapper was born Coi Leray Collins in Boston, Massachusetts, on May 11, 1997. However, she's originally from Hackensack, New Jersey, where she was raised. She is the daughter of rapper and music mogul Benzino. Leray had a fairly normal childhood with five siblings. However, at a young age, she had to experience her parents going through a somewhat publicized divorce around the time Benzino left The Source.
Despite it all, her family and background immensely shaped Leray's career. Being the daughter of a respected Hip-Hop figure and growing up in a household immersed in hip-hop culture, Leray developed a natural affinity for rhythm and rap early on in her life. If anything, listening to the depth of her lyrics, all of these experiences served as a bedrock for her musical career.
How She Got Started With Music
Coi Leray began experimenting with music in her early teen years. With inspiration from her father, Leray began rapping with her younger brother Taj. At 14 years old, Leray recorded the song "Bow Down" and a low-budget music video and uploaded it to YouTube. She also did a video for her song "Rock Back." However, she took a break from rapping and music to focus on school. She reportedly dropped out when she was 16 to work in sales.
Coi Leray's Musical Breakthrough
While Coi Leray's introduction to the music world may have been somewhat unconventional, her determination and resilience allowed her to stand out. She noted her musical inspiration comes from artists like Chris Brown, Doja Cat, Lady Gaga, Missy Elliott, Bon Jovi, Avril Lavigne, Slick Woods, and Chief Keef. Leray wanted to create music with a unique style that fused rap, hip-hop, and R&B elements, allowing her to push the boundaries of genre conventions.
Leray didn't stay long in her sales job as she focused all her energy on making music. She released her debut single, "G.A.N." in 2018 on SoundCloud. The song was a reply to American rapper A Boogie wit da Hoodie's "DTB" song. That same year, Leray also released her debut mixtape, Everythingcoz, and her breakout single "Huddy." Leray also joined a list of top rappers and singers in the soundtrack album of Spider-Man: Into the Spider-Verse (2018). She was featured alongside LouGotCash on Ski Mask the Slump God and Jacquees' song for the album, "Save the Day." Arroyo produced the song.
Coi Leray's Rise to Stardom
Coi Leray's journey from childhood to fame was marked by a series of calculated moves and an unwavering commitment to her craft. As she continued to release music independently, she began to attract a dedicated fan base. Her social media presence, marked by her distinctive style and unapologetic authenticity, further endeared her to a growing audience.
She began 2019 by releasing her second mixtape, EC2, on January 18, 2019. That same year, she began featuring and touring with some of the industry's recognized names. She joined rapper Trippie Redd on his 2019 tour, Life's a Trip Tour. Trippie Redd also featured her in "Everything BoZ," a song from his second studio album ! In 2020, she featured rapper Fetty Wap on her single "Better Days." A month before releasing her debut Extended Play, Now or Never (August 2020), she was featured on Keke Palmer's "Sticky" song.
Coi Leray celebrated major milestones in her career in 2021. She released her first single for the year, "No More Parties," on January 22, 2021. It became her first song to chart on the Billboard Hot 100. The song peaked at number 26 and charted for 20 weeks. The next month, she released a remix of the song with Lil Durk. The song was certified 2x Platinum by the RIAA. In March 2021, her song, "Big Purr (Prrdd)," which featured rapper Pooh Shiesty, peaked at 69 on Billboard Hot 100 for 3 weeks.
Award Nominations And Recent Projects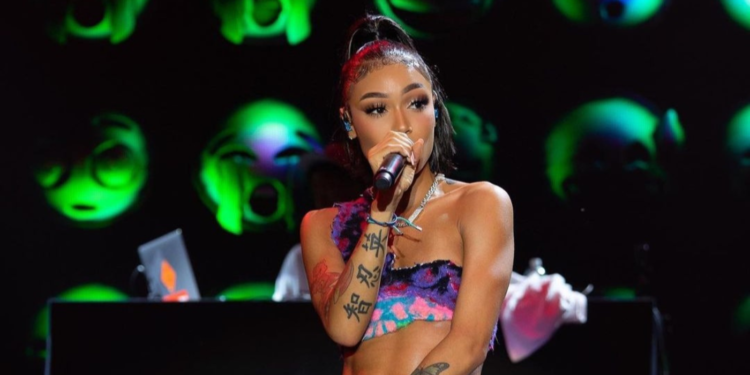 2021 was an amazing year for Coi Leray. She received her first major industry nomination at the BET Awards for Best New Artist and Best Female Hip Hop Artist. She was also nominated for Best New Hip Hop Artist at the BET Hip Hop Awards. Leray's tenacity had started to pay off, getting recognized in 2021 for a career that professionally began in 2018. In 2022, Leray released "Blick Blick," a song in which she featured Nicki Minaj.
The song charted at number 37 on the Way Billboard Hot 100 for 4 weeks. At last, Coi Leray released her debut studio album, Trendsetter, on April 8, 2022. The album was proof of her growth, featuring some of the biggest young rap names in the game. Leray scored another win in 2022, having her first solo single chart on the Billboard Hot 100. The song "Players" peaked at number 9, charted for 26 weeks, and was certified Platinum. Leray began 2023 better than her previous years.
Her song, "Baby Don't Hurt Me," in which she featured David Guetta and Anne-Marie, charted on the Billboard Hot 100. It peaked at 48 for 14 weeks. She was also part of the soundtrack album for the sequel Spider-Man: Across the Spider-Verse (2023), collaborating with Metro Boomin in the song "Self Love." Leray also released her second studio album, Coi, on June 23, 2023. She also received nominations for BET Her at the BET Awards for her "Players" song. Coi Leray is also nominated for Song of the Year, Best Hip Hop Video, Best Collaboration, Hip Hop Album of the Year, and Best Live Performer at the 2023 BET Hip Hop Awards.