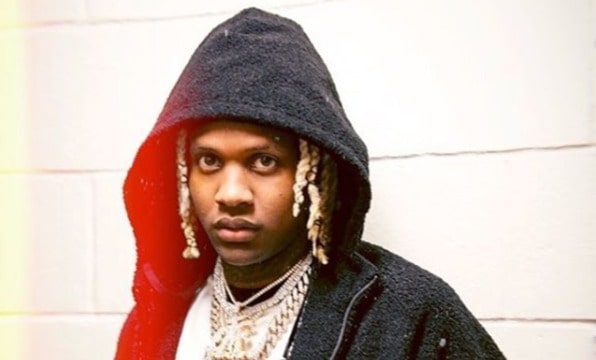 Lil Durk is an American rapper who also sings and writes his own lyrics. He also has his own record label, 'Only the Family', which has collaborated closely with Def Jam Recordings. At only 27, Lil Durk has managed to make a pretty big name for himself among his associates in the rap world and with the fans. Sure, he may have gotten his 'start' on MySpace and YouTube, but those days are obviously long behind him, considering that he made number 57 on the Billboard Top 200 with his first 'non-album' project, and number 28 on Top R&B/Hip-Hop Album chart. He was also nominated for Best Rapper in 2016.
But while he may be well-known in those circles, you may be completely unfamiliar with him. In fact, you may have never heard his name before, much less his music. Maybe it seems like he came out of nowhere, suddenly appearing and claiming his own territory as if he has been on the scene, working hard, for years and years. But the truth is that he has been working professionally for under a decade, but he has made some very shrewd and effective business decisions.
So, let's get to know Lil Durk a bit better, shall we? We've found that the best way to do that under these circumstances is through our '10 Things' lists. Here is a perfect example, which features ten things you didn't know about Lil Durk. We've compiled them for your reading pleasure, and though they are in no particular order, we're pretty sure they will serve their purpose sufficiently. So get ready to check out some details on this enterprising young rapper.
1. Birth and Early Years
Born October 19, 1992, Durk Derrick Banks grew up in the Chicago area. Due to his father, Dontay Banks, Sr., being sent to prison when he was young, he found himself having to meet many family needs that a child should not have to meet. By the age of 17 he was expecting his first child and dropped out of school to support the baby, but also to be a part of a war that his gang was involved in. He had become a member of The Black Disciples, which happens to be rivals to the Gangster Disciples.
2. Siblings and Paternal History
Durk is not an only child. While the name of his mother is not mentioned for unknown reasons, the names of his siblings are. His younger brother, Dontay Banks, Jr., is better known as DThang. While not his sibling, Durk also has a cousin, MacArthur Swindle (AKA OTF NuNu) who was murdered on May 31, 2014. His incarcerated father is currently serving 2 consecutive life sentences in prison with no possibility of being paroled. According to Case Law, at least one of those life sentences was handed down for Mr. Banks being the kingpin behind a crack cocaine ring.
3. His Children
Lil Durk became a father at a young age, which explains why he has six children at 27 years. His children are Angelo, Bella, Zayden, Du'mier, Willow, and Skyler. One of his exes, and the mother of a couple of his children, is Nicole Covone. Durk went without food and other necessities when growing up, and as a result has proven himself an effective provider to his own children through his work in music. We don't think Durk will let them see hungry days the way he did.
4. Starting Out in the Biz
Lil Durk got his start on social media, like so many today. However, he didn't really go into it with the intention of finding fame and fortune. Basically, he made videos of his music and shared them on YouTube and MySpace. It wasn't until the music really started to take off that he realized his own talent and knack for the business. Since he had received no formal music training, he learned all he knew from music videos on television, but it seems that was enough. In the beginning, some of the acts he was associated with didn't sign him, which led to Durk creating his own image and his own label, making him completely self-sufficient and self-sustaining.
5. Social Media's Big Part
Not only did social media platforms give Lil Durk his start in music, but it also gave some of his big hits the running start they needed and otherwise wouldn't have had. For instance, his hit "Life Ain't No Joke: was downloaded a total of 216,000 times from an online distribution platform called 'DatPiff'. It's very likely that 'DatPiff' and similar platforms are the very highways that made 'Life Ain't No Joke' a hit for they young rapper. There are so many way to market nowadays!
6. His Personal Relationships
As we touched on briefly earlier, Durk had a relationship with Nicole Covone when he was younger, which brought his children Angelo and Bella into the world. His next three children, Zayden, Du'mier, and Skyler are by other relationships, but their mothers are not named. Finally, his daughter Willow is mothered by India Royale, who he began dating in after the birth of Skyler, and whom he proposed to in September of 2018. The pair had Willow, and then had a secret wedding ceremony a month after her birth. It seems that after a bit of a wild start, Durk maybe settling in to being something of a homebody, and he seems especially fond of his six children!
7. Net Worth
Due to all of his hard work, various projects, and diverse collaborations, Lil Durk is reported to have an approximate net worth of $3 million as of this year. For a fairly exhaustive list of his works to-date, check out what Celebrity Net Worth has to say on the topic.
8. Being A Libra
Yes, Durk is a Libra on the Zodiac. So, what does this mean to his fans, exactly? Well, if you want to get to know him, knowing his star sign is one of the best roads to familiarity other than meeting the man in person. To give you a bit of a head start, Compatible Astrology says that Libra men are sociable, full of passion, and exhibit much class. They tend to have a unique sexiness that makes them stand out from other men, but no one can really put their finger on what it is about them that they find so attractive. They love romance, relationships, and partnerships, but especially the teamwork part of that partnership. If something isn't right in their relationship, the Libra will work to make it right. They can really be quite the catch!
9. Legal Troubles
Yes, Durk has seen his share of legal issues, which is likely exacerbated by his affiliation with the Black Disciples. However, we are all responsible for our own decision, including Durk. His began in 2011 when he got three months in jail on a weapons charge, and things seemed to snowball a bit from there. In May of this year he was hit with five felony charges, including criminal attempt to commit murder, association with criminal street gang, aggravated assault, and more. While it is our hope that Durk reaches a point where the criminal ways are behind him, they are sort of par for the course in the life of a rapper, so we'll wish him the best and wait and see.
10. The Philosophy of Lil Durk
Having lived a rough life from the start (his father in prison, knowing hunger, becoming a father so young, and his life with the Black Disciples), Li'l Durk is no stranger to the pain the streets can bring. He has experienced the deaths of several friends and associates, which has caused serious introspection on his part, particularly when facing criminal charges. But what does he have to say about this? Well, he begins by stating, "Everybody reads about Chicago and the streets, and I want to be that spokesperson. It's a good city with good artists. They've got to understand everything we went through to even get where we are now." Well, that's a start…but what about the gang life, the life of crime? What would he tell his children? Yes, he grew up with hard knocks, and that is certainly something he may want to share with them someday. But when he does, what would he say about WHY he made the choices he made? Well, while not much out there gives credence to the question we've asked, we would hope that Durk would take the blessings that have been bestowed upon him and provide his children with a life free of violence. We understand that is what he knows, but must they? I have faith that these are things this bright young man has considered, and I trust that he will choose how to parent as well as he has chosen his career path.
So, there he is: Lil Durk. While there are certainly countless question that could be asked that we didn't cover, we only had so much time, and we believe that they will get covered as he travels with his shooting star. It is indeed our hope that Durk find the path he is looking for…one that will not be a stumbling block to his young ones or himself. A path he can be proud of when all gather around him to say good bye. But for now, he has come a long way on his road, and for this, we salute him.
Tell us what's wrong with this post? How could we improve it? :)
Let us improve this post!