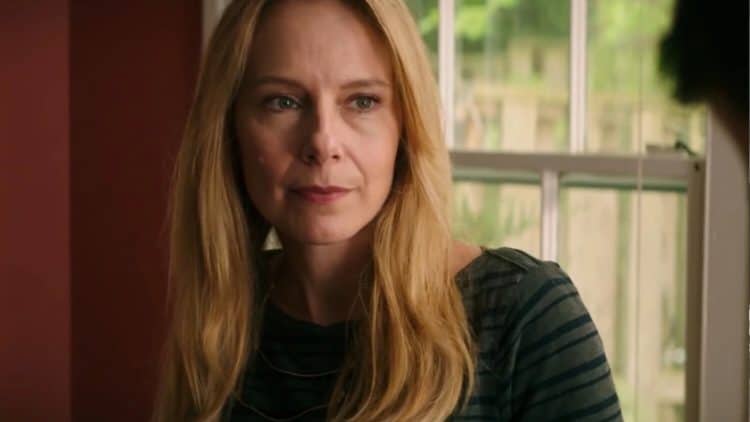 Lots of actors get stuck doing just one genre, but Amy Ryan has shown the world that she can do a little bit of everything. From the big screen to the small screen, Amy knows how to keep audiences entertained no matter what kind of project she's working on. Many viewers will remember Amy best from her role as Holly Flax on The Office, but she has also had major roles in other popular shows such as The Wire. With nearly 70 acting credits to her name, there's a good chance you've seen her in something at this point. On top of her living action work, she has also had a couple of voice roles over the years. Keep reading for 10 things you didn't know about Amy Ryan.
1. She Is A New York Native
Amy was born and raised in New York City which is easily one of the best places to live if you're looking to pursue a career in the entertainment industry. From an early age, it was clear that she had a high level of talent and she eventually went on to attend New York's High School of Performing Arts.
2. She Started Acting Professionally Right Out Of High School
Many aspiring actors decide to go to drama school after high school, but the universe had other plans for Amy. Immediately after finishing high school, she was offered a spot in the national tour of the play Biloxi Blues. She then continued to have a very successful theater career.
3. She Is A Wife And Mother
When Amy isn't busy with work, her focus is on her family. Amy is happily married, but contrary to what some people think, her husband isn't her former co-star Steve Carell. She has been married to a man named Eric Slovan since 2011 and the couple has one child together: a daughter who was born in 2009.
4. She Is Not Into Social Media
There are probably countless people all over the world who would love to keep up with Amy on social media, but unfortunately they won't have much luck. Social media isn't really Amy's thing and it doesn't look like she has a verified account on any platform.
5. She Isn't Afraid To Play Unlikable Characters
Lots of actors don't want to be associated with certain types of characters, but Amy isn't afraid to play the type of person that viewers may not like. During an interview with Indie Wire she said, "I'm certainly not afraid of parts that might not be likable, or might be hard to look at. That doesn't scare me. Maybe that's why I've become their advocate."
6. She Was Surprised To Be Cast In Central Intelligence
Despite being talented and experienced, there are still some opportunities that come as a surprise to Amy. Her role in the 2016 film, Central Intelligence, is one of them. While talking to Indie Wire she said, "I was just shocked they cast me. You know, usually, these CIA characters are 25 and smoking hot. I'm in my 40s!"
7. She Made Her On Screen Debut In As The World Turns
Amy has been on lots of TV shows over the years, but she actually got her start in a very popular soap opera: As The World Turns. Amy appeared in one episode of the show as a character named Reenie in 1990. Early in her career she also appeared in several other well-known shows including Law & Order: Special Victims Unit and ER.
8. She Would Love To See More Strong Female Lead Roles
As a woman in the entertainment industry, Amy knows just how limiting roles can be. Even with the success she's had, she's often felt those limitations. She would love to see more opportunities for women to play lead roles that break away from the stereotypical roles women are often left to play.
9. She Has Been Nominated For Major Awards
Nothing says you've made it as an actor like being nominated for a major award. Amy has been nominated fo Tony Awards, one in 2000 and one in 2005, both for Best Featured Actress in a Play. She was also nominated for an Academy Award in 2007 for Best Supporting Actress. Amy has also won a host of other awards.
10. She Is A Producer
Almost all of Amy's work in the entertainment industry has been in front of the camera, but in 2009 she earned her first and only credit as an executive producer for the Australian film The Missing Person. We weren't able to find any information on whether or not she plays to do any more behind the scenes work in the future.