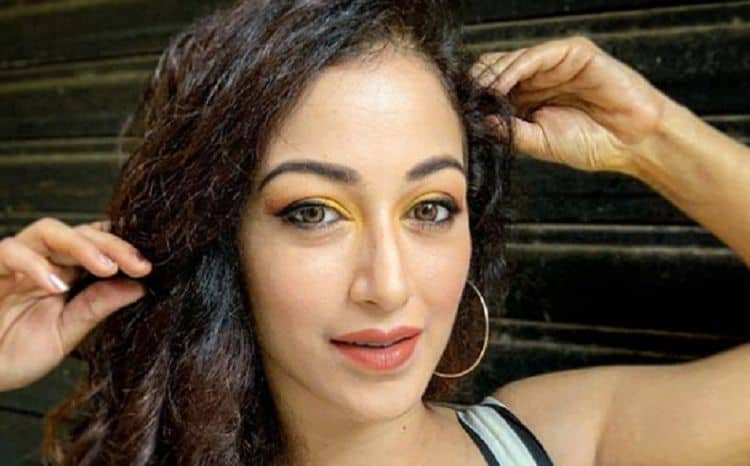 She's gorgeous, she's talented, and she's made quite a name for herself in the world of Indian television. She's an actress, and she's got a lot of skills when she's at work. She's been part of so many shows it's easy to lose count, and fans are always looking to see more of Sunayana Fozdar's talented and lovely face. She's making some headlines lately for a new role she's taken on, and that does make us want to get to know her a little better. Who is she and what is she like? We've discovered a few things about the Indian actress you might not already know, and they are all right here.
1. She Takes Care of Herself
She's a woman who knows the importance of being healthy and active, and she makes sure to incorporate that into her life. We don't know what her diet or her workouts consist of, but we know she makes time to make healthy lifestyle choices of her own as often as she can.
2. She's Glam
She's a glam kind of gal, and we love that about her. She's always on top of her A-game with her wardrobe, makeup, and her hair. She's lovely, and we think that she's got a lot to offer in terms of her fashion skills and her abilities.
3. She's Taking On a New Role
This is a big project, and she has big shoes to fill. She is taking over the role of Anjali Bhabhi on the hit show Taarak Mehta Ka Ooltah Chasmah. The role has been played by actress Neha Mehta for more than 12 years, and she's left the show. Now she is taking over the role that the other famous actress had for so long, and she's got some big shoes to fill in terms of fans and the entire situation.
4. She's Honored
To be hired to fill a role that's been done by someone so talented and so famous for so long is nothing short of a complete honor, and she's aware of this. She's eternally grateful for the opportunity to get to do something like this, and she's living her dream making it happen.
5. She's Married
She is a married woman. She got married in 2016 to Kunal Bhambwani. He's a businessman she dated for a long time prior to their marriage. Their anniversary date is March 12, 2016. They didn't have a splashy, big wedding. They had a small, intimate wedding in which they only invited close friends and family.
6. She Wed in Mumbai
We are not sure where she is from other than she is from India, so we think that they chose this location because it's close to home and their families. They clearly have a special memory there now, and we cannot think of a more beautiful location for a wedding.
7. Their Wedding Was Three Days
It's traditional in the Indian culture to have a long wedding; days long, in fact. Their mehendi ceremony was actually on March 10, 2016. The following day, March 11, was the sangeet. The wedding and the reception were both on March 12. We think that this sounds like the most amazing celebration.
8. She's Challenged
One thing that she's feeling right now as she steps into this new role in such an established series is challenged. She knows this role is going to be more difficult than usual because she's taking over a long-standing role, and sometimes that doesn't end well. Fans sometimes don't know if they can accept a new actress in an established role, and she has to take over and keep the character's integrity while also making the character her own.
9. She's Shooting During a Pandemic
She's currently filming her new role, but she feels that the cast and crew are doing a stellar job making everyone feel safe and okay while on the set. They are taking proper precautions, everyone is being monitored in terms of their health, and she does not feel anything other than comfortable and safe while she is at work.
10. She's Nervous
Who would not be nervous? She's taking over the role that was played by another actress for more than a decade, on a show that's been on so long that fans love and adore, and her character is married to the main character that the show is named after. Of course, she is nervous. We'd expect nothing less from anyone taking over this kind of job.
Tell us what's wrong with this post? How could we improve it? :)
Let us improve this post!