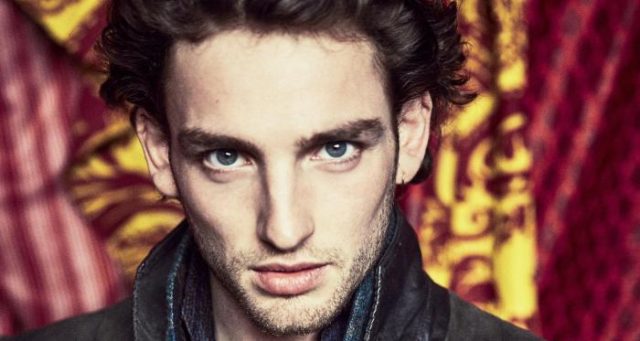 Just when you figured there is no different way to put a spin on an idea, television producers, creators and writers find a way to come up with something that has not been done yet. The new television series, Will, is about a young Williams Shakespeare during the Elizabethan era. It presents your William as daring, debonair and appealing. The character is something like a modern day rock star. The role of William is being brought to life by young Laurie Davidson, and don't let the first name fool you, he is a male heartthrob and shooting for internet boyfriend status.
The idea of the show is to show just how cutting edge William Shakespeare was, and how far ahead of his time he was. The give you a little better insight into Laurie Davidson, we have decided to reveal five things that you did not know about him.
1. He is a New Comer
Many times when you have an actor or actress grab a leading role in a show or movie, even if they are coming out of obscurity, they have the acting resume to warrant the part. However, Laurie is a new coming who is arriving into the acting world straight out of drama school. While his inexperience might create a pause for some, the producers believe in his ability to bring the part to life, and they are also very much aware of physical appeal, and they are working things from every angle.
2. The Dagger Speech Garnered Him Attention
Laurie admits that he originally just got into acting in school for the sake of having a little fun, but he soon found that he really enjoyed it. He says that he entered into a Shakespeare competition and won, garnering the attention of the head of the drama department at the school. He says he performed the Dagger speech from the Shakespearean play, Macbeth. The head of drama encouraged Laurie to apply to a drama school and the rest is history.
3. He Was Actually Auditioning for Another Part When He Heard About "Will"
The actor revealed that he was actually auditioning for a role in a Yorgos Lanthimos film. Once he finished auditioning, the casting director told him about "Will" and told him he should audition for the lead role. Once he heard more about the role, he decided that it was a perfect fit for him and he decided that he had to have that role. He prepared for the audition and he nailed it. I guess when it comes to Shakespeare he is the guy.
4. He Is Actually A Huge Fan of Williams Shakespeare
It only takes talking with this young man for a few minutes before it becomes evident that he is not simply playing a role that represents William Shakespeare, but he is actually embodying a person that he has admired for some time. Davidson lights up when he talks about William Shakespeare, declaring that he would be so current in the modern day. He says that Shakespeare was so cutting edge with his writing that he literally changed the rules.
5. He Admires The Manner in Shakespeare Viewed Women
During a time in which women were not valued, William Shakespeare became know as a writer that wrote of women with character and power, as Laurie so readily points out. He points to Lady Macbeth and how he views her as a powerhouse. It is this courage that he sees in Shakespeare to celebrate the beauty and power of the woman that Laurie admires about the writer. It is the contemporary mindset of William Shakespeare that Laurie looks to embody when he is behind the camera.