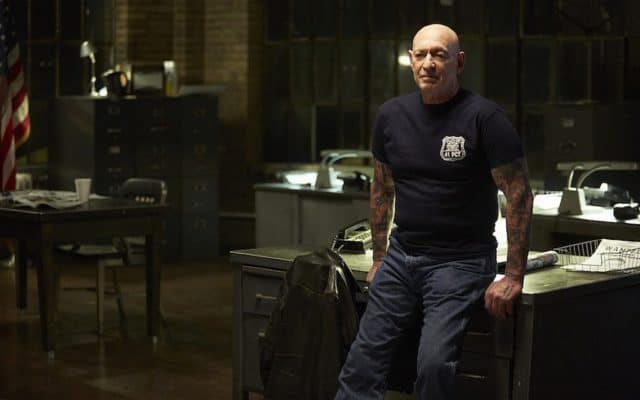 How do you become the most decorated cop in New York in just a span of 14 years? The answer is not so easy; but you basically become Ralph Friedman and live in the Bronx back in the days. Now how do you manage to secure yourself a TV show that revolves around your life? Well, you basically become the most decorated cop in New York, and things will fall into place after that. While that may sound too simple, in the most basic sense, that's exactly what happened to Ralph Friedman, retired NYPD cop and now author and TV star of Street Justice: The Bronx. We've listed five things you probably didn't know about Friedman that you should, in case you run into him in the streets.
1. His career ended because of a car accident.
It was in response to an emergency call. Friedman and his partner were rushing to a call when another responder vehicle crashed into the side of their vehicle. The result? 23 broken bones, a shattered hip, and basically, retirement. His recovery took at least a couple of years, and he was never to step outside as a police officer again.
2. He became known because of the New York Post.
The local newspaper did a major story about Friedman back in 2015. A publishing company, St. Martin's Press, became interested in his story after the release of it in the Post and wanted to turn it into a book. Friedman agreed and before he knew it, his memoir had been published, Street Warrior: The True Story of the NYPD's Most Decorated Detective and the Era That Created Him.
3. Friedman is a member of the NYPD Shomrim Society.
The Shomrim Society is NYPD's official Jewish members' organization. Friedman had been a part of it since the day he became a cop and still makes contributions to this day. There are roughly 3,000 Jews in the NYPD work force, and Friedman declared that he's never experience a single anti-Semitic moment during his time in service.
4. He's killed 4 people.
This number might be considered low because of the type of dangers he was dealing with back then. Even with all his accolades, he's only managed to kill 4 people. Not that he tried not to, Friedman actually would've done anything to get the job done. He was all about the use of all police power to get the bad guys arrested, and for him, it was the biggest adrenaline rush of his life. He also doesn't lose sleep over the 4 people he killed.
5. He believes he can't be a cop now.
Friedman says that times have changed tremendously. Although he didn't say it outright, Friedman doesn't believe in the way the NY mayor is conducting police business. He believes that the public is suffering due to the many changes that have been implemented regarding rules on police action. Friedman was the type of cop that was proactive. He took action and got the bad guy off the streets. He also declared that his methods probably wouldn't work in today's society.
Save