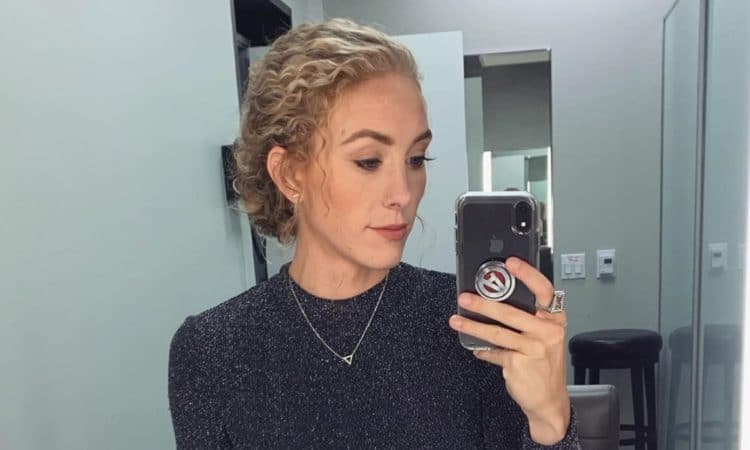 Cali Wilson participated as a contestant on the popular singing competition "The Voice." The 28-year old singer duked it out with some of the most talented singers in America vying for the grand prize of being the number one singer on the show. As of the last round, she didn't deliver that high in her performance of "Toxic," but coach Blake Shelton came to the rescue because he knows that she's capable of so much more. She was saved by her coach and will continue on throughout the elimination rounds to have a shot at winning first place. We've learned a lot about Cali along the way and here are 10 interesting facts about her that you may or may not know.
1. She is serious about her musical career
Cali Wilson is 28 years old and she was raised in the town of Salem in Iowa. She moved to Nashville, Tennessee where she now resides. Her relocation is proof that she is indeed serious about pursuing a career as a professional musical artist because Nashville offers new hopefuls a full array of opportunities to make connections in the music industry. It was a big move and it tells us tht she is deadly serious about doing whatever it takes to make her dreams come true.
2. She's following in her mother's footsteps
Like mother like daughter? This might be the case for Cali Wilson. Cali is a talented singer who gets her musical ability from her mother. It was her mom that inspired her music because she is also a singer. From the time that she was very young, Cali has had a passion for music. She enjoyed performing in talent shows when she was younger and it gave her a means of self-expression.
3. She let her music slide for a period of time
Although Cali was passionate about music as a little girl, she walked away from her music for a number of years. Cali was raised in a small and conservative town. When she came to the realization that she was gay, it presented a dilemma for her because she was concerned that if she was herself she would not be accepted. At the age of 15, she saw her mother's guitar sitting around so she picked in it up and started writing her own songs. Initially, she did so as an escape. Music gave her an outlet and an escape from the things that were troubling her.
4. She has a job in management
Cali went to college after high school. She was playing music and kept improving her skills, but she knew that she would need a job to be able to support herself. After college, she moved to Nashville with a more serious attitude about pursuing her dreams of becoming a professional musician, but she had to make a living to pay the bills. She took a job as a manager at a kickboxing gym. She is also an instructor at the gym, but she has not given up on her pursuit of a career in the music industry.
5. Cali has an Instagram account
Wilson has gained a lot of attention from fans in the last few months, since her appearance on "The Voice." Her social media account is lighting up with new followers. We checked on her Instagram account and saw that Cali already has more than 5,600 followers on this one platform alone. She has been doing a good job in putting up really cool photos for fans. So far, she has made 71 posts so this is a good resource for fans who want to see pics of her performing as well as in her everyday life.
6. Her videos are on YouTube
You can also listen to Cali Wilson's music on YouTube. While her latest performance on "The Voice" was considered to be a bit on the lackluster side by some fans, Cali has delivered some outstanding performances. We all have an off-day now and then.
7. Her EP and singles are on Spotify
Cali Wilson already has recorded music that is available for fans to purchase. Another great place to access her EP and the singles that she has released is on Spotify. The most popular songs that she has recorded are "Love and War," "Tainted Love," and "The Way I Do." You can stream her music from this site.
8. She has a tough road ahead
As we draw closer to the final days of the competitions on "The Voice," Cali will join the remaining handful of contestants who have given their all to emerge as the winner fo the show. It's drawing near the conclusion and it's a tense time for her and the others. This is not going to be an easy time for any of the contestants because it's coming down to the wire.
9. Regardless of the outcome, Cali is a winner
Whether Cali Wilson wins the first place position or is eliminated from the competition, she is still a winner. Everyone who has made it to this stage of the game has received a great deal of exposure and the odds of her being picked up by a record label anyway are high. At least, she's made progress in getting her music out there to the world.
10. She is a rising star
Cali is a rising star who has just begun to shine. We've seen her bobbly occasionally because of nerves, but nothing that has been too serious. She's a talented singer and the fact that she is a songwriter and can compose her own original works gives her a definite edge in the music business. We fully expect to hear more about her in the months and years to come.