Once upon a time in Hollywood, being anything but straight was a grave career misfortune—until some pioneering gay actors came around. The prejudice against queer performers suppressed their talents for years, compelling many to stay in the closet to cope with the industry's bias against actors of unconventional sexual orientation. Decades of agitation and activism have improved their lot, thanks to the contributions of performers like John Gielgud and William Haines. The latter is recognized as Hollywood's first openly gay actor, who unapologetically embraced his sexuality.
When it came down to choosing between his career and a lavender marriage that would conceal his sexual orientation, Haines gave up his acting career and partnered with Jimmie Shields, his romantic partner, to build a business in interior design. Haines' story has inspired generations of queer performers to be true to themselves, perhaps, including John Gielgud, the first gay actor to win an Oscar. While Gielgud wasn't very open about his sexuality, he privately donated to gay campaign groups. The following are some pioneering gay actors dismantling Hollywood's homophobia.
Ian McKellen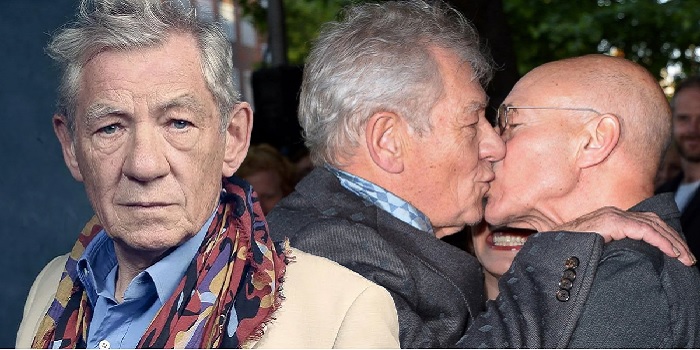 Before he passed, Gielgud reportedly expressed his admiration for gay actors like Simon Callow and Ian McKellen for coming out—something he couldn't do, even though it wasn't a secret he was gay. An English actor with a career spanning over six decades and a half, McKellen became a global film star in the 90s after multiple roles in Hollywood smashers, from Richard III to Gods and Monsters, Six Degrees of Separation, Restorations, and the X-Men films. His career has won him some of the most coveted awards in the industry, including two nominations for Oscars and five for Emmys. McKellen has always channeled the attention he gets towards promoting the welfare of the LGBT community in Hollywood and the world at large.
The Gandalf actor came out as gay in 1988 and has devoted his life to the well-being of people like him. The co-founder of Stonewall, the largest LGBT rights organization in Europe, is affiliated with several other organizations with similar goals. McKellen's commitment makes him one of the most influential and pioneering gay actors. Coming out was a life-changing decision that inspired his passion as an LGBT activist. He told Variety that his life changed for good after he came out. "…Everything in my life changed for the better," he said, "my relationships with people and my whole attitude toward acting changed."
Rosie O'Donnell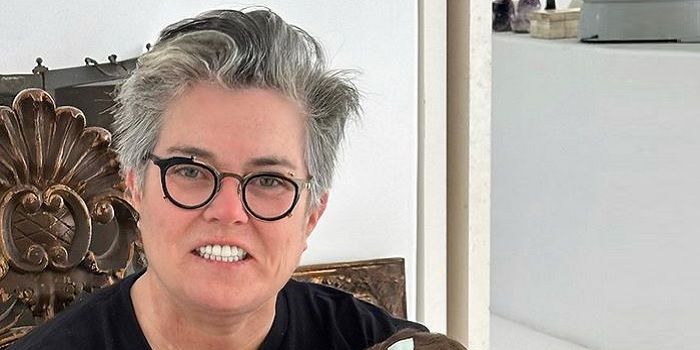 Having won several Daytime Emmy Awards for her syndicated talk show, Rosie O'Donnell's acting career isn't as glowy as what she has accomplished as a comedian and television personality. O'Donnell began her career as a teenage comedian and gained her breakthrough on Star Search in 1984. Two years later, she debuted as an actress, playing Maggie O'Brien in at least ten episodes of NBC's Gimme a Break! Several TV and movie roles followed before she found greater success with her daytime variety television talk show, The Rosie O'Donnell Show.
It's easy to see how Rosie O'Donnell became one of Hollywood's pioneering gay actors. She came out as a lesbian after playing a lesbian mom named Bonnie on NBC's Will & Grace in 2002. O'Donnell declared herself a dyke, wondering why "people make such a big deal about the gay thing." She has championed LGBT rights since then. The lesbian mother of five is particularly admired for challenging the law prohibiting same-sex family adoption. She co-founded R Family Vacations in 2003—a vacation company catering to LGBTQ families.
Alan Cumming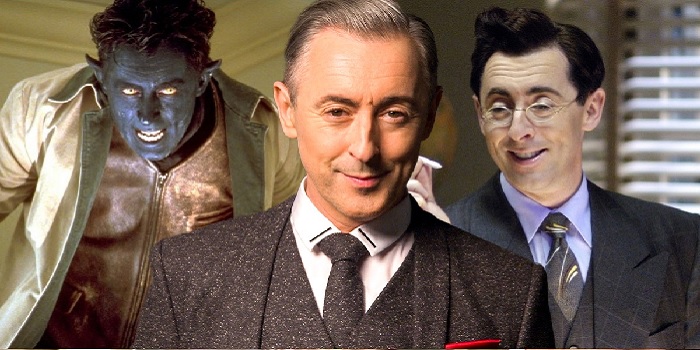 Scottish actor Alan Cumming, who is bisexual, is also one of the pioneering LGBTQ actors knocking down prejudice against gay people in Hollywood. Cumming began his career in the 80s and came to the United States in the late 90s for his Cabaret role on Broadway. He started living in the United States and eventually became a citizen in 2008. From the stage to the screens, Cumming has conquered the world of acting with prestigious gongs like an Olivier Award, two Tonys, and an Emmy to show for it.
The Good Wife has been married twice, first to a woman, actress Hilary Lyon, and then to a man, his current husband Grant Shaffer. Speaking on his sexuality, Cumming told Advocate it's never been black and white. "It's always been gray. I'm with a man, but I haven't closed myself off to the fact that I'm still sexually attracted to women," he said. Most of Cumming's activism revolves around the LGBT groups. He's known to support organizations like the Gay & Lesbian Alliance Against Defamation (GLAAD) and the Human Rights Campaign (HRC), an American LGBTQ advocacy group based in Washington, D.C.
Lily Tomlin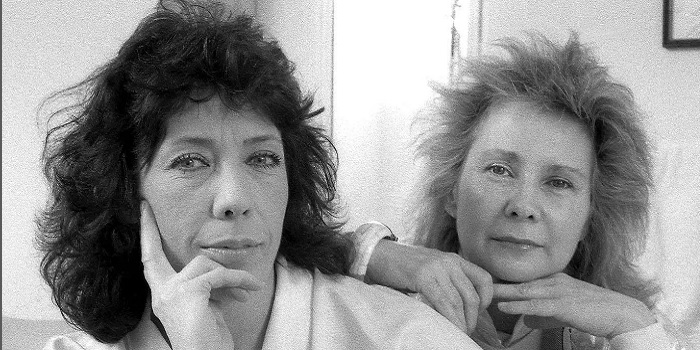 Lily Tomlin began her career as a comedian before transitioning to acting, performing in theatres and on the screens. She has won over 40 awards in her career spanning almost six decades, including seven Emmys and an Academy Awards nomination for her role in Robert Altman's Nashville. Her 1971 comedy album also earned her a Grammy for Best Comedy Recording.
The accomplished and versatile entertainer is one of the pioneering gay actors boosting LGBTQ representation through involvement in queer-friendly productions. Commenting on her role in Paul Weitz's Moving On, Tomlin told Indiewire that storylines like the 2022 comedy film can positively influence the public perception of LGBTQ culture. "Some people may see this and change their way of thinking," she said. Tomlin and her wife Jane Wagner have been together since 1971; they wedded in December 2013.
Billy Porter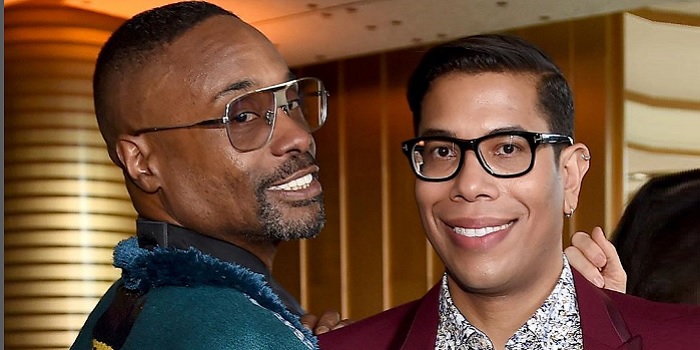 Billy Porter is the first gay black man to win a Primetime Emmy Award in a lead acting category. The American actor and singer gained mainstream recognition through his Broadway performances. His Pray Tell role in FX's Pose made him a cultural icon for the queer community, and he capitalized on that to become one of Hollywood's pioneering gay actors. The series revolved around New York's African-American and Latino underground LGBTQ subculture in the late 80's and early '90s.
The Cinderella actor came out as gay in 1985 when he was 16. While Porter has always campaigned for LGBTQ rights, he's become more outspoken since his Pose role. He disclosed his HIV-positive status in May 2021 to encourage those living with the condition after keeping it a secret for years. Two years later, he received the Lambda Legal Liberty Award for his unwavering commitment to the LGBTQ community and people living with HIV/AIDS.
Neil Patrick Harris

Neil Patrick Harris is one of Hollywood's pioneering gay actors. Harris has strived to maintain normalcy in his career and personal life. This has become his unique way of advocating that queer people are normal individuals deserving of the opportunity to have a fulfilling career and family life. The American actor came out in November 2006 while starring on CBS' How I Met Your Mother. "I am happy to dispel any rumors or misconceptions and am quite proud to say that I am a very content gay man living my life to the fullest," he told People.
Perhaps the first actor to show it's possible to come out as gay without suffering a career decline, Harris is often celebrated as the first gay actor to become an A-lister. His fame soared after he outed himself, thanks to his undeniable talent as a performer and the fact that he took charge of the narrative, making his sexuality a part of who he is instead of allowing it to be the central focus of his public persona. His career has spanned three decades and a half, with enviable awards like five Emmys, a Tony, and much more. He's been married to David Burtka since 2014 with two kids to show for it.
Cynthia Nixon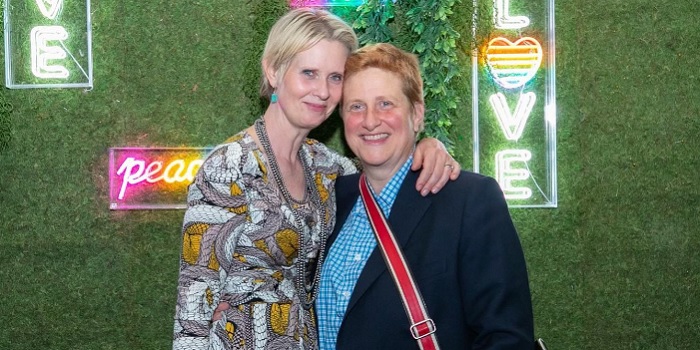 Best known for her role in Sex and the City series and films, Cynthia Nixon identifies as queer, a term she considers the best description of her sexuality. "I could call myself a lesbian, gay, bisexual. But none of them seems really particularly right," she told Attitude. "I feel like 'queer' is an umbrella term, and it includes my formerly straight self too," added the actress. Nixon was in a heterosexual marriage with Danny Mozes when she met and fell in love with her wife, Christine Marinoni.
Contrary to widespread belief, Nixon didn't become an LGBTQ activist after falling in love with her wife. She met Marinoni at a gay rights rally in 2002 when she was still married to Mozes. Now counted among the pioneering gay actors, the James White actress described falling in love with Marinoni as "one of the great delights and surprises" of her life. Nixon's advocacy for gay rights, especially for same-sex marriage, earned her Yale's Artist for Equality award in 2013.
Matt Bomer
American actor Matt Bomer gained mainstream recognition in the late 2000s as Bryce Larkin in NBC's Chuck. His career began on stage at age 17 when he performed in Alley Theatre's stage production of Tennessee Williams' A Streetcar Named Desire. Since then, he has appeared in many films, television shows, and a few theatre productions. His notable works include the Magic Mike movies, White Collar, and The Normal Heart.
He played a closeted writer on the latter, a drama that centers on the early 80s HIV/AIDS crisis in New York City. The 2014 television film directed the public's attention to Bomer's LGBTQ activism, etching him among Hollywood's pioneering gay actors. Alongside his partner Simon Halls, Bomer received the Gay, Lesbian & Straight Education Network's (GLSEN) Inspiration Award for promoting diversity and inclusivity. This was in 2012, the same year he publicly came out as gay. Bomer wedded Halls in 2011, and they have three children.
Jim Parsons
Jim Parsons is gay, out, and proud. The American actor is considered one of Hollywood's pioneering gay actors for his impressive career and relentless support of the LGBTQ community. Best known for his Sheldon Cooper role in CBS' The Big Bang Theory, Parsons has been nominated for dozens of prestigious awards and has won a handful, including a Golden Globe for Best Actor and at least four Primetime Emmys. Parsons has been openly gay since May 2012 when The New York Times outed him in an article that disclosed he had been in a decade-long relationship with a man — Todd Spiewak.
The couple wedded in May 2017 and has been happily married. Parsons is an ardent activist for LGBTQ+ rights; he supports organizations like GLSEN while advocating for the community through his works. Parsons played Tommy Boatwright in The Normal Heart, a character based on the late American gay rights activist Rodger McFarlane. He's also one of the executive producers of Equal, a four-part docuseries about prominent figures and landmark events in LGBTQ history.
George Takei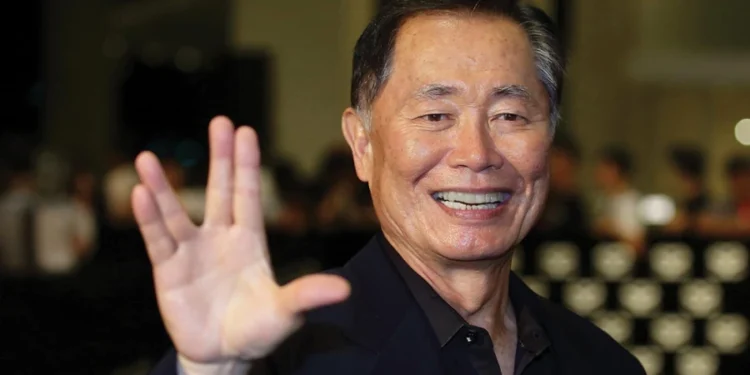 Japanese-American actor George Takei is best known for playing Hikaru Sulu in the Star Trek franchise. His career dates back to the late 50s, earning him a star in 1986 on the Hollywood Walk of Fame. With dozens of other career awards and recognition, Takie is celebrated for his talent as much as he is admired for his activism and support of philanthropic organizations. He's been passionate about the interest of the LGBTQ community since he left the closet in 2005.
Takei married Brad Altman, whom he had dated for over two decades, in September 2008. They made history as the first same-sex couple to obtain a marriage license in West Hollywood. This consolidated Takei's legacy as one of Hollywood's pioneering gay actors, just like the LGBT Humanist Award he received from the American Humanist Association in June 2012. That's also true about the GLAAD Vito Russo Award, which he bagged in May 2014 for promoting equality for the queer community.
Tell us what's wrong with this post? How could we improve it? :)
Let us improve this post!