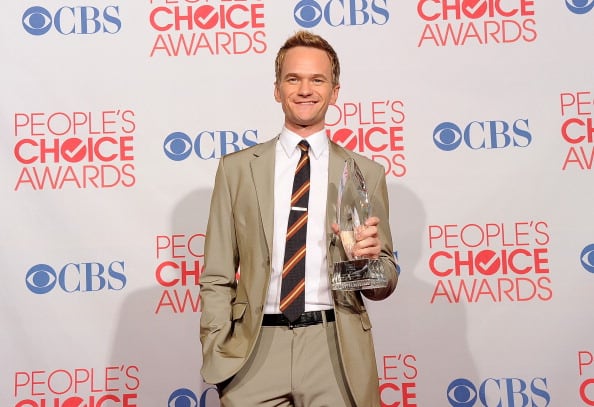 It's been nearly two years since How I Met Your Mother ended its awesome nine year run on March 31st, 2014. And after we said our good-byes to Ted, Marshall, Lily, Robin, and Barney we also made sure to take a look at these 12 facts you may not have known about one of your favorite CBS comedies. Facts that people still aren't aware of today. Here they are:
1. Over the years, Barney has had many catch phrases. Four of them were mentioned in the pilot episode. They were: "Wait for it.", "Suit Up.", "What Up?", and "Have you met Ted?" It would not be until episode three when Barney utters his classic, "legen… wait for it.. dary" line.
Photo by Jason Merritt/Getty Images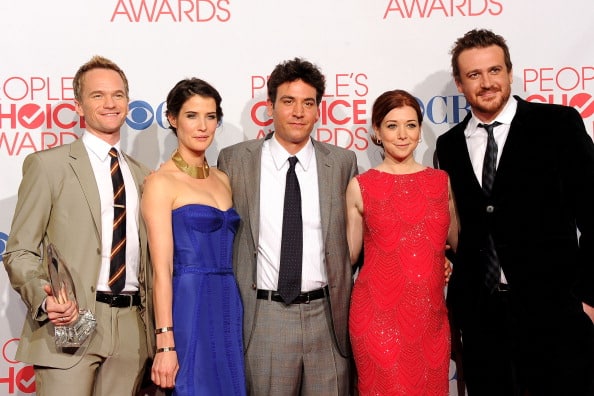 2. Since the show had many quick cuts and flashback/flash forward sequences, it was not taped in front of a live studio audience. Once the episode is finished, it is shown to an actual audience. Their reactions are then recorded and dubbed into the broadcast we see on television. In later seasons, the laughter you hear was recycled from earlier audience reactions.
Photo by Jason Merritt/Getty Images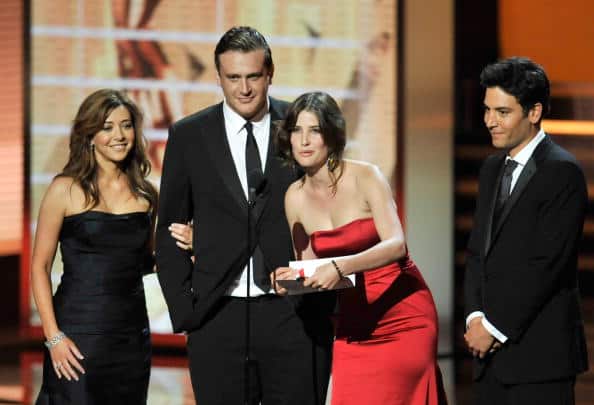 3. Both Alyson Hannigan and Cobie Smulder were pregnant during the filming of the fourth season. Hannigan had to take a brief hiatus to have her daughter. In the show, it was explained she did not hang out with the gang for four weeks because she was so grossed out by one of Barney's joke. Hannigan does appear in the season finale, which had been filmed months prior due to the pregnancy.
Photo by Kevin Winter/Getty Images
4. Many of the websites that have been mentioned on the show are actual sites you can visit. Here are a few of the more memorable and still active ones: www.tedmosbyisajerk.com, www.barneysvideoresume.com, www.weddingbridemovie.com, and www.notafathersday.com. The website lilyandmarshallselltheirstuff.com is no longer active, but was a site where you could bid on How I Met Your Mother props and wardrobe.
Photo by Frazer Harrison/Getty Images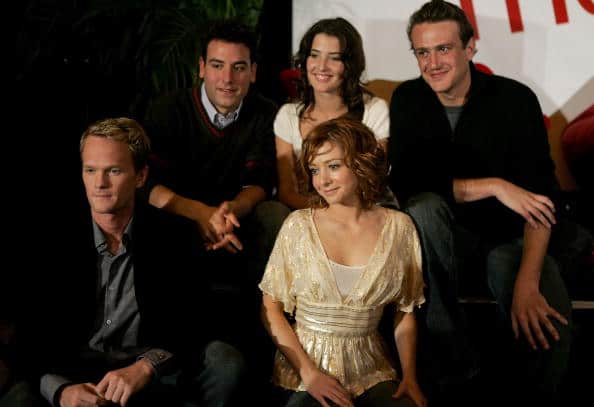 5. It has been disclosed in several episodes that Ted, Marhsall, and Lily were all born in 1978. Ted turned 30 in the episode "The Goat," which was set in 2008. Lily turned 32 in the episode "Say Cheese." set in 2010. In the 2007 episode "The Yips," Marshall reveals that he is 29.
Photo by Paul Hawthorne/Getty Images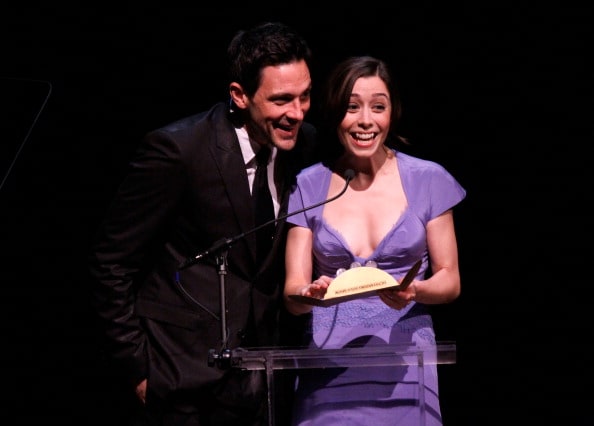 6. Cristin Milioti, who plays Ted's future wife, had no idea what role she was auditioning for when she met with the show's creators. She had an interview over Skype, but didn't realize that she could possibly be playing The Mother until some of the cast came to watch her perform in the Broadway musical Once.
Photo by Janette Pellegrini/Getty Images For Lucille Lortel Awards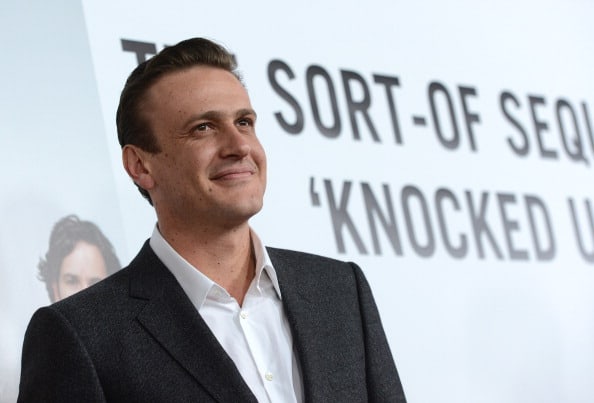 7. The most watched episode to date was the tenth episode of season 1 entitled, "The Pineapple Incident." In this episode, Ted takes five shots of a special concoction from Carl the bartender and wakes up in bed with a girl he doesn't know played by Danica McKellar, a sprained ankle, and a pineapple on his nightstand. The episode was watched by 12.27 million people.
Photo by Kevin Winter/Getty Images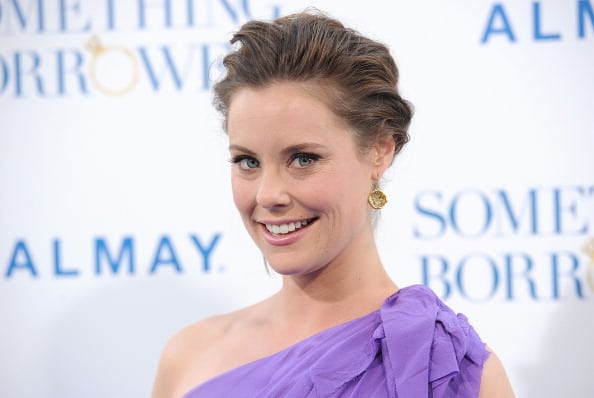 8. During the early years of the show's run, it wasn't guaranteed it would be renewed for an additional season. If the show would have been cancelled at the conclusion of the initial 13-episode run, Victoria (Ashley Williams) would have been The Mother. Also, if the show would have ended at the conclusion of season 3, Stella (Sarah Chalke) would be Mrs. Ted Mosby.
Photo by Jason Merritt/Getty Images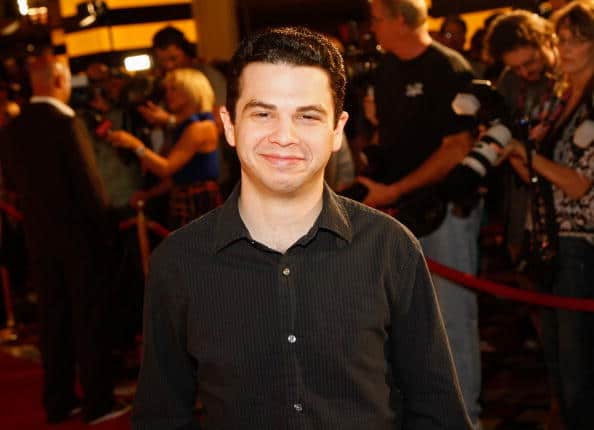 9. Samm Levine (Not Another Teen Movie), auditioned for the role of Barney. He agrees that Neil Patrick Harris was a better choice. Jason Segel starred with Levine on Freaks and Geeks. Levine appears on How I Met Your Mother in the season one episode "Okay Awesome."
Photo by Ethan Miller/Getty Images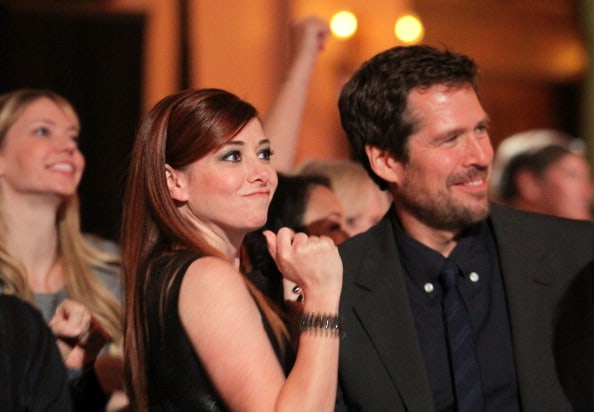 10. Many of the casts' significant others have made appearances on the show. Alyson Hannigan's huband Alexis Denisof appeared as Robin's co-anchor Sandy Rivers. Cobie Smulders husband Taran Killam has popped up a few times as Blauman, one of Barney's co-workers. Neil Patrick Harris' husband David Burtka plays Scotter, Lily's old boyfriend. Josh Radnor briefly dated Lindsay Sloan who appeared in one episode in 2009 as a woman Ted dated two times on separate occasions.
Photo by Mike Windle/Getty Images for Equality Now
11. MacLaren's is based off a real bar in New York City named McGee's. The bar hosts How I Met Your Mother viewing parties and trivia nights. There are even drinks named after references of the show. You can try a Robin Sparkles or The Naked Man. The bar is located in the Theater District.
Photo by Dimitrios Kambouris/Getty Images for The New Yorker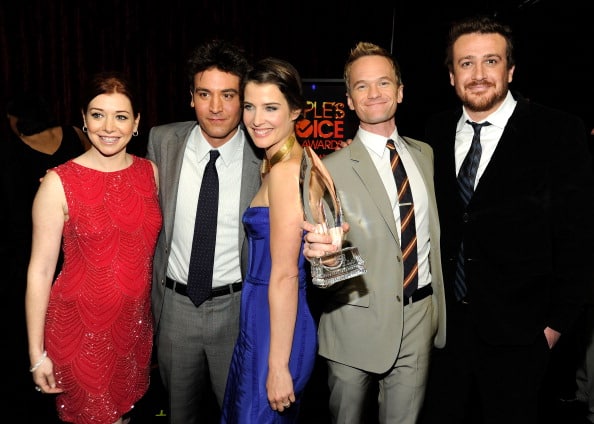 12. The street set is also the same exterior set used on the show Bones. Both shows are taped on the 20th Century Fox lot. MacLaren's was shown on an episode of the 5th season of Bones. The Royal Diner, which is shown quite frequently on Bones, was blown up when the Arcadian was destroyed in season 6. Coincidentally, Alyson Hannigan and David Boreanaz, who stars on Bones, were both on Buffy the Vampire Slayer.
Photo by Frazer Harrison/Getty Images for PCA
P.S. if you ever get nostalgic you can always check out the entire How I Met Your Mother collection on DVD.