George Takei is best known for playing Mr. Sulu in the original series of Star Trek between 1966 and 1969. Today, George Takei is still very active, having reprised his role in 2022 when he voiced the character in Star Trek: Lower Decks. Despite being best known for his role on Star Trek, he also appeared in various Star Wars shows among dozens of other roles throughout his career.
The life of George Takei is certainly a storied one and there are many things about the actor that might surprise you. From the origin of his name, his sexuality, as well as some of his hobbies, Takei is a very interesting man. Here are 7 facts you didn't know about George Takei.
1. George Takei Is Named After A King
Many people are named after someone, whether that's a family member, a celebrity, or a member of a royal family. This is the case with George Takei as he is named after a King. When George Takei was born in April 1937, the coronation of the English King George VI was just weeks away. This inspired his parents to name their son after the soon-to-be King. George's parents must have been fans of the English royal family as his brother Henry is named after King Henry VIII.
2. George Takei's Favorite Star Trek Episode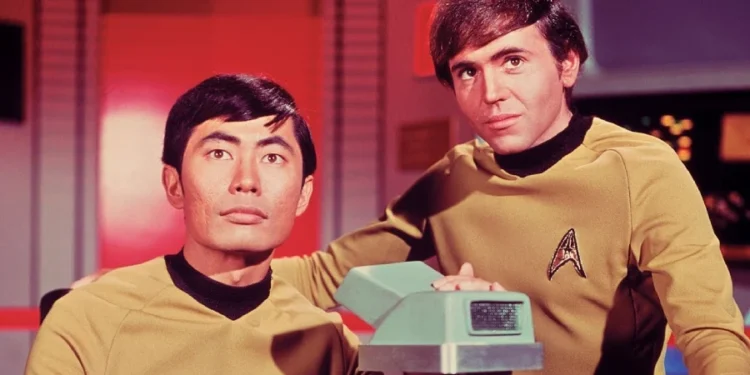 Every Star Trek fan has a favorite episode, and George Takei is no different. The actor's favorite episode of the show is the fourth episode in the series, "The Naked Time," which first aired on September 29, 1966. In this episode, the crew loses their emotional inhibitions after being infected with an intoxicating disease. This episode is notable for being the first time the Vulcan nerve pinch was used.
3. He Writes Amazon Reviews In His Spare Time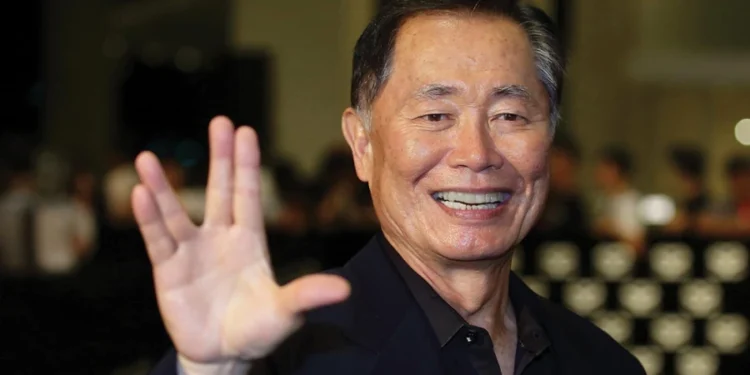 Everyone needs a hobby. Some people enjoy reading, painting, or playing guitar, but George Takei has a more unusual hobby, he enjoys writing reviews on Amazon. George's Amazon reviews are usually very witty and tongue-in-cheek, but he is also honest. One of his more amusing reviews is of a set of magnet salt and pepper shakers of his former Star Trek co-stars, Captain Kirk (William Shatner) and Spock (Leonard Nimoy). In the review, he refers to Kirk as a lady's man and details how the Kirk magnet had to rescue Spock from the microwave.
"The Kirk shaker kept wandering off in search of "lady shakers," insisting his salt crystals were real dilithium. The Spock shaker kept trying to rescue the Kirk shaker, even after it crawled in the microwave and was irradiated beyond repair. And while Spock's magnetic pull with Kirk is strong, it seems to much prefer the Uhura unit. I literally had to pry them apart, admonishing, "Alright, you've pon far enough."
4. George Takei Came Out As Gay At The Age Of 68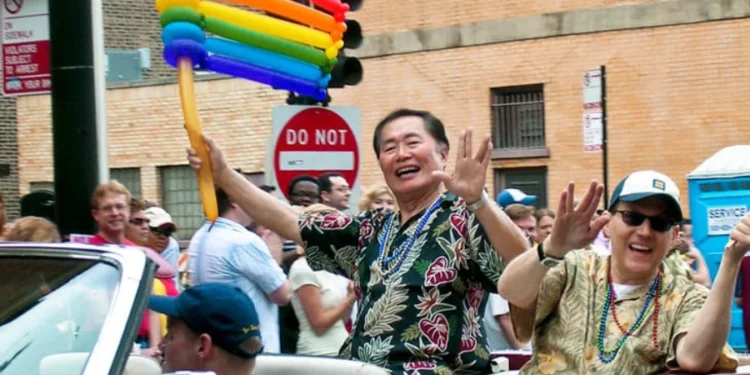 It has been an open secret since the 1970s, but George Takei officially revealed he was gay in 2005 at the age of 68. His announcement also revealed that he had been in a relationship with his future husband Brad Altman for 18 years. Takei's decision to come out came after the actor, and then California governor, Arnold Schwarzenegger vetoed legislation for same-sex marriage. He came out in order to publicly challenge Schwarzenegger's decision, while also claiming he kept his sexuality a secret in order to not hinder employment opportunities while it wasn't as widely accepted as it is today.
5. He Is The "Funniest Guy On Facebook"
In addition to writing comical Amazon product reviews, George Takei is also known for being one the "funniest guys on Facebook." It is unclear whether Takei is the one posting all of the time, but his page posts and shares content every day, ranging from reposting memes and articles to posting original content written by Takei. If you want to read the thoughts of George Takei, then we highly recommend checking out his Substack where he posts frequently, with most of his posts being related to his activism work.
6. George Takei Is A Buddhist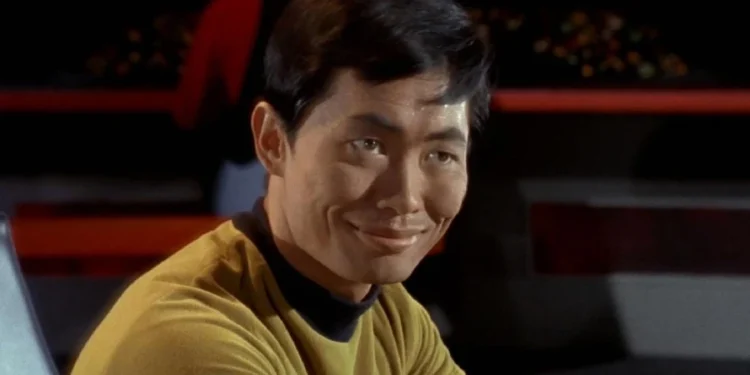 It may come as a surprise to hear that George Takei is a Buddhist. Both his mother and father practiced Buddhism and the actor continued this practice after attending Sunday school at a Buddhist Temple while he was growing up. He still practices Buddhism today and was married at a Buddhist ritual in 2008.
7. He Loves All Things British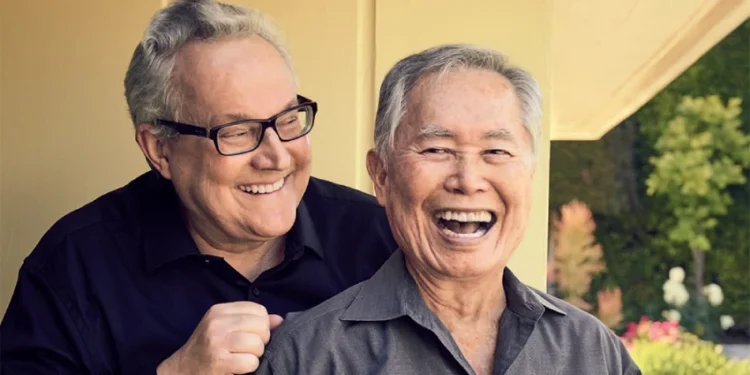 George Takei's connection to England doesn't end with him being named after King George VI, he is also an Anglophile. If you're wondering what an Anglophile is, it is someone that is very fond of England or Great Britain. Takei loves all things British, his car is British, his wardrobe largely consists of British brands, and he enjoys British food, something that will be surprising to most people. He also vacations in the UK regularly.