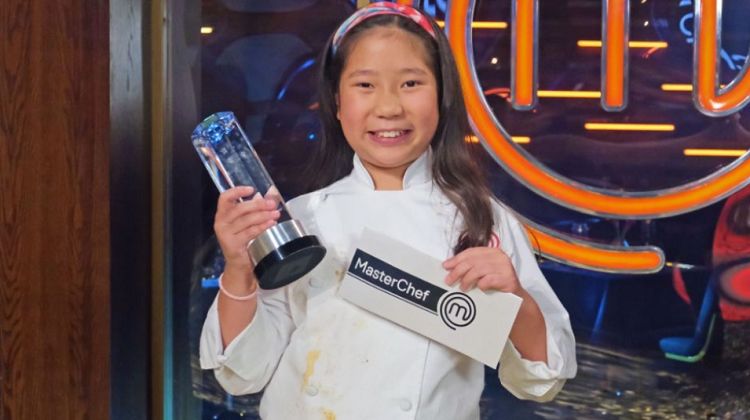 Everyone loves a little reality television, and the idea of watching people cook on television is a fan favorite. Even if you cannot cook, you can cook like a champ, or you simply love to get ideas for new recipes, watching reality cooking shows is such a guilty pleasure for so many of us. The Master Chef Junior challenge is a good one, too, if you like to feel bad about how mediocre you are as an adult in the kitchen while watching kids as young as 8 making you look horrible with their natural skill, talent, and cooking knowledge. We love it. Liya Chu is the new winner, and she is someone we ought to know.
1. She is A Winner
She is the newest champion of the Master Chef Junior show. She beat out all the other kids in her age range who were trying to bring home the win. She took them down, she beat them, and she came out on top. Not to say they were not all exceptionally talented, but they couldn't quite pull out the win.
2. She Had to Keep a Huge Secret
Winning is something you do have to keep to yourself, but imagine winning this show when you are 10 and having to keep the secret for 3 years. That's what happened to this child, and we are completely baffled.
3. She Was Only 10
When she won the show, she was only 10. She's 13 now, and that's a huge secret for such a little girl to keep with herself for so long. The show was put on hold due to all the pandemic restrictions, but we are honestly trying to figure out how it was filmed three years ago when the pandemic happened only two years ago and how it's just now being aired?
4. She is a New Yorker
She's a kid, so she does live with her parents. They're New Yorkers by nature. She was born and raised in Scarsdale, and it was her own mother who taught her to cook and to do well with it. She's happy she had that chance to learn.
5. She is Going to College
Well, she's going in a few years. She is a little young. We should have said that she is saving for college with the $100k she won on the show. She is doing a good thing saving for tuition and taking herself into her adult life without needing to borrow money to go to school.
6. She's Doing Something for her Family
She knows that without the support of her family, she would not be where she is in life, so she's also doing a little something for them. She wants to take them on a great trip to celebrate them and all that they have done for her as a family. It's a lovely thing to be able to say she can do that at her age, and we imagine her family is more than happy to go along with it.
7. Cooking is a Family Situation
Her parents own a few restaurants in the New York area, and that makes total sense. They own a place in Hartsdale called Fantasy Cuisine, and they own another place in Bronxville called Dumpling Plus Noodle. They've been in the restaurant business for some time, and it shows. She's clearly following in their food-loving traditions.
8. She Always Worked
Work might be a little strong, but she did spend a lot of time at the hostess stand growing up. Her family was very close, and she would go to the restaurant with them when she was not in school. She knows the ins and the outs of being part of this world, and her talent is really showing just how much she knows.
9. She is a People Person
Her family calls her a natural when it comes to being around people. She's chatty and social, and she really does get along well with everyone around her. She likes to help out and to do what she can when she's at the restaurants with her family, and it all makes such good memories for her.
10. She is a Long-Time Cook
She's been cooking her entire life, well, kind of. She was seven when she began helping her parents at home and at the restaurants they own. Even then at such a young age, she loved being in the kitchen with her family, and we do think that this shows in her everyday life. She's clearly a talented young thing.
Tell us what's wrong with this post? How could we improve it? :)
Let us improve this post!