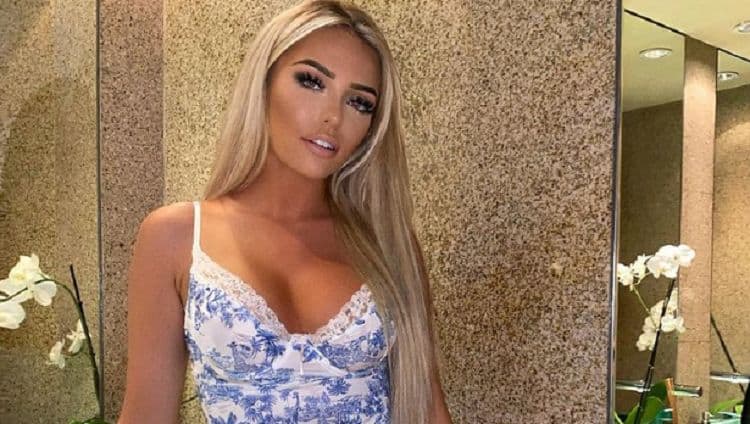 Katie Canham has all of the main ingredients for a successful career in reality TV. She's good-looking, charismatic, and she doesn't shy away from attention. Now, she's about to get the chance to shine thanks to MTV's upcoming reality TV series Buckhead Shore. As you may have been able to guess by the show's title, the series is a spin-off of Jersey Shore. This show, however, is set in the Atlanta area and features a cast of 20-somethings. Although we aren't sure exactly what to expect from the show just yet, we know that there isn't going to be any shortage of drama. Continue reading to learn 10 things you didn't know about Katie Canham.
1. She's Serious About Taking Cafe of Her Skin
Our skin is our largest organ, so it's important to keep it healthy and clean. This is something that Katie takes very seriously. In addition to having her own skincare routine, she also regularly uses professional skin care services to ensure that she looks and feels her best.
2. She Loves Fashion
Clothing isn't just about having something to wear, it's also about self-expression. Katie is a very stylish person and her clothing is one of her favorite ways to share her personality with the world. Regardless of the occasion, you can trust that Katie is always going to show up looking like a million bucks.
3. She's Well-Traveled
We weren't able to find any information on where Katie is originally from, but we do know that she currently lives in the Atlanta area. However, Georgia isn't the only thing she knows. She has been fortunate to do a good amount of traveling and has visited places across the United States as well as other parts of the world.
4. She Doesn't Have Any Previous TV Experience
Katie may look like someone who was born to be in front of a camera, but it doesn't appear that she has much experience in that regard. From what we can tell, Katie has not been a part of any other TV shows or movies. Now that she's gotten her foot in the door of the entertainment industry, she might decide to stick around.
5. She Loves Dogs
Anyone who has ever had a dog knows that there is something completely indescribable about the bond between humans and dogs. This is something Katie has gotten to experience firsthand. She is definitely a dog person and it appears that she has a pup of her own.
6. She Enjoys Relaxing Near the Water
Katie may not be the outdoorsy type, but that doesn't mean that she doesn't like spending any time outside. Whether it's a beach or a pool, you can usually catch Katie hanging out near the water when the weather is nice. Even if she's not in the mood to go swimming, she still likes to soak up some sun.
7. She Already Has a Large Social Media Following
One of the benefits of going on reality TV is that it can really help increase a person's Instagram following. However, Katie is already doing pretty well in that regard. She currently has 20,000 followers on Instagram. There's no doubt that number will grow once the show airs.
8. She's Fairly Private
When people agree to do reality TV shows, it's easy to assume that they're the kind of people who like putting all of their business on display. That isn't always the case though. From what we know about Katie so far, she appears to be a pretty private person. She doesn't post much about her personal life on social media and there isn't much information online about her in general.
9. She's a Family Oriented Person
Despite the fact that Katie hasn't shared much about her personal life, we do know that she comes from a pretty close family. She loves being able to spend as much time with her family as she can. That said, it's unclear if she has any siblings. She will probably touch on this information once the show starts.
10. She Dated One of Her Buckhead Shore Castmates
When most people go through a breakup, being in close quarters with their former partner is the last thing they want. However, Katie is going to be spending the summer living with hers. Katie's ex, Parker Lipman, will also be on the show which means that there's going to be some built-in tension as soon as the season starts. However, since they both still have photos of each other on social media, they may still be on good terms.