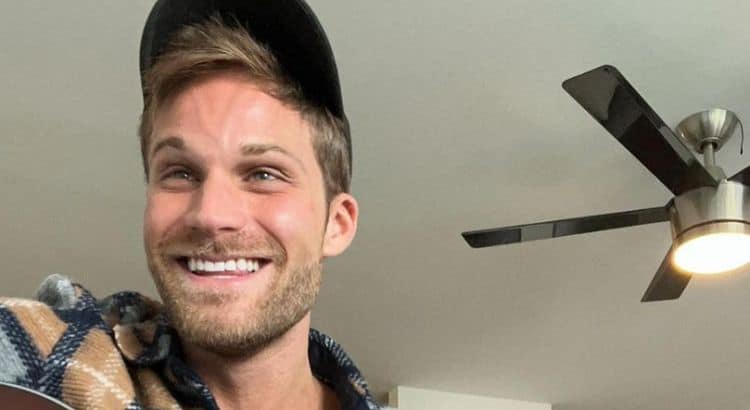 When the contestants for season 19 of The Bachelorette were announced, Nick Gill's name was among the 35 on the list. However, now that the show's official cast list has been released, fans will probably notice that Nick's name is no longer mentioned. Unfortunately, it looks like Nick won't be getting the chance to win over Rachel Recchia or Gaby Windey. It appears that he has been cut from the show which isn't nearly as unusual or harsh as it sounds. However, it does mean that he's going to have to back to the drawing board when it comes to his quest for love. That said, now that he's been connected to The Bachelorette, he'll probably be getting lots of DMs from interested women. Keep reading for 10 things you didn't know about Nick Gill.
1. He Is Originally From Washington D.C.
Nick was born in the Washington D.C. area, but he spent a good portion of his younger years in Alabama. After high school, he decided that he didn't want to follow the traditional path and he relocated to Nashville, TN which is where he's lived for the last several years.
2. He Works in Real Estate
Nick has worked a wide variety of odd jobs over the years, but it looks like he's finally found something he likes and wants to stick with. Nick has worked in real estate for almost four years and he's currently a real estate agent with The Ashton Real Estate Group of RE/MAX Advantage.
3. He's a Musician
Nick's passion for music was the biggest motivating factor in his decision to move to Nashville. He is a country musician who loves writing and performing music. He has even done some music production for other artists. While we know that Nick has released a few singles, we aren't sure if he's done a full-length project.
4. He's a Dog Person
Knowing whether someone is a dog or cat person can sometimes give you insight into their personality. That being said, it's important to note that Nick has a special place in his heart for man's best friend. While it appears that he's had dogs in the past, it's unclear if he has one at the moment.
5. He Has Roots in Bermuda
Although Nick was born and raised in the United States, it appears that some of his family's roots trace back to the West Indies. In an Instagram post, Nick shared that his mom's side of the family is from Bermuda and it looks like he still has some relatives who live there.
6. He's Done Some Acting
Music may be the thing that Nick is the most passionate about, but it's not the only way he likes to put his performing skills to good use. He has also dabbled in the acting world. He has a handful of acting credits and in 2021, he appeared in an episode of the TV show Bettor Days.
7. Family Is Important to Him
Nick hasn't shared many specific details about his family, but we do know that he is a family-oriented person who really cherishes the relationships he has with his loved ones. The fact that he's all about family would've definitely earned him some points with Rachel and Gabby.
8. It's Unclear Why He Was Cut From The Bachelorette
As mentioned earlier, Nick's name is no longer on the list of men who will be competing on season 19 of The Bachelorette. However, we weren't able to find any details on why he won't be part of the show. However, according to an article from ET Online, Chris Harrison explained why some people simply don't make the cut. He said, "Everybody we bring in to be on The Bachelor or The Bachelorette doesn't make it to the show. They are all great guys or great women, but at the end of the day, as producers we have to sit down and we have to think through the dates, we think through the beats, we think through the hours of television that ABC has given us and we think how many guys can we have. Then we start fighting over our favorites of who is gonna be a good story."
9. He Studied Marketing
Even though Nick didn't go to college right after high school, he eventually decided that he wanted to get a degree. In 2017, he earned a bachelor's degree in marketing from Lipscomb University in Tennessee. Even though it doesn't appear he's worked in marketing, there is a lot of marketing that goes into real estate.
10. His Faith Is Important to Him
Nick was raised in a Christian household, and he continues to hold firm in those beliefs. While he doesn't technically make Christian music, his faith informs a lot of his work. During an interview with Agents of Innovation, Nick said, "Whatever comes out, comes out, as far as singing or writing. I'm a Christian. If I have something on my mind or something that I feel needs to be expressed, it's going to come out".
Tell us what's wrong with this post? How could we improve it? :)
Let us improve this post!