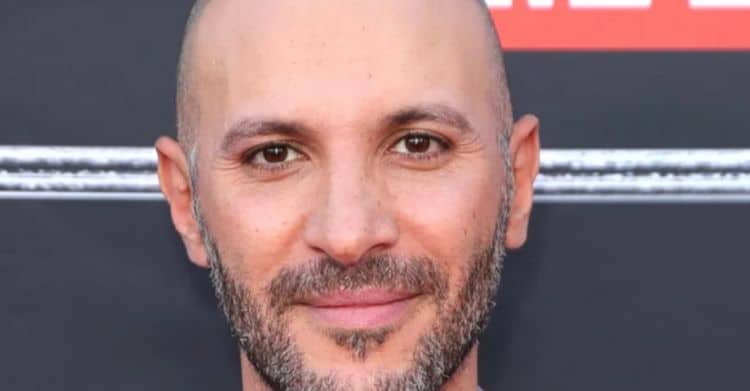 Since Mohamed Diab's career in the entertainment industry has been spent behind the camera, many people may not recognize his face. Still, however, there's a good chance you've seen some of his work. In 2010, he earned international acclaim for his directorial debut, the film Cairo 678. Since then, he has been working hard to share stories with the world and that work has come with lots of rewards. Diab is the director of the upcoming Disney + series Moon Knight which is based on the Marvel Comics character. This project has the potential to take Mohamed's career to entirely new heights, and there are a lot of people who are very excited to see what the future has in store for him. Continue reading for 10 things you didn't know about Mohamed Diab.
1. He Used to Work In Banking
Mohamad didn't grow up with plans to work in the entertainment industry. Instead, he was on a much more traditional path in life. He went to college to study business and after graduation, he got a job at a bank in Cairo. However, he couldn't resist the urge to tell stories and he eventually realized that it was time for him to do something about it.
2. He's Not Into Social Media
These days, being on social media has become so common that it almost seems unusual when a person isn't interested in it. That said, Mohamed's fans may be surprised to know that social media isn't really his thing. From what we can tell, Facebook is the only platform where he has a verified profile. The account is primarily used to share updates on Diab's career.
3. He Studied At New York Film Academy
Once Mohamed decided that he wanted to get into the entertainment industry, he knew he had to put in lots of work to make up for lost time. After quitting his job, he relocated to the United States and enrolled at the New York Film Academy in Los Angeles. It was there that he honed his skills and learned how to create a pathway to success.
4. He's An Award Winner
No matter what field you work in, you can probably agree that there's no better feeling than having your hard work recognized. For those in the entertainment industry, that recognition typically comes in the form of an award. Mohamed can proudly say that he's already won several awards at this point in his career and there will likely be even more in the future.
5. He Likes His Privacy
Most of us are used to knowing way more about people in the entertainment industry than we would like to. However, that isn't true when it comes to Mohamed Diab. Throughout his career, he has done a good job of keeping his personal life away from the public eye. After all, it's no secret how things can go left when people in the spotlight share too much.
6. He Loves A Good Challenge
One of the reasons Mohamed has been so successful over the years is because he isn't afraid to step outside of his comfort zone. During an interview with Off Colour, he said, "I thrive off challenges! I love to make movies about things that I know nothing about. When I made my first film with Cairo 678; it's about sexual harassment through the eyes of three women. And I'm a man; my biggest fear was to sound like a man in the film, the director of the storytelling. So I would say because of that film, I tried my best to understand women more."
7. He's Happily Married
Despite the fact that Mohamed is a very private person, something we do know about his personal life is that he is married. He and his wife, Sarah Gohar, have been together for several years. In addition to their romantic relationship, they are also collaborators in the professional world and they often write together.
8. He Likes to Write Poetry
Screenwriting is one of the things that has made Mohamed famous, but it's not the only kind of writing he enjoys. He loves writing poetry and it's something that he has done for many years. We weren't able to find any information on whether any of his poems have ever been published.
9. He Didn't Initially Want To Be A Director
Mohamed's love for writing is what drew him to the entertainment industry. When he started his career, his plan was to strictly focus on screenwriting and he had no intention of becoming a director. As we all know, however, sometimes life has other plans and he eventually found himself interested in directing.
10. He's Passionate About His Country
Mohamed Diab was born and raised in Egypt and that's something he is very proud of. One of his biggest goals is to many Egyptian movies that are recognized on a global scale. Recently, he also spoke out about the way the country was depicted in the movie Wonder Woman 1984.