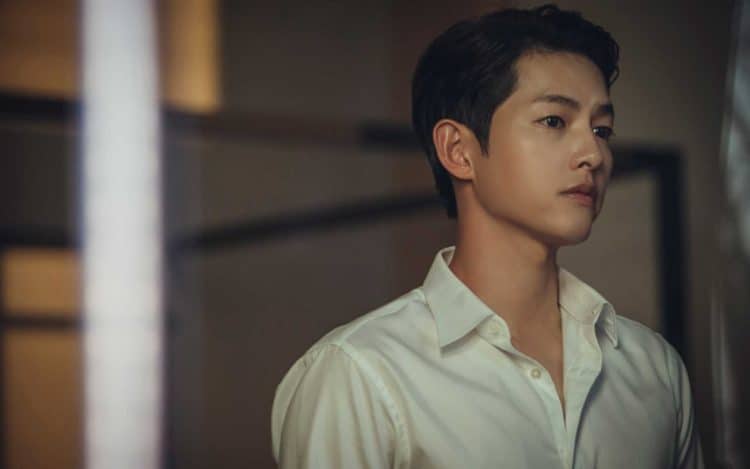 Koren actors and actresses might not be as well-known in the United States as they are in Asia, but that does not mean they are not A-list stars on their own side of the world. Stars like Song Joong-ki are making the big bucks, causing fans to swoon, and they are doing all the things – and they are doing it well. He is a star who has been in the business for well over a decade, and it's time for his fans and those who don't know him yet to find out who he is and what he is all about.
1. He is an Actor and Singer
When he finally realized that this was the industry in which he wanted to pursue a career, he made it happen. He's both an actor and a singer, and both have led him to a level of fame that he might not have imagined finding himself in the middle of his life.
2. He is the Middle Child
Growing up, he was the middle child of three. What this means is that it is likely safe to say he was the child that was always a little it funnier, a little bit more rambunctious, a little less likely to follow the rules, but always on the cusp of being just a little bit more favorable than the others. This is just how it goes with multiple kids. The middle child is almost always the craziest and most fun, though we'd need him to confirm whether this is true.
3. He is Not as Young as He Looks
And, he does look young. While he is not old by any means, he just looks so young and youthful, and his appearance belies his age. He is 35 – going on 36. He will turn 36 shortly. He was born September 19, 1985, in the Dong District, Daejeon. This is in South Korea.
4. He's an Athlete
He's always excelled at most everything. He's an athlete who does well in short-track speed skating. In fact, he was so good growing up that he was competing at the national level. Tragically, an injury took him out of the sport when he entered high school and he was unable to move forward with his skating.
5. He is Intelligent
We mean highly intelligent, too. He was always an exceptional student, but when it came time to take his college admissions tests he excelled even more. In fact, he blew the tests right out of the water scoring an almost perfect score. He managed to score a staggering 380 out of 400 on his exams.
6. His Dad Said No
When he was scouted at the local subway and asked to get into the business, he was hesitant. Mostly because he was in college and studying, but also because his father was adamantly against this kind of future for his son. It was not what he wanted to see his son do in life, and things were changing rapidly and he was against it.
7. He Was on a Game Show
A very fun fact about this young man is that he was a game show runner-up. He took part in a show called Quiz Korea when another contestant got sick and he was asked to step in and take over. He did not win, but he was close to winning. That was when he found that the world really did like to see him on television, and things just spun from there.
8. He Married Another Star
Being a famous star means you meet a lot of people at work, and that is where he met his wife. Her name is Song Hye-kyo, and they met through work presumably. They announced their engagement back in 2017 and shocked the world when they married only a few months later. Their wedding was not a big, splashy affair. They preferred to handle things a bit more subtly and married in a very private ceremony.
9. He's Divorced
Unfortunately, his marriage did not last long. He was married to his wife for only about a year-and-a-half before publicly announcing in the summer of 2019 that they'd chosen to divorce. Their divorce was finalized a mere month after they filed. No one knows why the stars decided to go their separate ways, and neither talks about it.
10. He Prefers to Remain Out of the Spotlight
When it comes to his life as a superstar, he knows that it comes with a lot of public attention. However, he prefers to spend as much time as he can find not in the spotlight. His private life is of the utmost importance to him, and he likes to keep it that way whenever it is feasible.
Tell us what's wrong with this post? How could we improve it? :)
Let us improve this post!