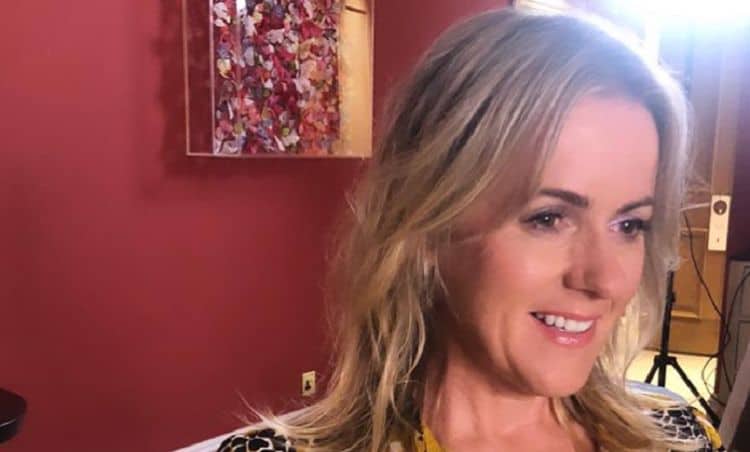 Best known for being the author of the Me Before You book series, Jojo Moyes has become one of the best-known authors of her generation. She has written more than a dozen novels as well as a collection of short stories. Her ability to bring love stories to life through her writing has earned her the respect and admiration of people all over the world. Recently, Jojo has gotten even more attention due to the 2021 Netflix movie The Last Letter from Your Lover starring Shailene Woodley which is based on Moyes' novel of the same name. If you're not familiar with Moyes or her work just yet, now ist the perfect time to get acquainted. Continue reading to learn 10 things you didn't know about Jojo Moyes.
1. She Started Her Career As a Journalist
Writing has always been a major part of Jojo's life, but she wasn't always focused on writing books. Although being a novelist was always her goal, she spent much of her career working as a journalist. Although being a journalist and a fiction writer are two completely different disciplines, Jojo has managed to rock them both.
2. She's A Wife And Mother
Jojo's work may seem like the most important thing in her life, but in reality, it's family that truly means the most to her. Although she doesn't share much about her personal life, we know that she is a devoted wife and mother and mother of three children. She loves spending as much time with her family as possible.
3. A Family Member Helped Inspire Me Before You
Since the release of Me Before You, many readers have wondered if Jojo had a personal collection to someone who was quadriplegic. The answer, however, is no. During an interview with GoodReads, Jojo said, "The thing that really informed it was a member of my family who suffers from a progressive disease. I have been involved in feeding her, taking her out, and that kind of thing. Part of what inspired Me Before You was just questions I had in my head about quality of life. At what point does the quality become meaningless? At what point do you give someone the right to decide for themselves?"
4. She's Not Actually A Romantic Person
The subject matter of her work would lead most people to believe that Jojo has a very strong romantic side, but she insists that isn't the case. She told Book Browse, "I have no idea! I'm not very romantic in real life. I guess love is the thing that makes us do the most extraordinary things…and extremes of emotion are always interesting to write about. "
5. She Loves Spending Time Outdoors
Stepping out and taking in a big breath of fresh air is one of the best feelings, and it's one that Jojo likes to have often. When Jojo isn't working, you can catch her enjoying the beauty of the outdoors. Horseback riding is one of her all-time favorite activities and it's something she has been doing since she was a little girl.
6. Short Stories Are Challenging For Her
It's no secret that novels make up most of Jojo's work, but she has also published a collection of stories. However, there's a chance she may never release another one. While talking to Lit Hub, Jojo shared that she finds writing short stories to be "difficult" but every once in a while she's able to come up with one.
7. She's Been Accused Of Copying Another Author's Story
In 2019, Buzzfeed News published a story detailing how another author believed that Jojo had stolen her ideas for Me Before You. The other author, Kim Michele Richardson, was alarmed by the number of similarities between her work and Moyes'. However, after bringing the issue to her publisher, it was determined that no legal action was necessary.
8. She Shares Lots Of Book Recommendations
As an author, it goes without saying that Jojo Moyes also likes to read. If you're interested in knowing what kinds of books she's into, you should definitely check out her Instagram profile. She regularly shares recommendations on the platform and her followers seem to really enjoy them.
9. She Likes To Cook
Apparently writing books isn't the only thing Jojo is good at. Based on several of her Instagram posts, it's clear that Jojo loves spending time in the kitchen. There are a lot of people out there who don't see cooking as anything more than a chore, but preparing food for her loved ones is something Jojo genuinely enjoys doing.
10. She Often Cries While Writing
If you cry when you read Jojo's work, you aren't alone – she does, too. While talking to Book Brose, Jojo said, "If I don't cry while writing a key emotional scene, my gut feeling is it's failed. I want the reader to feel something while reading—and making myself cry has become my litmus test as to whether that's working."Shailene Woodley