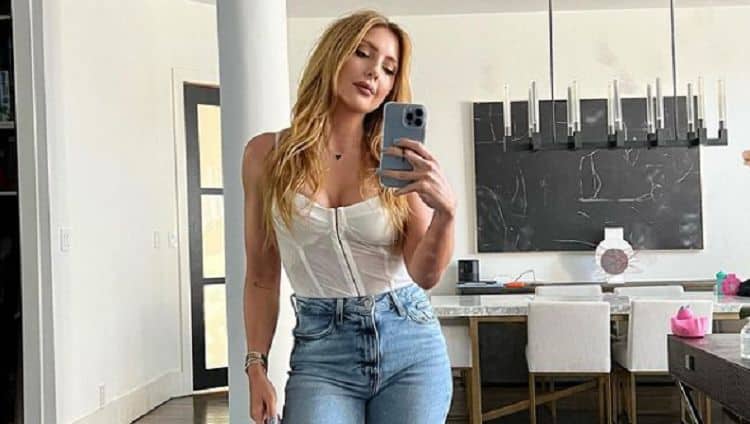 When Sascha Barboza was first introduced to the world of social media, she had no idea what might happen. She didn't know that she would take a little passion she had for fitness and healthy living and turn it into a multi-million dollar business, but here we are. She's the owner and CEO of Sascha Fitness Corp. She's a mom. She's a YouTuber, and she is so much more. She's working diligently to set a good example for the world of how it works to be a mom, a business owner, and a woman who does focus on her overall health. She makes sure we see the good days and the bad ones, that we know that normal things happen in her life, too, and that we can all be just as amazing.
1. She is a Fitness Star
Her claim to fame is her dedication to the fitness world. She's a trainer and a woman who spends her life working with her clients to make their lives better. She spends a great deal of her own time working with clients, working on herself, and making sure she provides healthy lifestyle tips, advice, and workout plans to those who ask.
When she's not working out, she's modeling. She's a famous model who does work with various companies, but she's also very much a bikini model. She has the right fit for it, and companies appreciate working with her because she provides their swimwear with the right look.
3. She is from South America
She was born in South America. More specifically, her family is from Venezuela. She and her sister were born there and grew up there with their family. They don't talk much about their family, however, but it's obvious they are close and they had a happy childhood.
4. She is in Her 30s
Not for much longer, though. She was born in the best possible decade in which to grow up, and she is quickly approaching her 40th birthday. Her date of birth is December 19, 1984. She will turn 38 this year, and it is an exciting time in life.
5. She is Extremely Popular
Her following is massive, and it shows. She has millions of followers across her social media channels, but it is her Instagram with almost 5 million followers that really shows just how much her fans and followers appreciate what she has to say.
6. She's an Author
She might not have a traditional publication for her book, but she does have an eBook, and that is as much as you need to be an author. Her book is called "Bye Bye Cellulitis," and it's a helpful tool for women (and men) who are feeling the pain of this particular problem. She's teaching women how to reduce the appearance of their cellulite and make their life a little easier and a little more confident.
7. She Loves Photos
She will not apologize for spamming the internet with photos of her family. She loves them, she loves spending time with them, and she loves that she has so much quality time with them. She takes photos because this is how she can look back and relive a moment over and over again. It brings her joy, and that is all that matters.
8. She is a Very Proud Mother
She's a mom to three little ones, and her pride in being a mother shows in every photo she shares of her kids. She is there with them in the moment, loving them, enjoying them, and spending as much quality time with them as she can. She loves every moment of it.
9. She is a Happy Wife
She is a married woman, and her happiness with her husband shows. She calls them partners in crime and in life, and that is what marriage is all about. Their closeness shows in their photos, and their little family of five seems like a very happy one.
10. She's Relatively Private
Despite the fact that she does share so much of her life online, she does keep the little things that matter the most to herself. She shares her family, but only in quick snippets. She does respect the privacy of her kids and doesn't share too many of the personal details of their lives, her husband's life, and the life they live when they are alone. In a world where so many influencers and online personalities are sharing every detail of their lives and the lives of their kids, she's not into that.