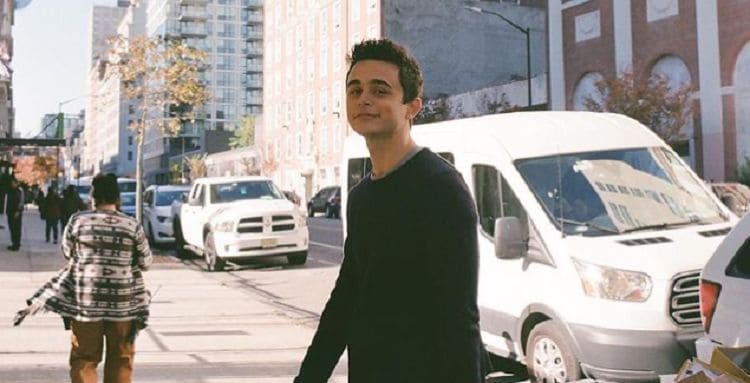 Ben Ahlers has only been acting professionally for a few years, but during that time he has already covered a lot of ground. He got his first big break in 2019 when he was cast in a TV series called The Village. Since then, he has been working consistently and now he's on the brink of another major opportunity. Ben will be in an upcoming HBO series called The Gilded Age and there's a very good chance that this role will take his career to the next level. Not only will it be a departure from the things we've seen Ben do in the past, but it'll also be a great way for him to put his talents on display for a wide audience. Keep reading to learn 10 things you didn't know about Ben Ahlers.
1. He's From Iowa
Iowa certainly isn't a place that comes to mind when people think of the entertainment industry. However, for Ben, it will always be home. He was born and raised in the Fort Dodge area and it was there where he fell in love with acting. These days, it appears that he's based in the New York City area.
2. He Enjoys Doing Yoga
Now that Ben's career is really starting to take off, he probably doesn't get much time to himself to focus on other things. However, yoga is one of the things he always tries to make time for. Not only does yoga have lots of physical benefits for Ben, but it's also a great exercise for his mind.
3. He's A Formally Trained Actor
To some, it may seem like Ben basically popped up out of nowhere, but that isn't true at all. He has put lots of time and effort into building his career and part of that process was studying acting at The University of Michigan. Some actors may seem formal education as unnecessary, but it has worked out quite nicely for Ben.
4. He's A Positive Person
For most people, life comes with lots of ups and downs it can be hard not to let the downs create long-lasting negative feelings. However, no matter what Ben goes through, he does his best to maintain a positive attitude and he also likes to share his positivity with others.
5. He Grew Up Playing Sports
Acting may be the center of Ben's life now, but that wasn't always the case. When Ben was younger, he was an athlete who participated in several sports including football. Although he no longer plays competitive sports, he still enjoys watching games whenever he can.
6. He's A Musician
Acting isn't the only area of the arts that Ben enjoys. Based on a post from his Instagram account, we learned that he also sings and plays the guitar. That said, there is nothing to indicate that he has any plans to pursue a career as a musician. Hopefully, however, we'll all get to hear him do his thing one day.
7. He Has Some Behind The Scenes Experience
At this point in his career, Ben has spent the majority of his time in front of the camera. At the same time, though, he has also shown an interest in telling stories from the other side. He made his debut as a producer in 2019 with a short film called Walk Off. It seems likely that we'll see him do even more behind-the-scenes work in the coming years.
8. He Likes Spending Time Outdoors
Just because Ben is on his way to stardom doesn't mean that he's forgotten how to enjoy the simple things in life. When Ben gets time away from work, he loves being outdoors and enjoying the beauty of nature. From hanging out on the water to walks in the park, Ben always knows how to take advantage of a beautiful day.
9. He's A Private Person
There are plenty of celebrities who enjoy letting the world into their private lives, but Ben Ahler isn't one of them. So far, he has shown to be a pretty private guy. In addition to not posting about his personal life on social media, he also doesn't do many interviews. As Ben's career grows, his fans hope to learn more about who he is outside of acting.
10. He Loves Fashion
Fashion and entertainment have always been very closely connected. Ben has an awesome sense of style and it's clear that he loves being able to express himself through his clothing. Whether he's attending a formal event or just hanging out with friends, Ben knows exactly how to put the perfect outfit together.
Tell us what's wrong with this post? How could we improve it? :)
Let us improve this post!