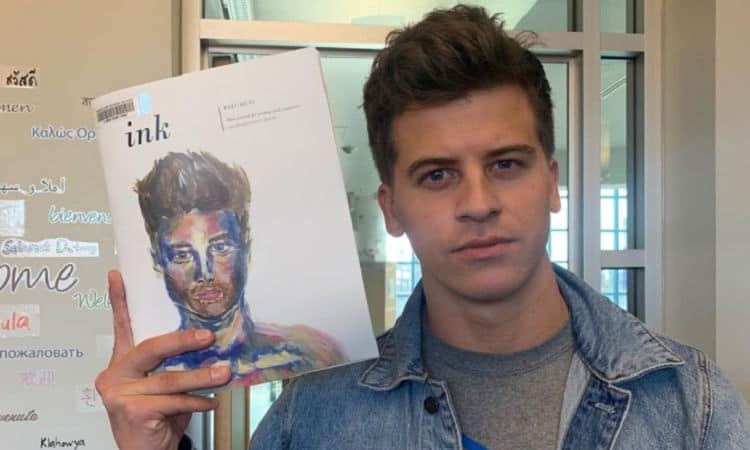 The last few years of Barrett Carnahan's life have probably felt like a whirlwind to him. He has gone from making minor guest appearances to landing more consistent opportunities. Many people will recognize him from his roles in shows such as Alexa & Katie and Cobra Kai. Now, there's another role that will likely elevate Barrett's career to an even higher level. He is currently playing Derek in the new Freeform series Cruel Summer. Although the show is still new many are anticipating that it will be the network's next big hit, and Barrett couldn't be any happier to be a part of the project. Here are 10 things you didn't know about Barrett Carnahan.
1. He's From Ohio
Barrett was born and raised in a small town in Ohio called Caldwell. He is very proud of his midwestern roots, and while Ohio is a great place for a lot of things, it's definitely not the best place to build a professional acting career. After high school, Barrett made the decision to relocate to the Los Angeles area.
2. He Originally Auditioned For A Different Role In Alexa & Katie
Barrett's first major opportunity came when he was cast as Aiden in the Netflix series Alexa & Katie. Originally, however, he auditioned for the role of Spencer. The role ultimately went to Gunner Burkhardt who is also from Ohio. In fact, the two lived just a few miles from each other but didn't know each other or meet until they were both living in Los Angeles.
3. He's Always Been Interested In Acting
From an early age, Barrett was intrigued by the idea of acting. At the same time though, he knew that acting might not be a stable option for him. For a while, he considered going into other fields such as journalism, but he eventually decided that he wanted to follow his heart and give acting a try.
4. He's Married
There are probably a lot of people out there who have Barrett at the top of their celebrity crush list, but unfortunately for them, he only has eyes for one person. Barrett is happily married to a woman named Nina Kubicki who is an actress. According to IMDB, she currently has just one acting credit.
5. He's Gotten Praise From Martin Kove
Playing the young version of John Kreese in Cobra Kai meant that Barrett had some pretty big shoes to fill. But he had absolutely no problem rising to the occasion. His portrayal of young Kreese was so impressive that he even earned praise from Martin Kove who originated the role. Kove said that Barrett's performance was "terrific".
6. He's An Adventurous Person
There are so many people in the world who will spend their entire lives living in their comfort zones. Barrett has no interest in doing that. Instead, he wants to live his life to the fullest and make as many memories as possible. He's a very adventurous person who enjoys trying new things, traveling, and different outdoor activities.
7. He's A Gamer
Apparently, playing video games is one of the things that Barrett likes to do when he isn't working. Based on some of his old tweets, it appears that Barrett once had an account on Twitch where he streamed his gameplay. We weren't able to find any information about the kinds of games he likes to play.
8. He's Family Oriented
Lots of people tend to forget where they came from once they get a taste of success, but not Barrett. He comes from a very close family, and maintaining those relationships is very important to him. He has tight bonds with his parents and he loves spending time with his loved ones whenever he gets the chance.
9. He Has A YouTube Channel
Barett isn't what most people would consider a YouTuber, but he still has an account on the platform and he's posted several videos. Most of his content consists of clips of his performances. His channel has gotten a very impressive 666,000 views. Sadly, hasn't uploaded and videos on his YouTube channel since 2014.
10. His Parents Are Very Supportive
There are countless parents out there who would be mortified by the idea of their child wanting to pursue a career in acting. After all, very few people actually make it into the industry, and even then work can be hard to come by. Luckily for Barrett, he has parents who have always supported the idea of him pursuing his dreams. While talking to The Daily Jeff, Barrett said, "It was nice to have parents who, even though they knew how scary it was, still supported me and that has been the biggest blessing."
Tell us what's wrong with this post? How could we improve it? :)
Let us improve this post!