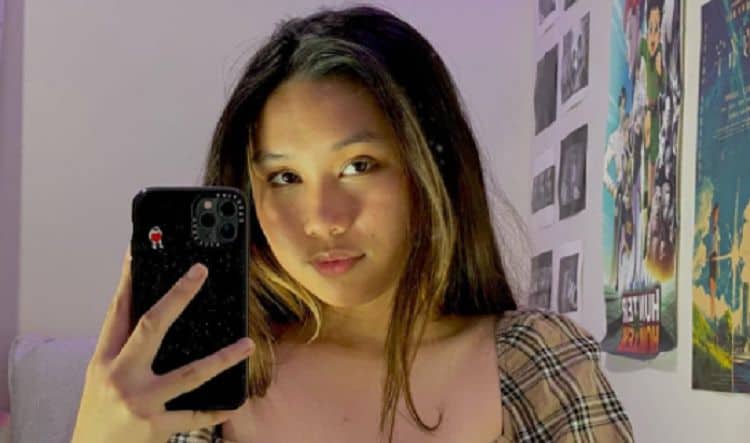 If you follow TikTok stars, you might find yourself curious how there is any room for more of them. There are so many young kids with tens of millions of followers who are making money with their platform, and it's amazing. We already know there is room for everyone, and everyone can be successful, but it seems like anyone who makes a TikTok account of their own is suddenly launched into superstardom, and we wonder how the influencer industry is handling all the kids who are making it big? The good news, though, is that it's not our job to figure out how it all works. Our job is to simply sit back, enjoy, and watch these kids grow more and more famous with each passing day. Hannah Balanay is one of those kids, and we wonder who she is and how she found her way into this type of fame.
1. She is Young
She was born on March 12, 2001. She just turned 20, and she is living her best life. While we don't know what she thought her future might look like when she was a child, we can assume she did not imagine she would be 20-years-old and influencing millions of people across the world with her videos and her photos.
2. She is From the Philippines
Hannah Balanay was born in the Philippines, but she did not live there her entire life. She spent some time living in Australia, and she's been traveling the world with her newfound fame since becoming a viral star with hundreds of millions of likes on her social media pages.
3. She Collaborates Heavily
While her TikTok page has millions of followers, her Instagram page is still at just under a half-million. She's a heavy hitter on the influencing, though. Almost every post she shares is her influencing the world to check out what she's wearing, and she's always collaborating with some company or another to share their products.
4. She's Very Private
While she is a famous internet sensation, she's not sharing too much about her personal life. It's hard to find out any personal information about this young social media star, and that's how it should be. She shares photos and videos of herself without giving away anything in her personal life, and that is how she should keep it so she can maintain some semblance of balance in her own life.
5. She's In a Relationship
The thing is, though, we don't know much of anything about her boyfriend. Every so often she shares a video of them with a clever caption that gives away nothing. We might have assumed they were just friends or maybe even family members if she hadn't shared a photo series of them back in January 2021 in which she was kissing him in one photo. We think it is Ali Adel, a TikTok Star in his own right.
6. She's Doing Well
The internet is a good place to find information if you need it. We found out that this young woman is doing quite well in her own life. She is currently worth an estimated $1 million. That might not sound like much, but it is a lot of money for a kid who just turned 20.
7. She Enjoys Fashion
What many of her followers love about her is that she's not in the same fashion style as every single influencer in the world. She has her own unique style, and her followers love it. The internet is filled with influencers and internet sensations who all wear the same thing, share the same thing, and do the same thing, and she's not having any of that. She's doing her.
8. She's a Great Dancer
Her dance videos are so good. She's a great dancer. She shares most of them on her TikTok account, but she also shares some of them on her Instagram page on occasion. She's clearly good at this, and we can see why she has so many followers.
9. She Keeps Her Family Private
Something that her family probably really loves about her is that she's good at keeping them out of her public life. She has a family, and she mentions them on occasion, but we don't see them. Hannah Balanay clearly respects their privacy, and that's a sweet thing for her to do when she's so famous and could probably garner more likes if she shared more personal information about her life.
10. She's Fun
There is not much we know about Balanay on a personal level, but we can tell she's fun. She has a great personality, and she seems to go with the flow and enjoys her life. She has a lot to offer her fans, and she's just casually giving them everything they want without even batting an eye.