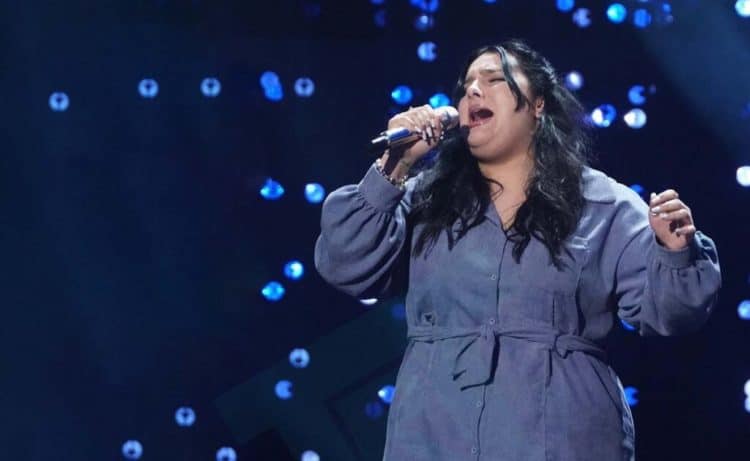 Nicolina Bozzo was born to be a star. That was evident the moment she walked into the room to audition for the 20th season of American Idol. Her first performance on the show earned her a golden ticket to Hollywood, and her talent has now earned her a spot in the top 24. Now she's looking forward to seeing how far her vocal ability can take her. If Nicolina ends up winning the seasoning her music career will instantly go to the next level. However, just by being on the show, she has gotten lots of new exposure that has the potential to open a whole new world of doors for her. Keep reading to learn 10 things you didn't know about Nicolina Bozzo.
1. She's Canadian
The show may be called American Idol, but this season isn't only about Americans. There are a few contestants who are actually from Canada and Nicolina is one of them. If she does end up winning the show, she will probably have to move to the United States. Some people think that it's unfair that Canadians are serious contenders for the American Idol title.
2. She Auditioned for America's Got Talent
American Idol isn't the first time that Nicolina has put her skills to the test on a singing competition show. Nicolina auditioned for America's Got Talent during season 16. Unfortunately, however, her audition was never aired and she didn't make it to the live performances. Even though her time on America's Got Talent didn't go the way she wanted, it helped prepare her for where she is now.
3. She's Popular On Social Media
Being on American Idol can help grow a person's social media presence, but Nicolina is already doing just fine in that department. Nicolina has more than 26,000 followers on Instagram. However, what's even more impressive is the fact that she has over 257,000 followers on TikTok and her content has gotten nearly 4 million likes. Now that she's on American Idol, those numbers will probably grow even more.
4. She Likes to Travel
Nicolina is all about living life to the fullest and traveling is one of the things that has allowed her to do that. She has gotten the opportunity to visit lots of great cities including Los Angeles and New York. If she wins American Idol, she'll probably get to visit even more places.
5. She Released an EP
Competing on American Idol is all about performing covers, but Nicolina can do much more than that. She has already released her own original music including an EP Called Moving On which was released in 2021. It's unclear if she has another project in the works.
6. She's Family Oriented
There isn't much information out there about Nicolina's private life but some of her social media posts have made it clear that she is all about her family. She appears to have an especially close relationship with her father. We weren't able to find any information on whether she has siblings.
7. She's Been Writing Songs Since Middle School
We've already established that Nicolina is a great singer, but she is also a very talented songwriter. She started writing songs when she was in 7th grade. Writing songs has been a great way for Nicolina to express herself and share her experiences and personality with the world. Maybe we'll get the chance to see her perform one of her originals later in the competition.
8. She Has a YouTube Channel
Instagram and TikTok aren't the only platforms where Nicolina has built a substantial following. She also has a YouTube channel where she posts music-related content. Her channel currently has more than 5,000 subscribers and her videos have gotten more than 184,000 views.
9. She's Also an Actress
If you thought that music was the only thing that Nicolina had to offer, you might want to think again. She has also been involved with musical theater over the years and she has a passion for acting. As her career progresses, it'll be interesting to see if she decides to get more involved in acting.
10. She Loves Interacting With Her Fans
Nicolina has been fortunate to have lots of people show her love and support throughout her journey as a musician. Not only is she grateful for that, but she also likes to return the favor whenever she can. It's fairly common to see her engaging with her followers on social media and letting them know that she really appreciates their support. This is particularly important in a competition like American Idol where the public ultimately decides who wins.