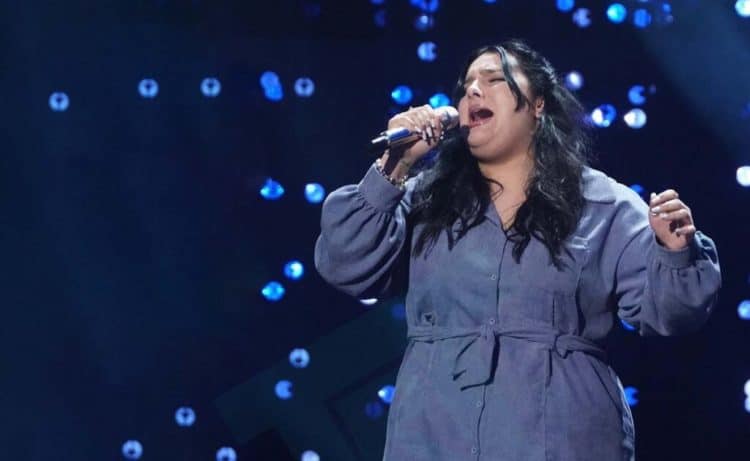 From the moment Nicolina Bozzo stepped into the audition room for the 20th season of American Idol, it was clear she was destined for stardom. Her captivating first performance earned her a golden ticket to Hollywood, and now she's secured a spot in the top 24. As Nicolina's journey continues, let's delve into 10 lesser-known facts about this talented singer.
1. A Canadian Contender on American Idol
Although the show is called American Idol, this season features a few contestants from Canada, including Nicolina. If she wins, she may have to relocate to the United States, sparking debate about the fairness of Canadians competing for the American Idol title.
2. A Previous Stint on America's Got Talent
American Idol isn't Nicolina's first foray into singing competitions. She auditioned for season 16 of America's Got Talent, but her audition wasn't aired, and she didn't make it to the live performances. Despite this setback, her experience on America's Got Talent prepared her for her current success.
3. Social Media Star in the Making
Nicolina already boasts an impressive social media presence, with over 26,000 followers on Instagram and a staggering 257,000 followers on TikTok. As her journey on American Idol continues, these numbers are likely to soar even higher.
4. A Passion for Travel
Nicolina embraces life to the fullest, and traveling is one way she does so. She's visited numerous cities, including Los Angeles and New York. A win on American Idol could open up even more travel opportunities for her.
5. Original Music Releases
While American Idol focuses on cover performances, Nicolina has already released her own original music. Her 2021 EP, Moving On, showcases her songwriting talents, and fans eagerly await her next project.
6. Family Comes First
Although details about Nicolina's private life are scarce, her social media posts reveal her strong family ties, particularly with her father. Information about siblings remains elusive.
7. A Songwriting Prodigy
Nicolina's talents extend beyond singing; she's also an accomplished songwriter. She began writing songs in 7th grade, using her music as a means of self-expression and sharing her experiences with the world. Fans hope to see her perform an original song on American Idol.
8. YouTube Presence
In addition to Instagram and TikTok, Nicolina has a YouTube channel where she shares music-related content. With over 5,000 subscribers and more than 184,000 views, her channel continues to grow.
9. A Love for Acting
Nicolina's talents aren't limited to music; she's also passionate about acting. With experience in musical theater, it'll be interesting to see if she pursues acting opportunities as her career progresses.
10. Connecting with Fans
Nicolina appreciates the love and support she's received from fans and enjoys engaging with them on social media. This connection is crucial in a competition like American Idol, where the public ultimately decides the winner.