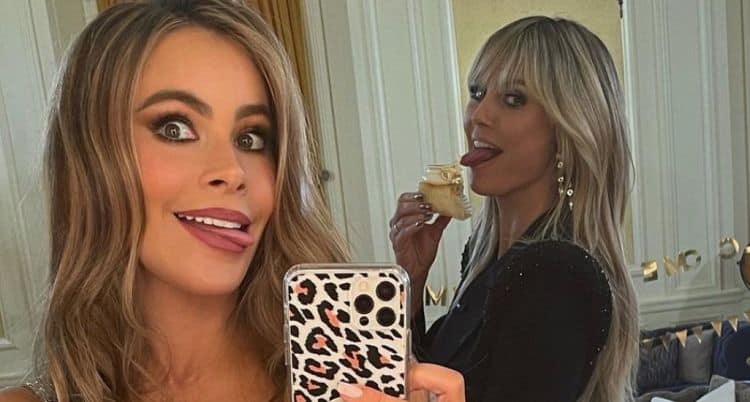 Producing a TV show is an incredibly large undertaking. As a result, it can take a lot of time to just film one episode. Surprisingly though, that isn't always the case. Sometimes shows can be completed much quicker than most people can imagine and that's the truth for the 16th season of America's Got Talent. Fortunately, however, the show was able to be filmed surprisingly quickly without sacrificing the quality that viewers love. Now underway, season 16 is drawing in lots of viewers and the competitors are looking forward to having their moment in the spotlight. Keep reading to learn about the filming process for season 16 of America's Got Talent.
Where Was Season 16 Of America's Got Talent Filmed?
Like many other shows, producers had to make some serious adjustments in order to keep America's Got Talent going during the pandemic. Due to the format of the show, this ultimately required them to change the filming process.
Due to the nature of the show, filming usually takes place in different parts of the country. However, season 16 was filmed entirely at The Pasadena Civic Auditorium in Pasadena, California. If the venue looks familiar to you, that's because it isn't the first time AGT has filmed there.
On top of that, The Pasadena Civic Auditorium has also been used for other TV talent shows such as American Idol. Several award shows have also been held at the location. According to The Cinemaholic, the venue can hold up to 3,000 people which means that there's plenty of room for people to space out and adhere to social distancing guidelines.
When Was The Show Filmed
Some people have probably guessed that filming for season 16 took months, especially because of COVID-19 regulations, but that simply isn't true at all. Distractify reports that filming for season 16 began during the final week of March 2021 and wrapped up just a few weeks later in April. We weren't able to find any information on exactly how the show was filmed so quickly. Chances are that the production process is so streamlined at this point that even COVID hiccups couldn't derail the process. One of the reasons for such a quick turnaround time could've also been the fact that all auditions were held virtually.
Criticism Regarding Season 16
America's Got Talent fans were very excited to see the season premiere on June 1. However, that excitement quickly took a dive when viewers noticed what appeared to be an auditorium full of maskless people. After all, it's been a while since any of us have any venue be filled near capacity. Things weren't exactly as they seemed, though. Season 16 actually featured a limited audience and everyone at the venue was required to follow the COVID-19 guidelines.
According to Good Housekeeping, the ending credits for the show explained the situation: "Due to COVID health restrictions, visuals of audience featured in this episode included real and virtual shots, as well as shots from past seasons. The use of these visuals was for creative purposes only and did not impact the outcome of the judging". To put it simply, shots that show the auditorium full of people were edited to look that way. This was done so that the show could have as much of its 'normal' feel as possible.
Looking Ahead To Season 17
Filming for 17 hasn't started yet. However, there are already some plans in place on how to handle the production process. Even though the COVID-19 vaccine has been released and lots of states are loosening up on their guidelines, America's Got Talent won't be taking any chances. It has already been decided that people can audition virtually for season 17 . The audition page for next season reads: "Please be sure to follow all of your current local government regulations and restrictions, if any, relating to the Coronavirus disease, Covid-19, when preparing and submitting any audition materials. If you are a group, you can send us an older video or get together and collaborate online and send us a clip." That being said, it also looks like filming will resume taking place in multiple locations.
Even with all of the challenges, America's Got Talent has faced during the pandemic, the show's viewership is still going strong. Millions of people are still tuning into each episode and it's highly unlikely that that will change any time soon. While it goes without saying that everyone would love for things to get back to 'normal', it's nice to see large productions being mindful of people's safety while still delivering high-quality content to viewers.
Tell us what's wrong with this post? How could we improve it? :)
Let us improve this post!