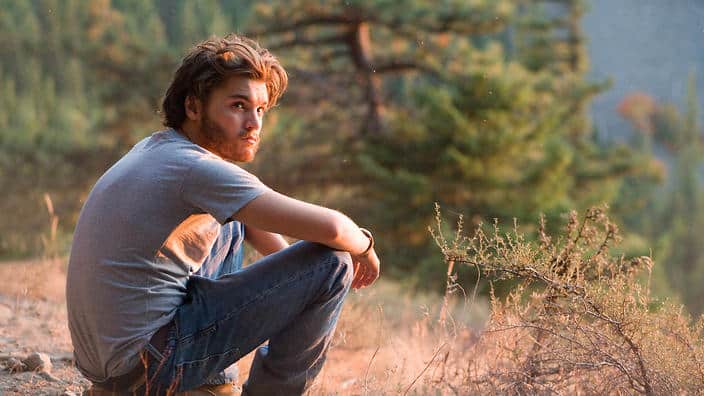 Anyone who has ever gotten the opportunity to travel knows that it's one of the best experiences a person can have. Whether traveling across the United States or visiting different countries, traveling is one of the best ways for people to broaden their horizons and learn new things. That said, traveling isn't a possibility for everyone. The good news, however, is that thanks to the entertainment industry, people can see different places right from the comfort of their own homes. Over the years, there have been countless movies centered around traveling, and some of them have become classics. Keep reading to see our list of the 10 best movies about traveling.
10. A Walk in the Woods
Based on the 2006 book by Bill Bryson, A Walk in the Woods tells the true story of a writer who decided to hike the Appalachian Trail which stretches for well over 2,000 miles. The movie stars Robert Redford as Bryson and it has the perfect balance of comedy, drama, and adventure.
9. The Road Within
The Road Within may not be as well known as some of the other movies on our list, but it's a great film. The movie centers around three young adults, each suffering from their own issues who go on a road trip across the country to spread one of their mother's ashes. The movie really speaks to the therapeutic nature of traveling.
8. The Way
The 2010 movie The Way was directed by Emilio Estevez and stars his father, Martin Sheen. The film is about a man named Thomas Avery (Sheen) who travels to France from the United States to retrieve his dead son's body. Along the way, he learns more about himself and his son and he's able to begin the healing process.
7. On the Road
There are lots of people who travel for fun, but there are also lots of people who travel with the hopes of finding themselves. On The Road is definitely a movie about the latter. The movie is based on Jack Kerouac's famous novel of the same name, and it centers around a cross-country journey that is about much more than simply traveling from one place to the next.
6. The Secret Life of Walter Mitty
Most people can relate to what it's like to get caught up in the boring nature of daily life and people have different things they do to escape that feeling. For Walter Mitty, the solution was to simply daydream about a world where he's much cooler than he is in real life and he gets to travel anywhere he'd like. Eventually, however, he gets the chance to do some traveling in real life and he has some very interesting adventures.
5. Under the Tuscan Sun
Starring Diane Lane, Under the Tuscan Sun is one of those feel-good movies that serve as a reminder that it's never too late to start living for yourself. After Frances (Lane) finds out her husband has been cheating on her, her whole world starts to crumble. However, she gets the opportunity to travel to Italy and the experience enlightens her in ways she could've never imagined. Not only does she end up opening up a business in Tuscany, but she also ends up finding love again.
4. The Way Back
Many of the movies on our list glorify traveling and all of the great things it has to offer. In reality, however, not all travels are for a good reason. The 2010 movie The Way Back follows the story of a man who is stuck in a Siberian labor camp. When he gets the opportunity to make an escape, he embarks on a 4,000-mile journey by foot so that he can reclaim his freedom.
3. Into the Wild
Into the Wild is based on the true story of a man named Christopher McCandless who decided to travel across North America after graduating from college. Before starting his trip, Christopher cut ties with his family and sold his possessions. After making his way to the Alaskan bush, Chris decided to settle there. He took shelter in an abandoned bus and lived off the land. Sadly, he died of starvation sometime in August of 1992 and his body was found the following month.
2. Wild
If you've ever gone through a really difficult time, you probably wanted to get as far away from it as possible. That was Cheryl Strayed's mindset when she decided to over 1,000 miles after going through a divorce. The 2014 movie Wild was based on Cheryl's experience which she originally shared in her memoir, Wild: From Lost to Found on the Pacific Crest Trail. The story highlights how freeing it can be to push yourself to your limit.
1. Eat, Pray, Love
When people think about travel-themed movies, Eat, Pray, Love is probably one of the first that comes to mind. After going through a divorce, Liz Gilbert (Julia Roberts), decides to go on a journey that takes her to several countries and opens her eyes to all of the amazing things the world has to offer.