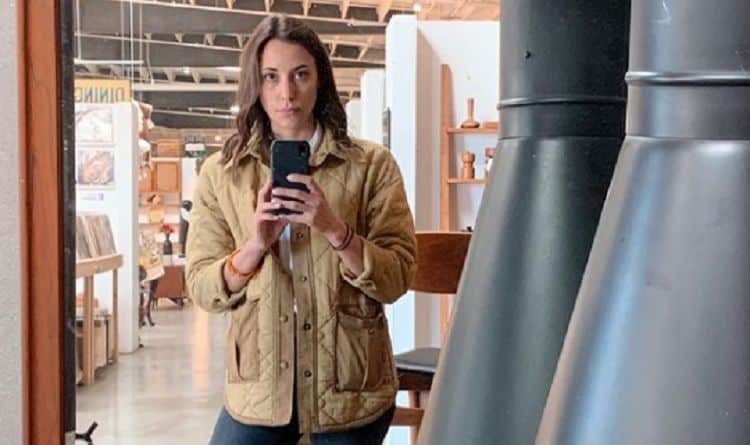 Justine Silva might not be a household name, but that doesn't mean you don't recognize what she's been up to in life. She's a young woman who is immensely talented, and her talent lies in her ability to create beautiful things. She's starring in "Making It," and she's showing the world that she has a lot to offer in terms of design and what she's doing for a living. Her life might not be one that many call traditional, but she's making things happen, and she's making things beautiful.
1. She is an Artist
Her entire life has been about her art. Her love of design is not something she simply considers her job. It's her calling, and it's what makes her happy in life. She does this because she loves this – not because of anything else. She's happy to spend her time focused on her art, and she works to refine it and make it better any chance she gets.
2. She Worked for Anthropologie
Before she moved to California to star on a television show, Silva was working with a major brand. She worked with Anthropologie as a designer. She did her work by making sure window displays were gorgeous, and it was how she made her creative juices flow and how she stayed on top of her game.
3. She is Passionate About Design
The one thing in her life that brings her passion and joy is her ability to design. She can take anything and make it lovely. She's got a natural talent for making things beautiful, and it's something she is going to continue to do for the rest of her life. She's got the skill and the ability to make a difference, and that's what she is doing with her design capabilities.
4. Spoiler Alert
We really do hate to ruin a good thing, but we have to tell you that she does win the show. She is good enough to take home the top prize, and she's the winner. Don't say we didn't try to warn you that you might not want to read this if you have it on your list of things to binge at a later date.
5. She Loves Travel
Silva is an avid traveler, and she enjoys getting to see things and visit places she's not yet been to see. As an artist, we imagine she derives a lot of inspiration from her work on the road, and she gets to see things that inspire her to come home and create. It sometimes takes some creative juice like this to make things happen, and she's doing that.
6. She's Okay with Mistakes
Justine Silva is a woman who knows that mistakes happen and that they are not necessarily bad. The truth is that if you learn from your mistakes, you'll be able to spend the rest of your life never making the same mistakes again. She's good at things like that, and you have to admire her ability to make the most of anything.
7. She is a Surfer
She loves to spend time on the water, and time on the water on a surfboard is even better. This is something that we imagine allows her to clear her head and find the time to focus on something that is not going to take her mind spiraling into a million places at once – it's a creative person's hazard when you have all the things going through your mind at the same time.
8. She's Focusing on Gratitude
For Justine Silva, the year 2020 was all about gratitude, and that is where she focused her mind and her time. She was thankful for all the little things, the weird things, and everything in between. She had some weird moments with her life as we all did in the pandemic year, but she powered through and she's stronger than she was before – and she's more thankful and grateful for what she's learned.
9. She's Inherently Private
If you want to see what's up with Justine Silva's social life and her personal life, don't expect to find all the photos on her social media accounts. She shares work, her thoughts, her art, her creations, and her talent with the world – but she is not sharing anything about her personal life with any of us. It's a nice change.
10. She Doesn't Stay in Comfort Zones
Everyone has one, and everyone loves one, but she's not one to stay in hers. Silva is a woman who likes to push herself past the limits of what she is and who she is and what it is that makes her comfortable, and she likes to see where she can go and what she can do outside that zone. She always seems to excel, too.