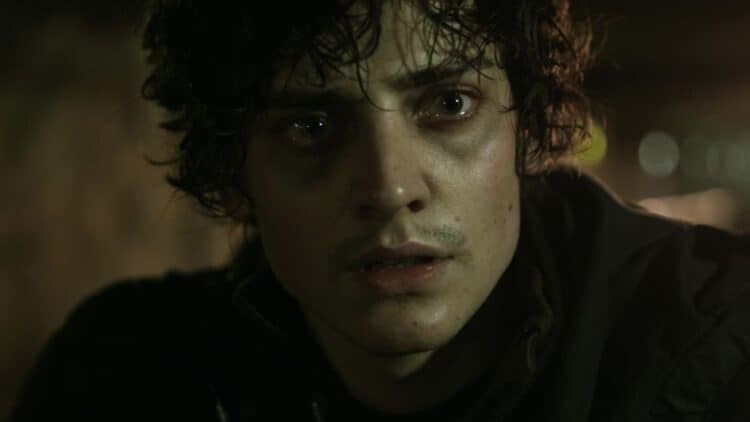 Although this may be hard for some people to believe, it's been nearly 20 years since Aneurin Barnard started his professional acting journey. Over the course of his career, he has worked tirelessly to build a solid foundation for himself. Not only is his foundation strong, but he has gone on to build a very impressive career. Along the way, he has become an international star and he's gotten to work with some of the biggest names in the business. Many people will recognize Aneurin for his roles in things The White Queen and Sherwood. Every time Aneurin gets an opportunity, whether big or small, he never lets it go to waste. Keep reading to learn 10 things you didn't know about Aneurin Barnard.
1. Welsh Is His First Language
Aneurin was born and raised in Wales and he is very proud of his roots. In fact, as far as we know, he still lives in Wales and doesn't have any plans to relocate. Although he has spent his career working on English-language projects, Welsh is the first language he learned to speak.
2. He's A Formally Trained Actor
Being an actor is about more than just memorizing lines and putting on a show. There is a lot of work that goes on behind the scenes so that actors can reach their full potential. Aneurin studied acting at the Royal Welsh College of Music & Drama where he graduated in 2008.
3. He's Done Voice Work
Versatility is one of the most important things to have if you want to make it in the entertainment industry. Fortunately for Aneurin, it's something that he has no shortage of. In addition to the live-action work he's done, he has also had a couple of voice roles over the years.
4. He Likes Helping Others
Giving back to others is something that is very important to Aneurin and he has used his platform to do just that. He currently has a link in his Instagram bio to a fundraising page. He and several other people will be running to raise money for St. Christopher's Hospice.
5. He Enjoys Spending Time Outdoors
Over the last several years, Aneurin's schedule has been pretty busy. However, he still finds time to enjoy some of the other things he likes to do. Among those things is spending time out in nature. He loves the outdoors and appreciates all of the beauty that it has to offer.
6. He Likes to Take Pictures
Being in front of the camera is how Aneurin has made a name for himself. However, when he isn't working he enjoys seeing things from the other side. Based on his Instagram profile, it's clear that he really enjoys taking pictures and it's also something he's good at.
7. He's a Richard Burton Fan
Just because Aneurin is part of the entertainment industry doesn't mean he can't also be a fan just like the rest of us. During an interview with Interview Magazine, Aneurin said, "…my biggest icon is Richard Burton, a fellow Welshman. I love his presence as an actor and I love how he commands his roles. That was always a very big influence, and I think it's also to do with that he came from a similar background to my own, in many ways, in locations and people, and that's an inspiration constantly."
8. His Parents Always Supported His Acting Dreams
There are lots of parents out there who would be disappointed by the idea of their child wanting to pursue a career as an actor. Luckily for Aneurin, his parents never felt that way. They have always been his biggest fans and have enjoyed watching him make his dreams come true.
9. He Had to Work Hard to Land the Role of Bobby in Cilla
Being cast as Bobby in Cilla was a great opportunity for Aneurin, but he admits that it's something he had to fight very hard for. Aneurin told Standard, "I really had to convince ITV to let me play Bobby," he reveals. "I don't think they really wanted me, they had two other favorites but I knew I could play it."
10. He Almost Had a Record Deal
Acting is what Aneurin is best known for, but apparently, he's also a pretty good singer. In fact, his vocal skills almost landed him a record deal when he was a teenager. While talking to Interview Magazine, he said, "I started off singing quite young as well and was approached by this record label when I was a teenager, and I kind of walked away from it because I knew how important the acting was and how much I didn't want to be a singer who became an actor, I wanted to become an actor who could sing."