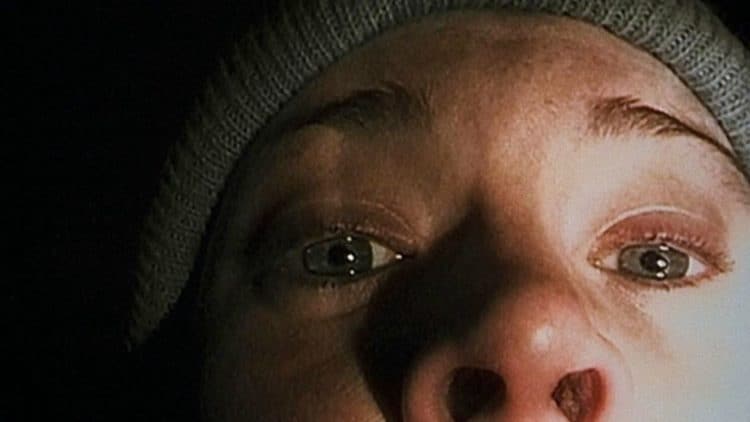 Hiking's a great way to stay fit while exploring the wonders of nature. A good hike helps you breathe in that fresh mountain air, refreshes your senses, and offers you peace of mind and body that few other sports or leisure activities can give. But only a handful of movies out there will tell you that! Instead, most movies are all about the dangers that await you on the trail, from wild animals gone berserk to bloodthirsty killers on the loose. And since you're here, we know a list of thriller and horror movies that put the fear of hiking in you is exactly what you're looking for! And that is what we'll give you, alright! So, don't pack those bags just yet. Put back your hiking gear, and first, allow us to walk you through an exciting list of hiking movies that will make you think twice about stepping outdoors again!
10. Deliverance
Let's begin the list with a controversial title, shall we? A storyline that recreates the struggles of man when face-to-face with his animal instincts, Deliverance, despite creating a furor when it was released in 1972, was later chosen to be preserved in the National Film Registry of the US and was tagged as being significant in the cultural, historical, and aesthetic sense. The plot follows the misadventures of four businessmen friends who embark on a canoeing trip instead of spending the weekend on a golf course in Atlanta. Only three return home, and what transpires in between is a story worth watching. From a realistic and violent rape scene to a series of killings, the director John Boorman concocts 109 minutes of carefully crafted mayhem to keep audiences engaged.
9. Ghost Mountaineer
Ghost Mountaineer or Must Alpinist is a movie based on true events that transpired during the Soviet era. Directed by Urmas E Liiv in the form of an autobiographical thriller, this one has quite a divided audience. While some find the movie drab and dull and difficult to follow, others find it captivating and bloodcurdling. So, why does it make our list? Well, as far as movies go, this one is full of twists and turns and tests the courage and willpower of human beings in the face of unknown danger. A thriller with small doses of horror to keep the suspense alive, this is a hiker movie with disturbing realities that do not let the viewer nor the protagonists escape for even a minute. As chilling as the environs of Siberia it portrays, Ghost Mountaineer is a mysterious journey waiting to unfold from the very first scene.
8. The Ritual
This 2017 film comes from the British horror archives, and directed by David Bruckner, is a brilliant movie version of the 2011 novel by Adam Nevill that goes by the same name — The Ritual. Taking off on a hiking trip to Sweden in honor of their friend Rob who they lost to a freak robbery only months ago, four friends soon find themselves in a strange forest with a strange and dreadful air about it. Waking up to nightmares and even more disturbing behavior, the group move from one scary event to another, taking the audience along, with both parties hoping they'd never come along! The plot then leads up to a ritual where Dom, one of the friends, is to be offered as a sacrifice. What ensues is a series of psychedelic encounters with a creature not of this planet, and you know you cannot escape the ride anymore!
7. The Territory
While most movies out there have brilliant trailers with disappointingly little to deliver in their fuller versions, The Territory is a movie that delivers on both fronts. With a trailer that gives you an honest peek into all the movie has to offer, this one's a hiking movie that soon transforms into a journey exploring the human side we all know exists, but hope never comes to the surface — cannibalism. Telling us the story of two American families who go on a camping trip — we tell you, hikes are never what they are meant to be — only to get lost in the forests of France. With reviews ranging from "deliciously subversive" to "an odd little art film," this one makes our list for being daringly different and glaringly realistic! Directed by Raul Ruiz and released in 1981, this one has a running time of 100 minutes.
6. The Descent
One of the most loved films of 2005, this British work of horror wowed audiences with its realistic portrayal of human survival, especially when set up against horrors they know little about. Shot in the UK and Scotland, The Descent follows six women who enter a cave system in the search for adventure and instead set up a fight unto death against humanoid creatures that call the caves their home. Gory scenes soon ensue, and in the endless skirmishes between the evil crawlers and humans, audiences soon realize that whether they like it or not, they are in for a bloody ride indeed. With two different endings for US and UK audiences — and no, we have no intention of revealing either of them to you — this one's a must-watch, twice over!
5. Never Hike Alone
Well, the name says it all, doesn't it! This 2017 US movie is directed by Vincente DiSanti and follows the iconic Friday the 13th fandom experience. Released on Friday the 13th on YouTube, the movie is dedicated to the fan following that Camp Crystal Lake enjoys in the realm of horror. The plot of the film revolves around Kyle, a hiker who decides to go at it alone in the woods surrounding Camp Crystal Lake and soon realizes that Jason, who for some reason everyone still thinks can die, is very much alive and kicking. One of the best fan films in any genre, Never Hike Alone, leaves you wanting more, but only because the 54 minutes of runtime seems too little to do justice to the dedication with which the film has been made.
4. Wolf Creek
In transforming the original screenplay that was a straightforward slasher of a story into a narration of a sadistic nightmare, Greg McLean eventually gave audiences a movie that is filled with gory twists and nightmarish experiences. Taking the realities of crime and violence head-on, Wolf Creek promises us 99 minutes of psychopathic violence and murder and delivers just that. The plot begins with the backpacking pursuits of a British tourist couple and their Australian friend. Stuck with a car that won't start, they meet a seemingly helpful Mick Taylor. Hell soon breaks loose and what transpires is an all-too-realistic rendition of a psycho killer's ambitious spree of killings and violence. What leaves the audience disturbed long after the movie has ended is that it is the killer that walks into the sunset this time around. Oh, and this one's based on a true story too!
3. Backcountry
It was meant to be a romantic getaway for a young couple who only wanted the weekend to themselves. Instead, what transpires in Backcountry is a fight for survival against a predatory black bear that keeps audiences terrorized throughout the movie. A lesson in camping, or more so of how not to go camping, this one's a surefire winner if it's a scream fest that you are hunting for. Based on a true story — one can only imagine what the real-life couple went through — this masterpiece from Canada plays as beautifully with its eerie silence as it does with its terrifying sounds, giving audiences a terrifyingly awesome experience. And if you want to know how the sequences in the movie seemed so accurate and bone-chillingly real, well, writer-director Adam MacDonald spent three years only researching black bears, so he gets all the details right!
2. The Blair Witch Project
Anyone who hasn't heard about The Blair Witch Project — and there are sure to be only a handful out there — upon watching this realistic piece of work is sure to take it for real and wonder what indeed happened to this group of youngsters in that godforsaken forest. Taking advantage of the then-new-age phenomenon of the World Wide Web and weaving it into a plot that is experimental yet pathbreaking, the filmmaking process adopted by Daniel Myrick and Eduardo Sanchez is crude and impactful, all at the same time. A piece of fiction so brilliantly executed that at times, it takes a whole lot of convincing to assure viewers that this is truly nothing more than brilliant filmmaking at work. This 1999 piece of supernatural horror, set against the backdrop of the Black Hills of Maryland, dives deep into the human mind that can imagine unspeakable horrors without reason. The directors take viewers through a journey that awakens every childhood fear, leaving them as disoriented as the protagonists in the film.
1. An American Werewolf in London
If you were hoping to see a more recent title latching on to the first spot on this list, take a peek into all that An American Werewolf in London has to offer, and you will find yourself voting for the movie to grab the top spot too. This 1981 horror-comedy is one of the best werewolf movies out there, for the simple reason that it has so much more to it than a run-of-the-mill man-turns-werewolf plot. Following the adventures of two American backpackers exploring their own lives amidst the English countryside, this story begins when the main protagonists David and Jack, are attacked by a werewolf. Going beyond the usual plot of mindless mayhem, the movie explores a unique storyline that follows the journey of two friends and then evolves into a carnivorous tale with twists and gore in equal measure.
Are Your Plans For That Hike Still On?
If your plans of going on that hike are still on even after going through that bone-chilling list of hiking movies, we must say that you're a brave soul indeed! Oh, we're only kidding! Here's to many more hikes to keep the adventurer in you happy and fit, and here's to even more hiking movies to continue keeping us at the edge of our seats!suspense